- Team Durango DEX210 - Colin May - Chadderton Indoors Series Rd 1 – 23.11.2011 -

COLIN MAY WINS A FINAL WITH THE NEW TEAM DURANGO 210 2WD


An early start of 7.30am greeted racers at the first round of the Chadderton Indoors Race Series held by Batley Buggy Club on Sunday 23rd October.

The track is set up in a huge sports hall on a rubberised surface made more interesting with a table top jump and a corkscrew section made out of gym mats.

There were thirteen heats scheduled with eight 2WD, five 4WD including two heats of under thirteens drivers running 2WD cars – this is a very popular winter series.

This was one of the first big meetings where the new Team Durango DEX210 2WD production car was in evidence and the Team Drivers and privateers were getting used to setting the new car up on different tyres for the strangely slippy surface.

After four rounds of qualifying new team driver Colin May put his DEX210 on pole for the 2WD A Final, with privateer Lee Fraser running a consistent set up placing his car 10th overall. Pole on the B final was Damian Whittle followed by privateer Chris Sutcliffe on 6th and Team driver Richard Coates in 10th place – all running the DEX210.

The 2WD A Final was very close at the front resulting in Colin May winning the A final with the new Durango 210 by a second, holding off the hard charging Tom Cockerill with his Scumacher Cougar.

The B Final was another close affair with Damian Whittle and the Durango DEX210 holding off a range of other makers cars to take the win with Chris Sutcliffe a close 4th with his Durango DEX210.

Overall the drivers were pleased with the new car. You can check out Colin May's setup for the DEX210 which brought him the TQ & Win by visiting the TD 'In The Pits' section or visiting the link below.

Colin – "For the first time out with the DEX210, the car was just awesome all day. It reacted really well to setup changes and would change direction super quick. I'm already looking forward to the next race meeting with it and also getting my hands on the DEX410v3"

The 4WD A Final was equally as close with the top four cars running around in close formation for the full five minutes. In the end it was a healthy 2nd & 3rd place finish for the DEX410V3 – 2nd was Eugene Galley driving his Team Durango 410 V3 and Colin May took 3rd. Graham North qualified 10th and charged up to 5th in a typically heated and fraught indoor A Final.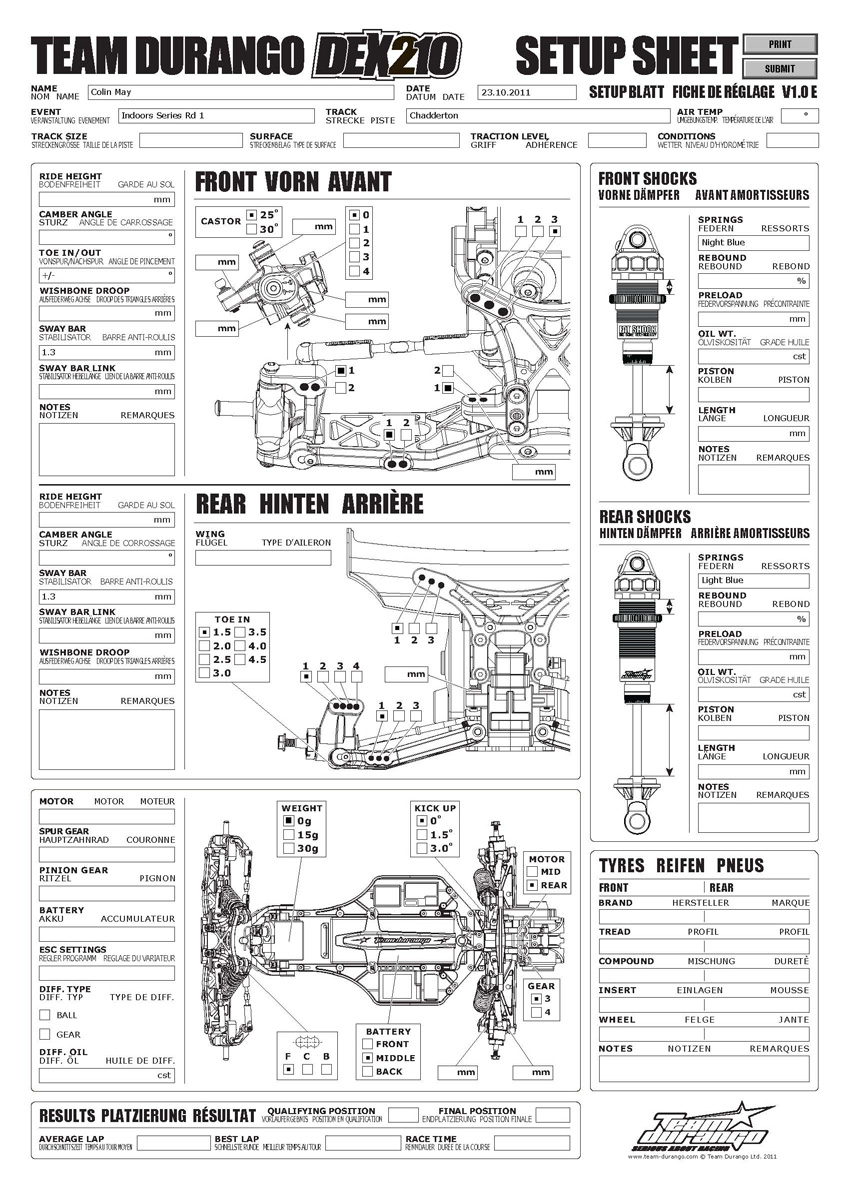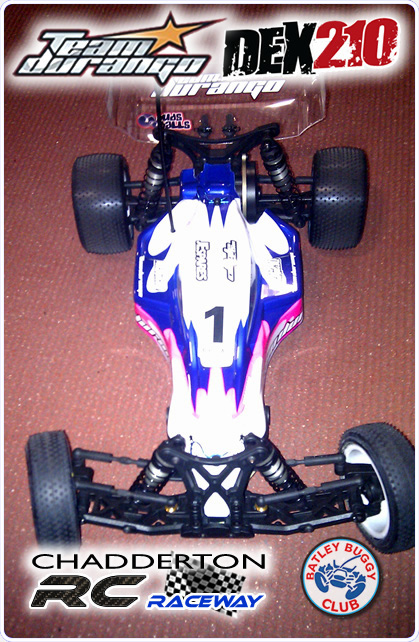 Source: