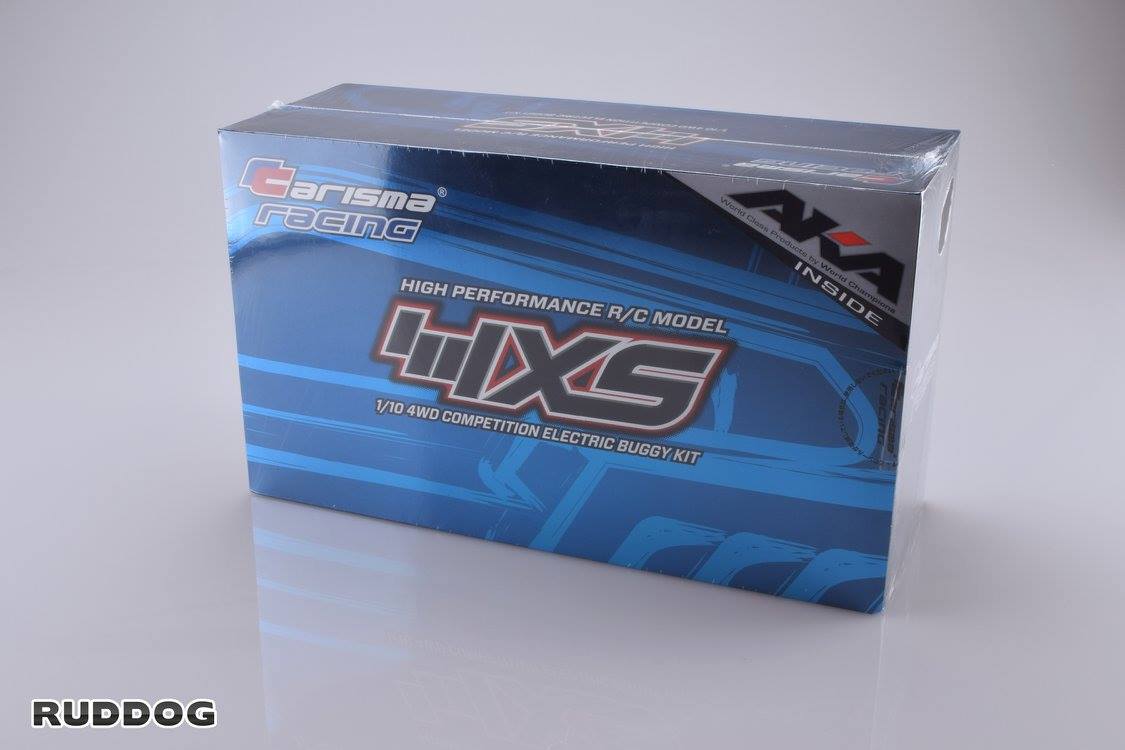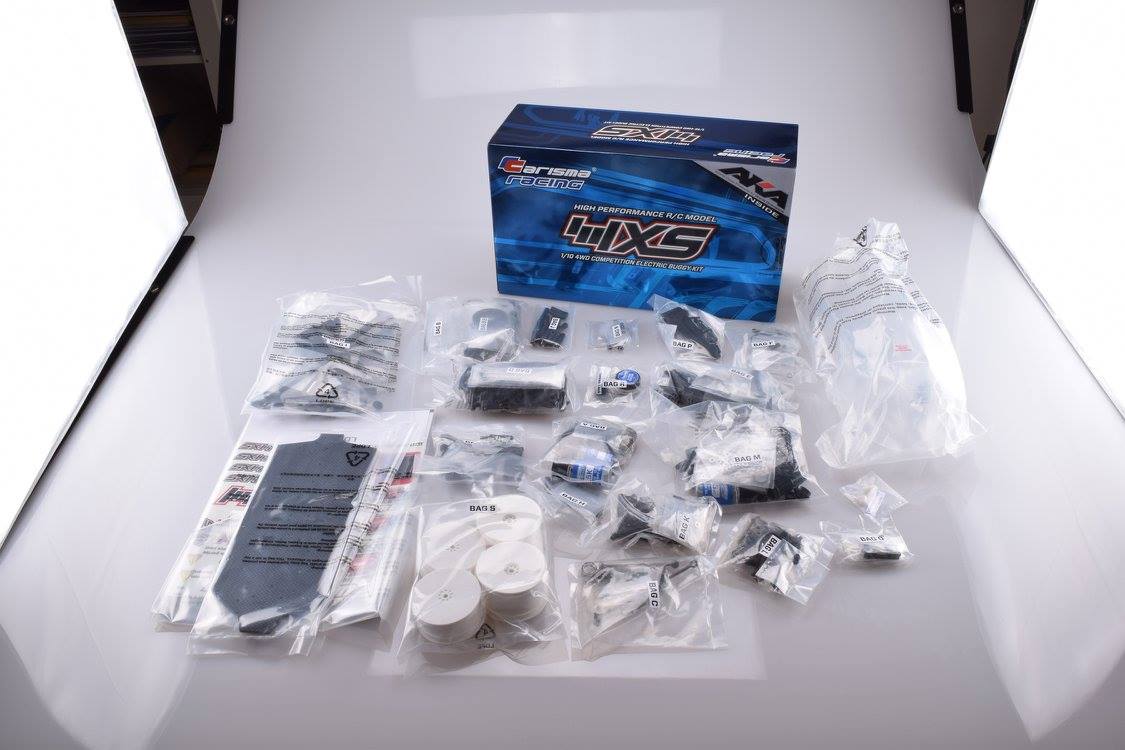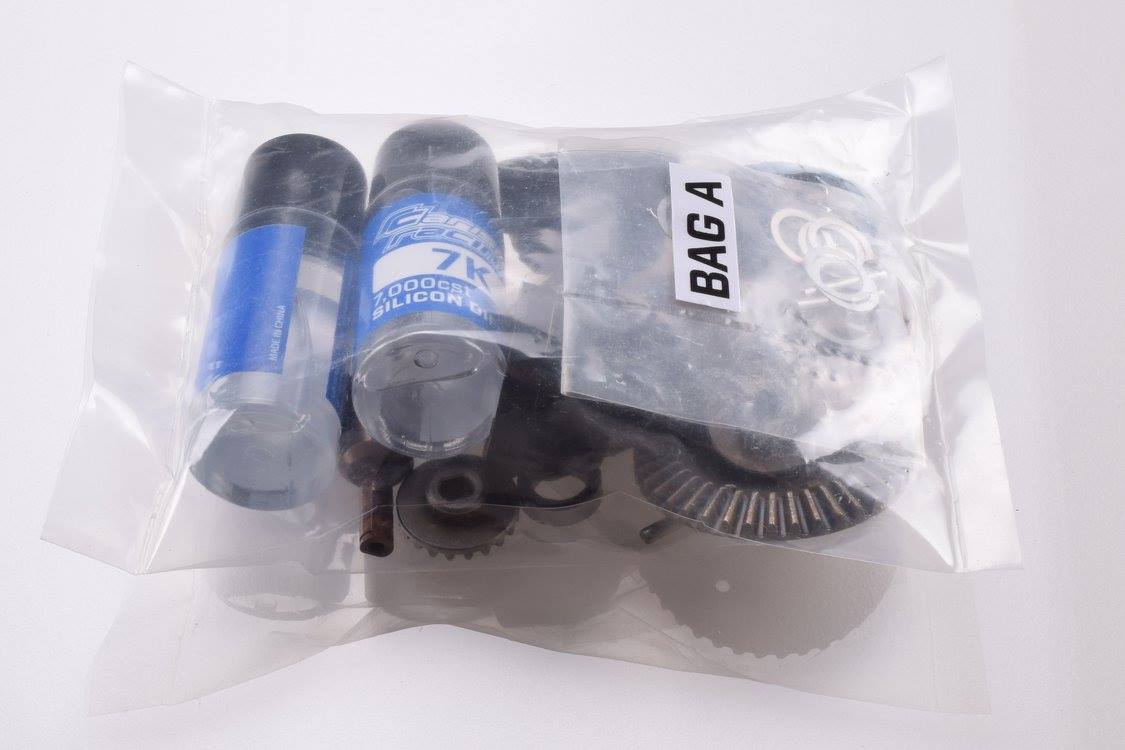 Front and Rear Differentials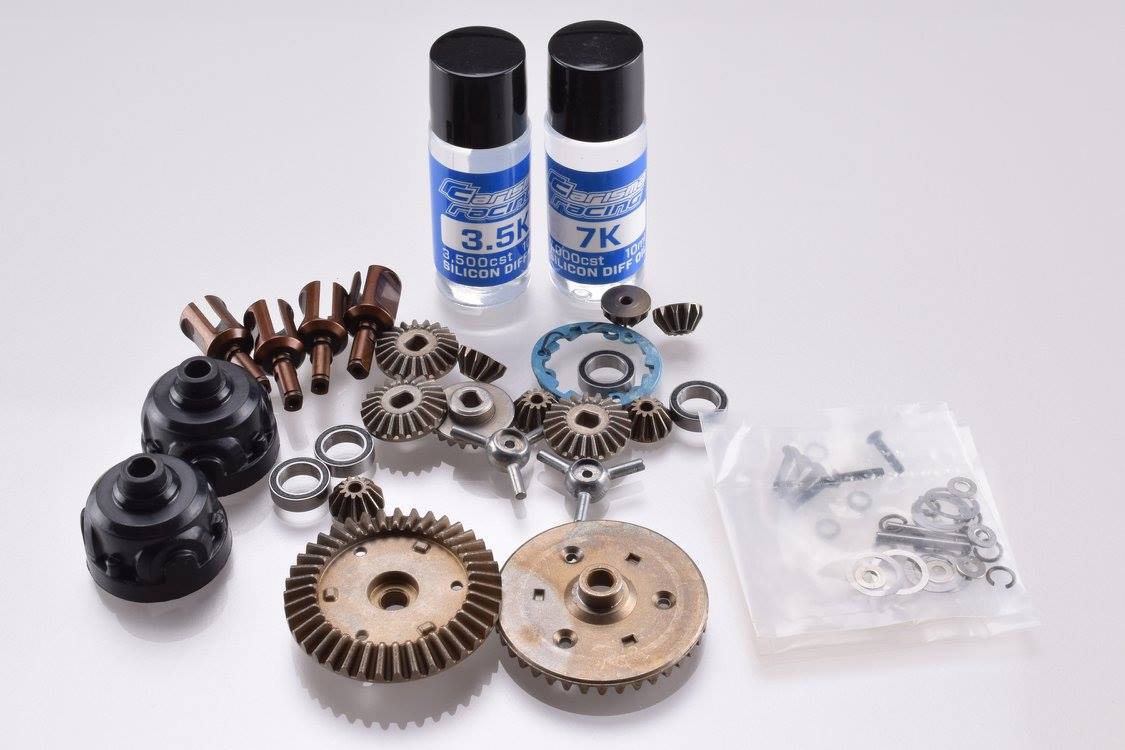 The unconventional internals of the 4XS differential guarantee an ultra smooth operation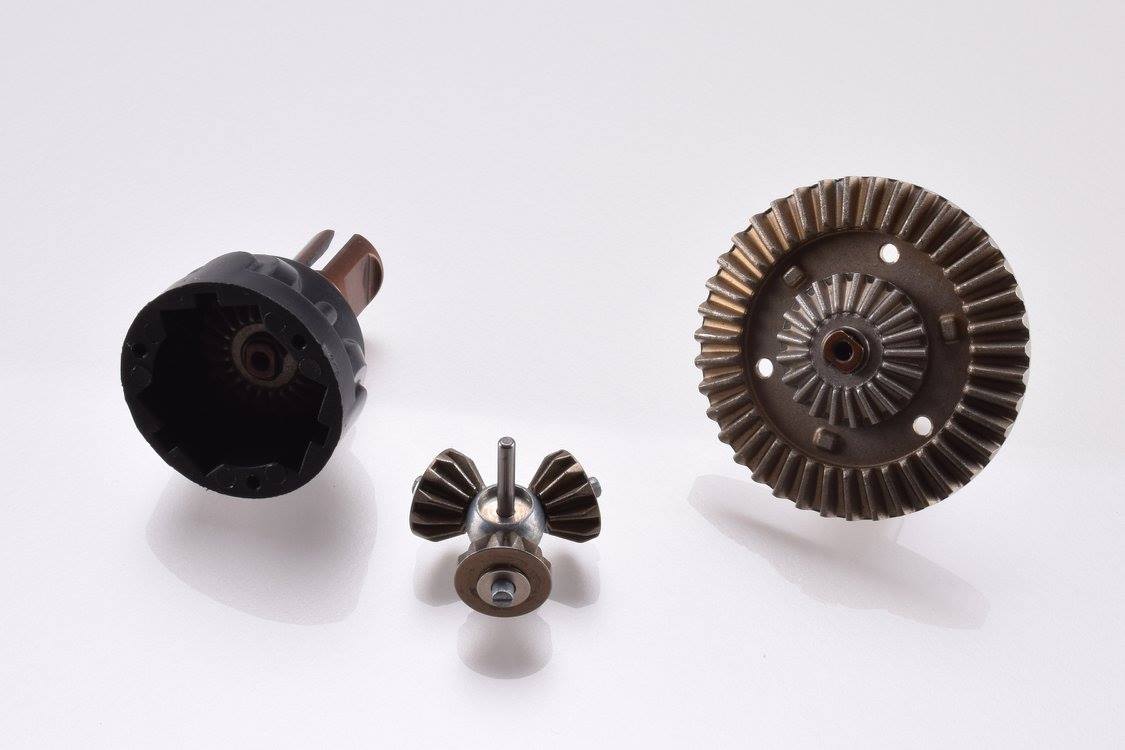 All metal ! Super strong for the toughest racing conditions.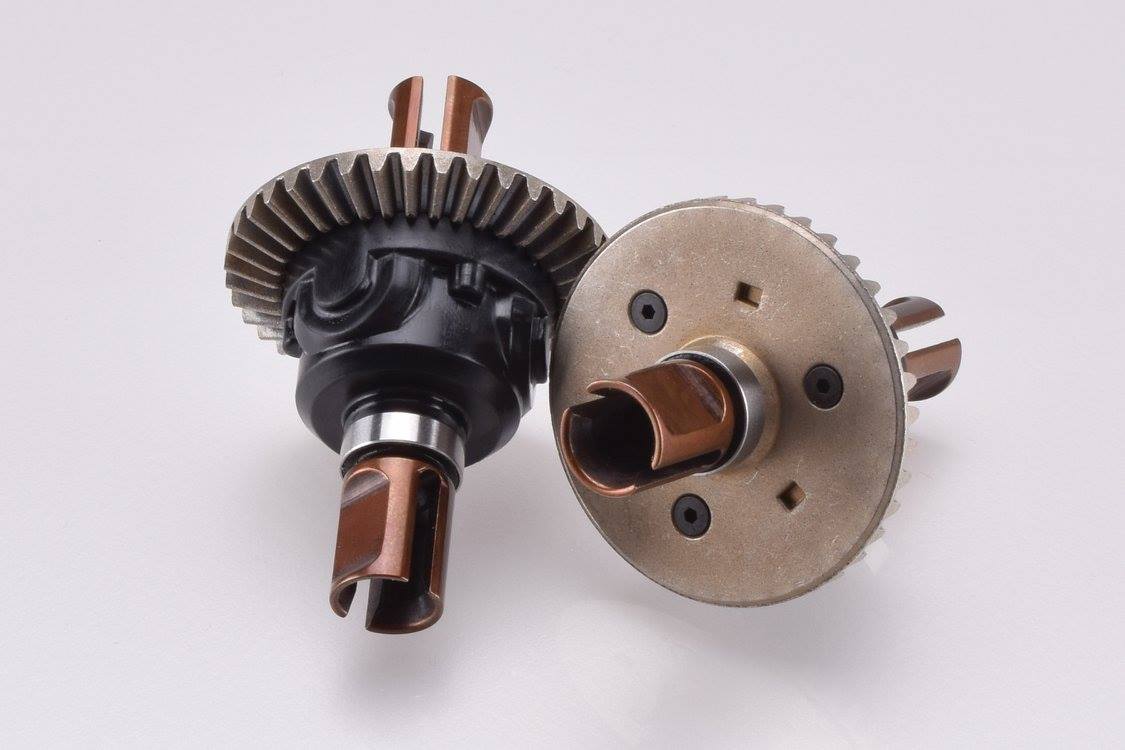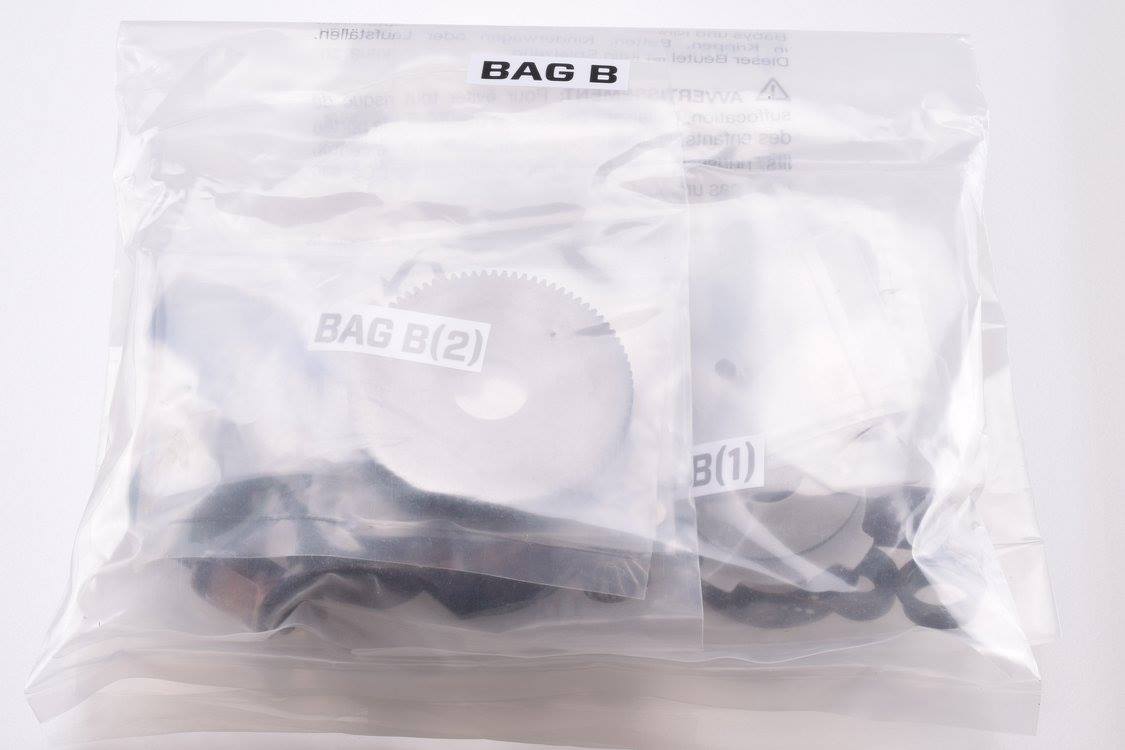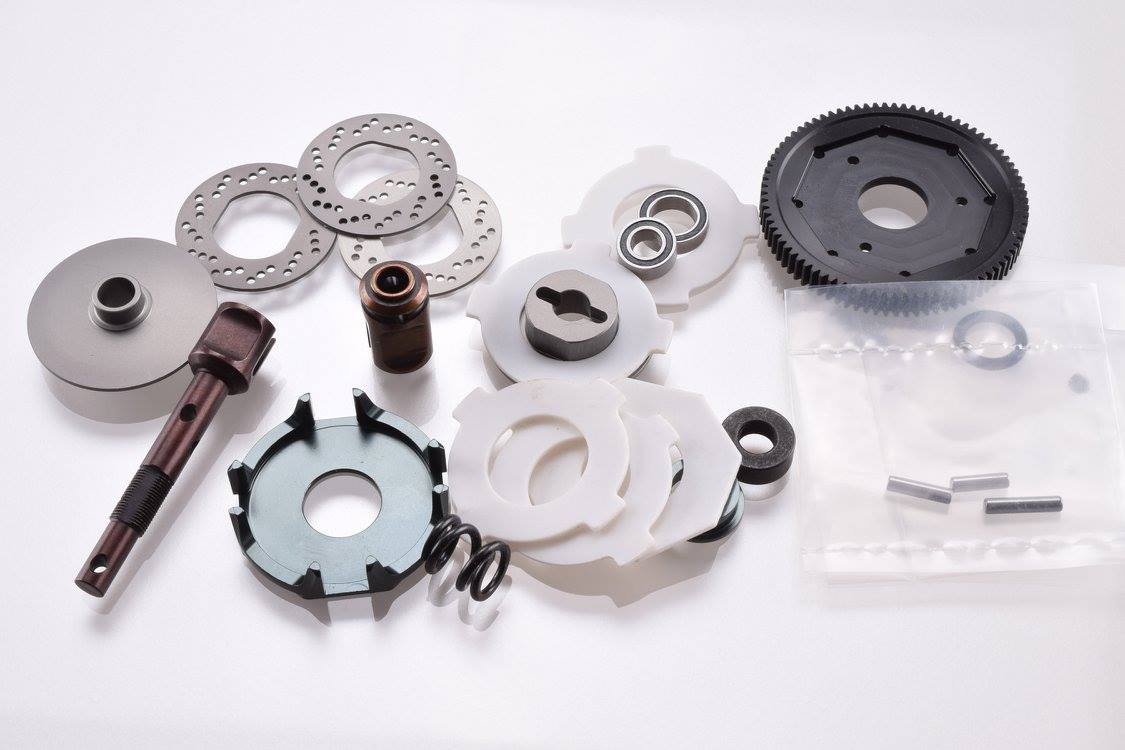 Multi-pad slipper unit.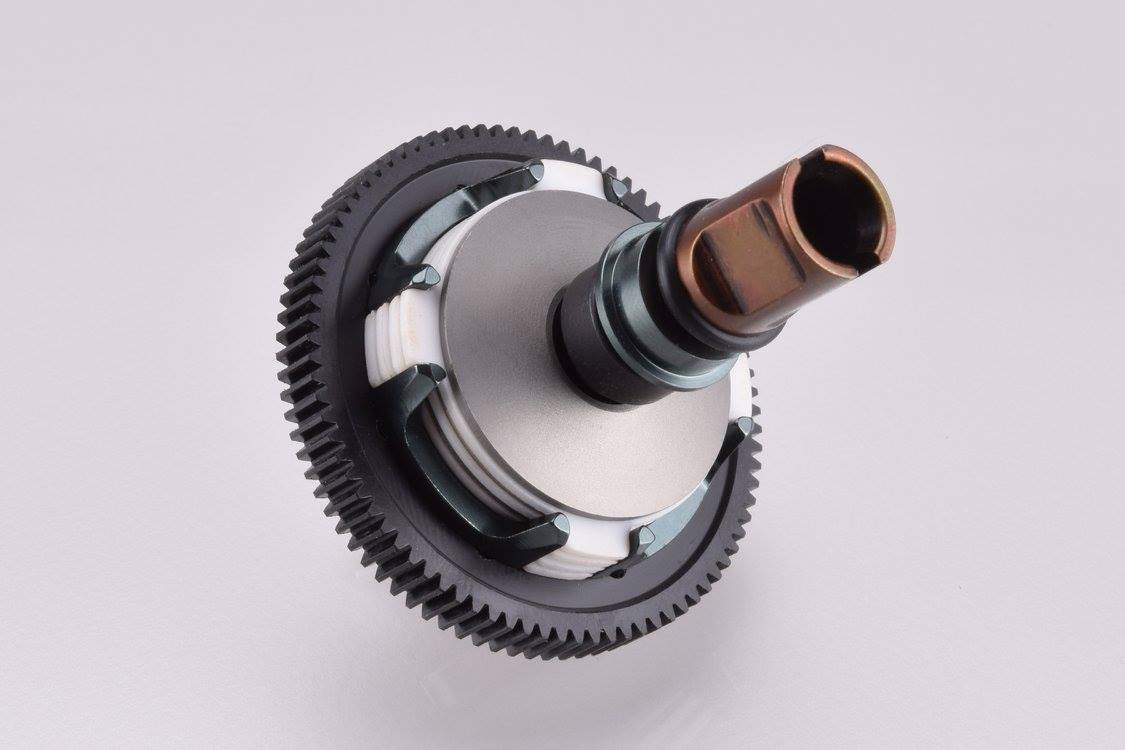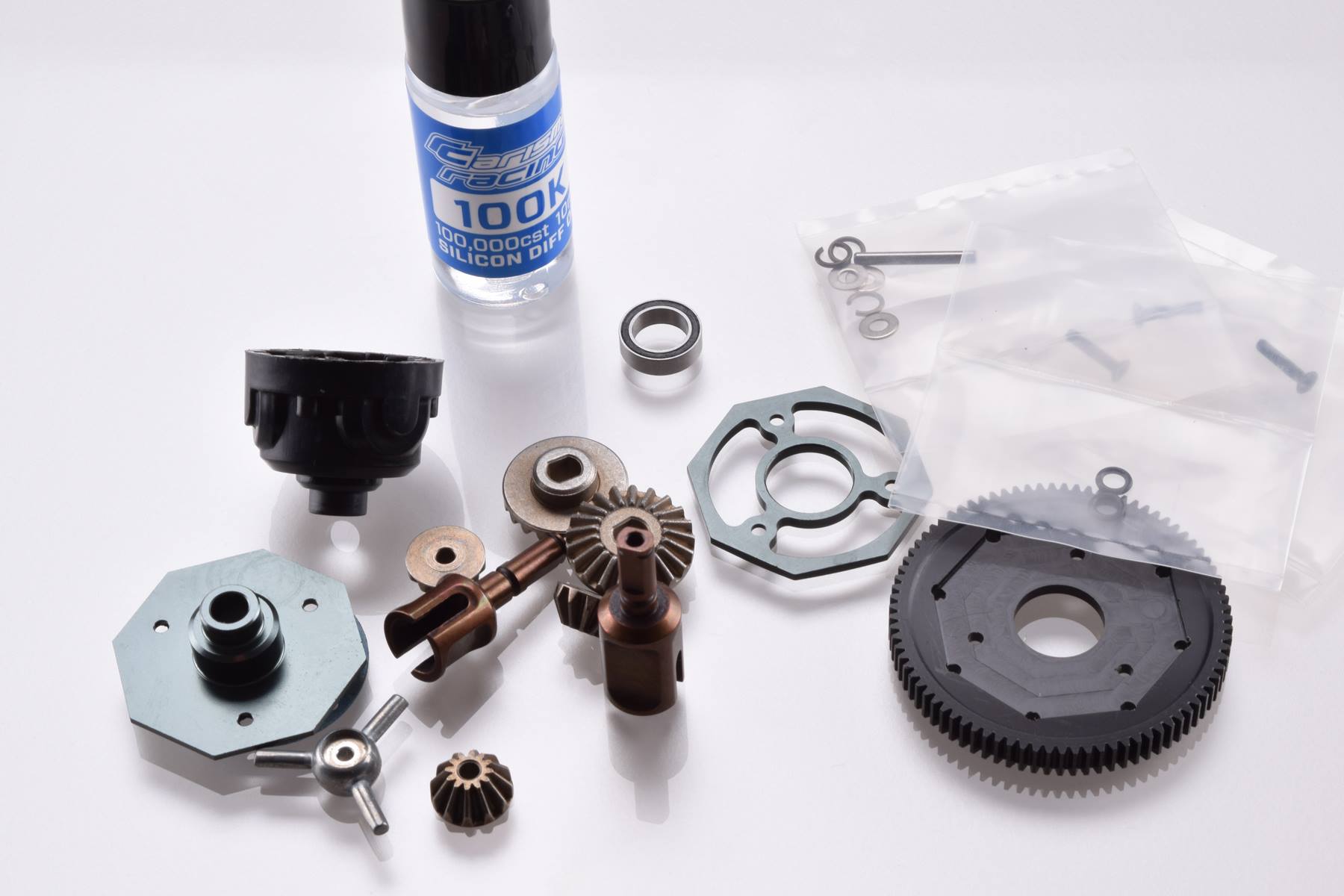 Both, mid differential and Slipper unit are included in the kit.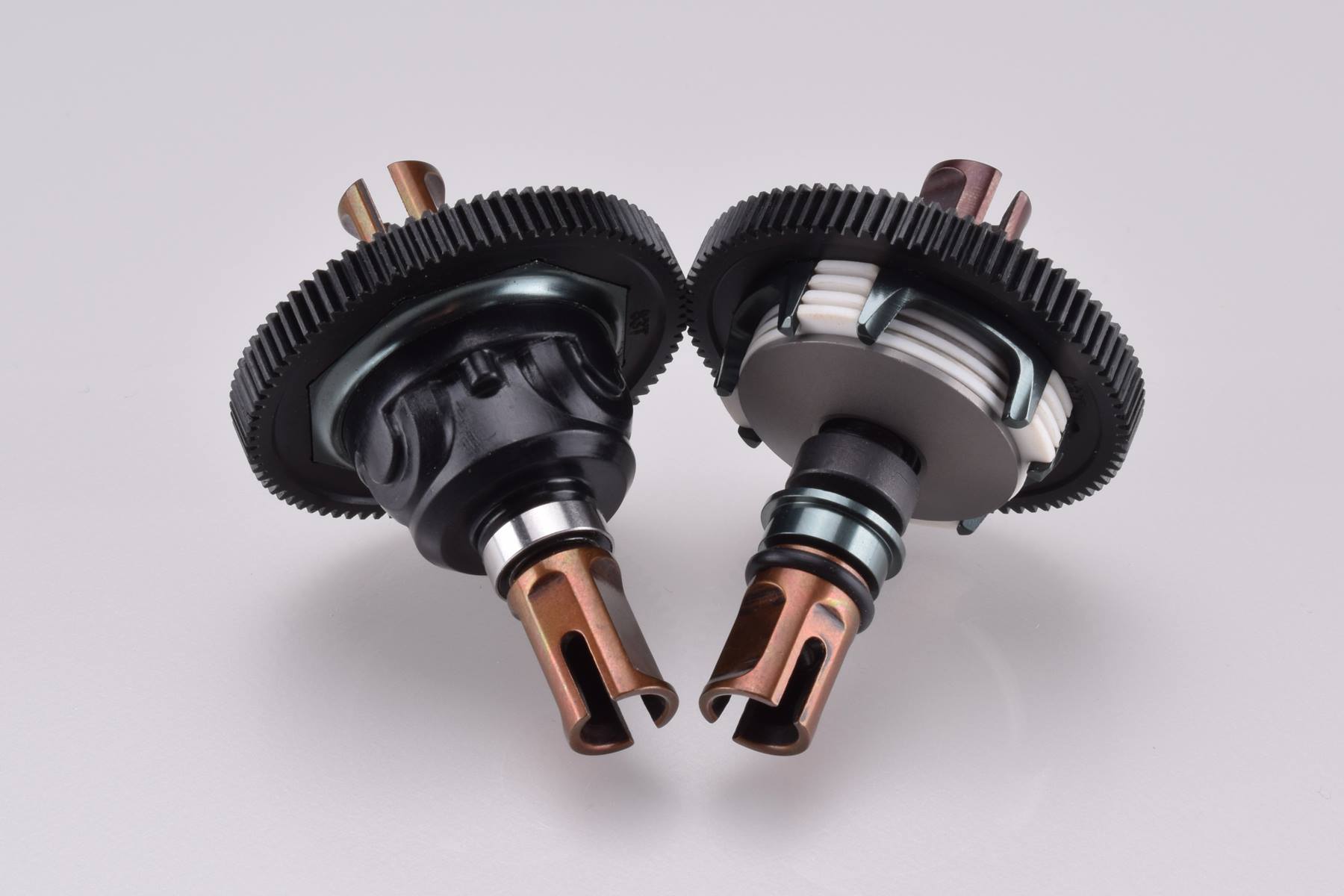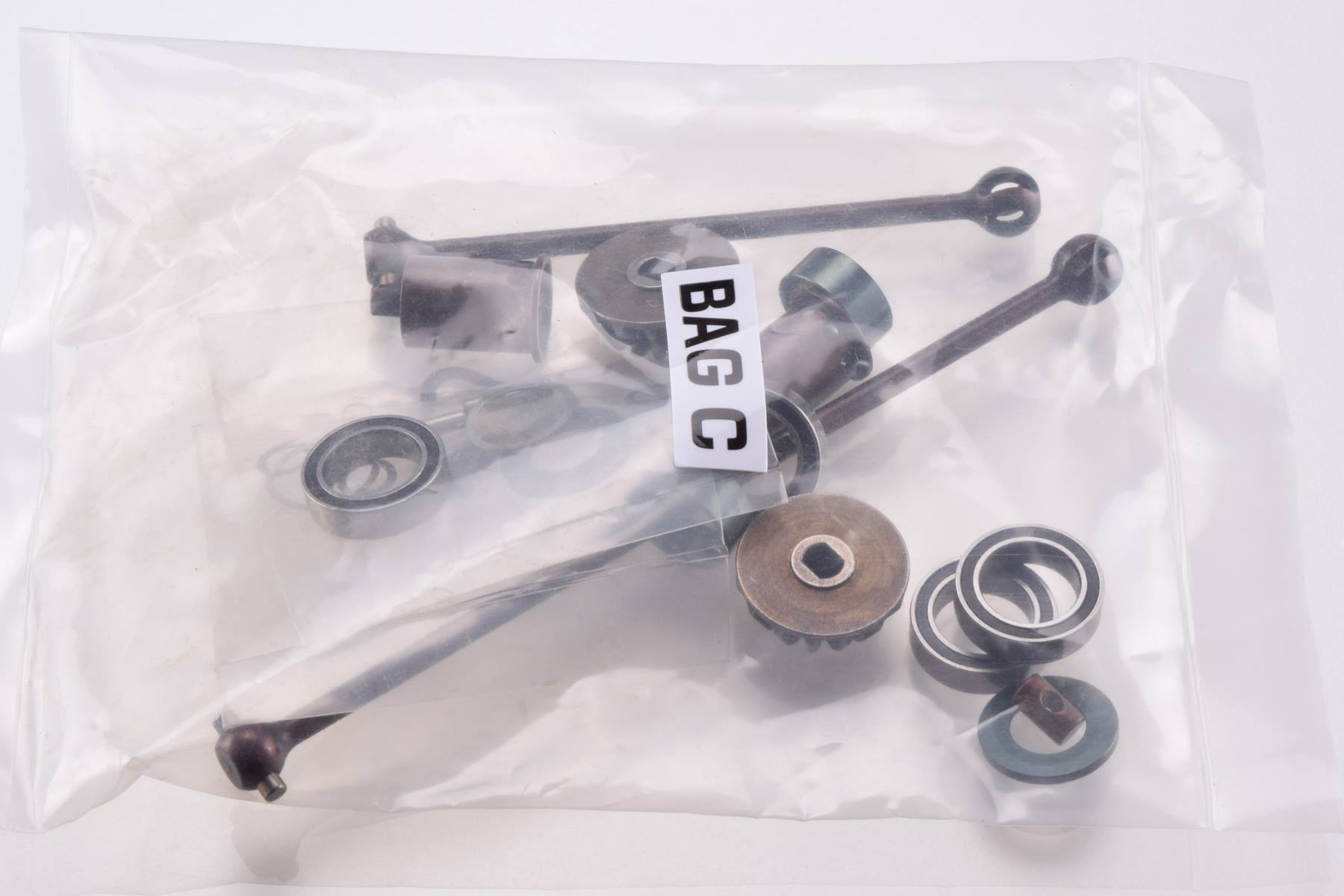 Spring Steel driveshafts as standard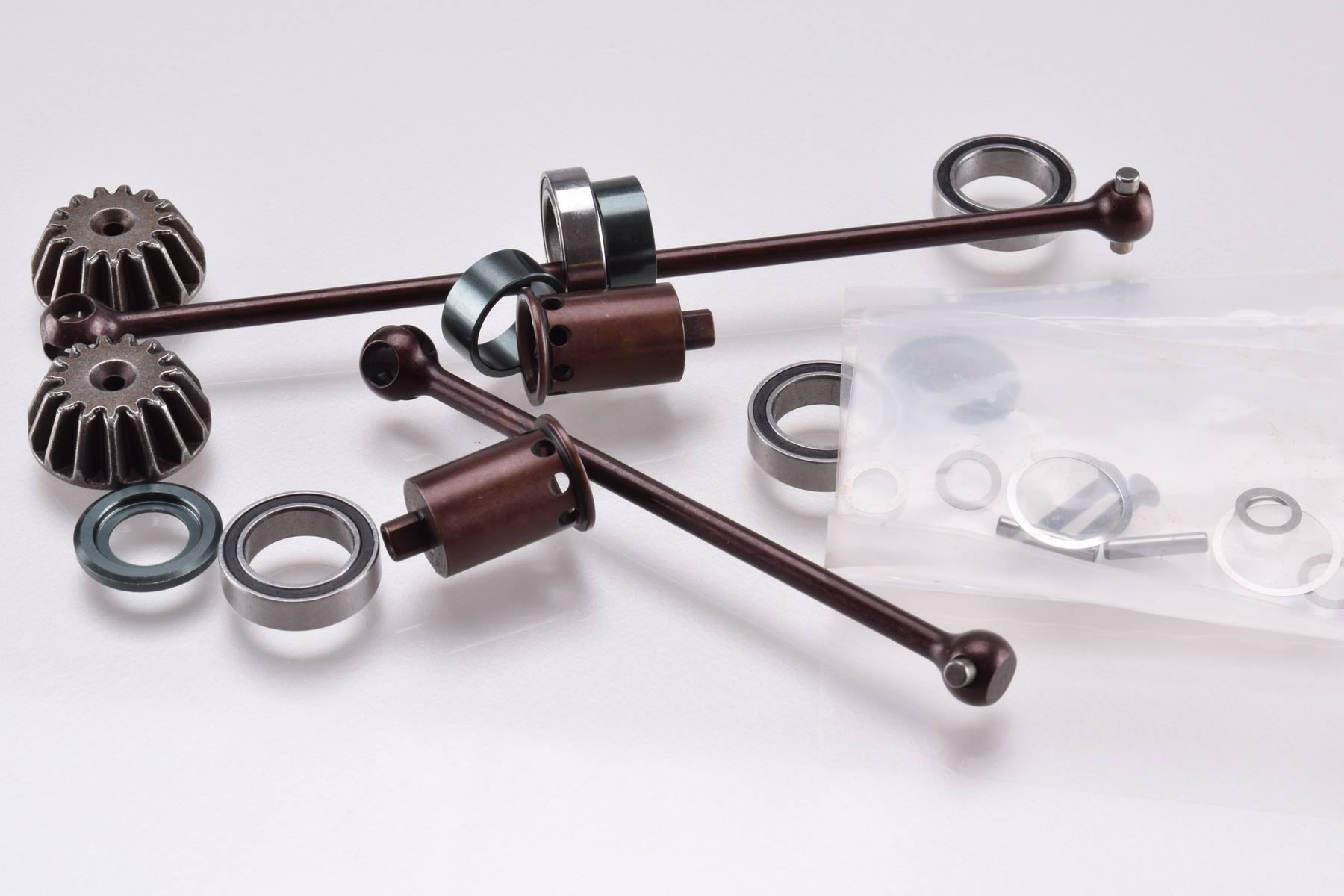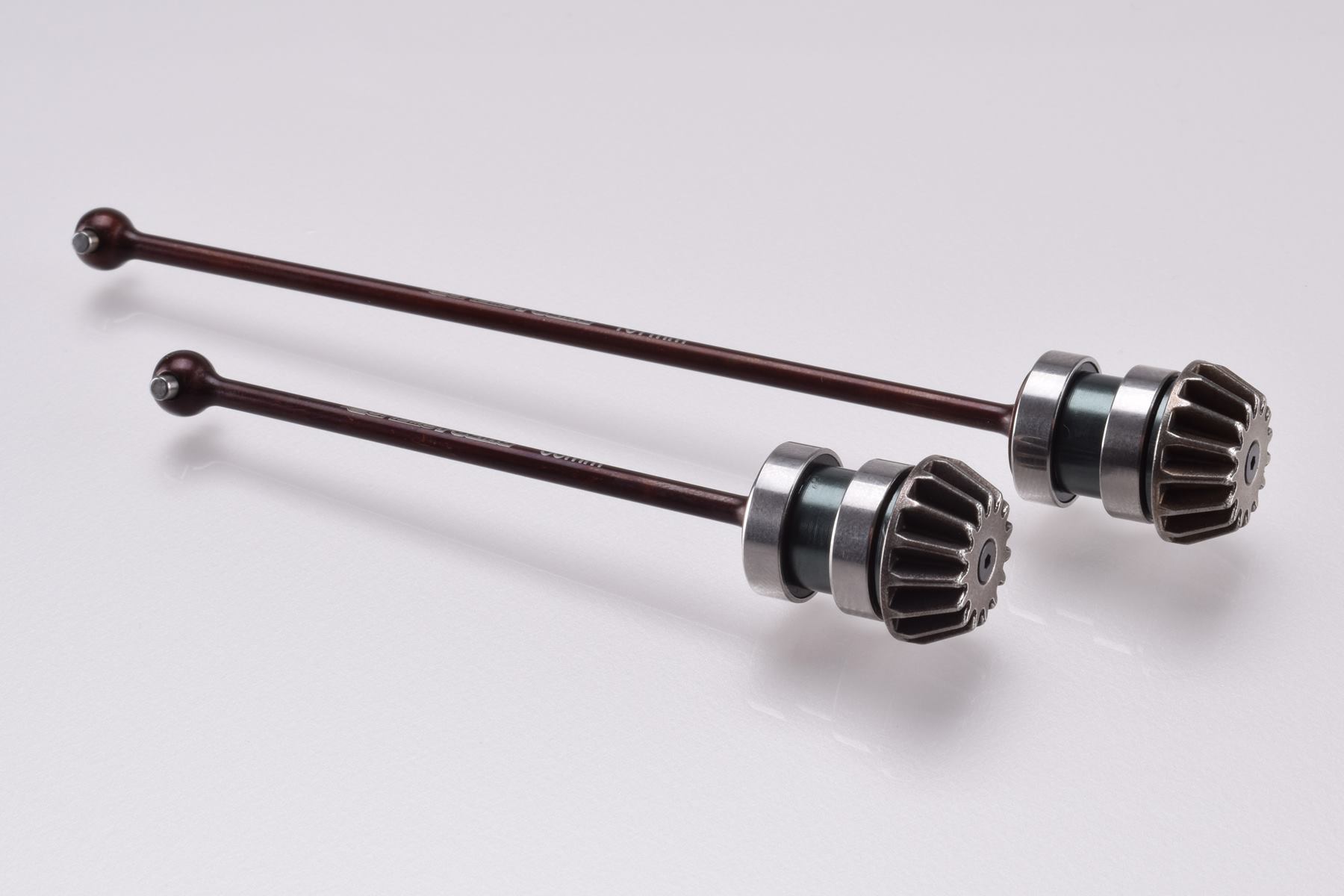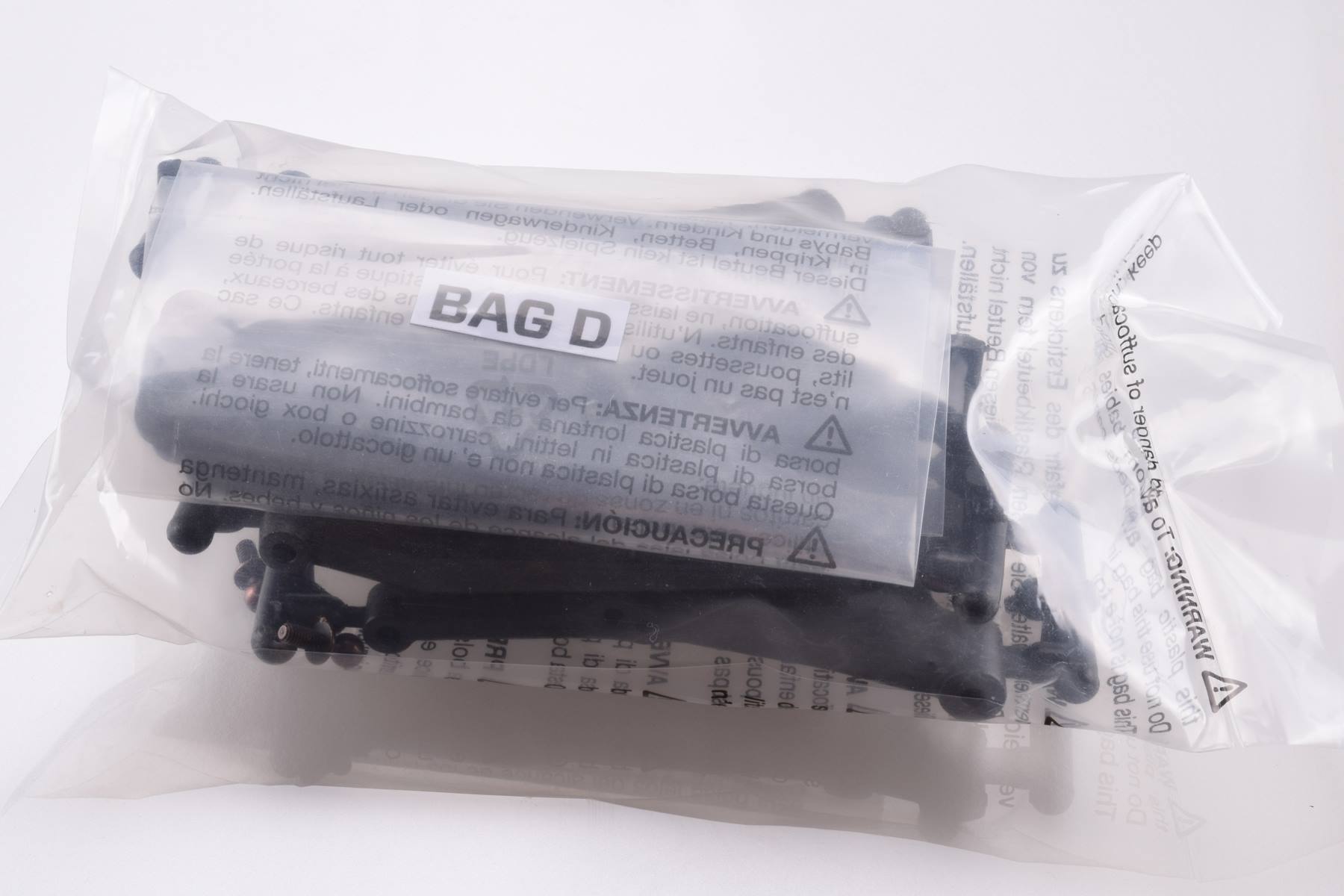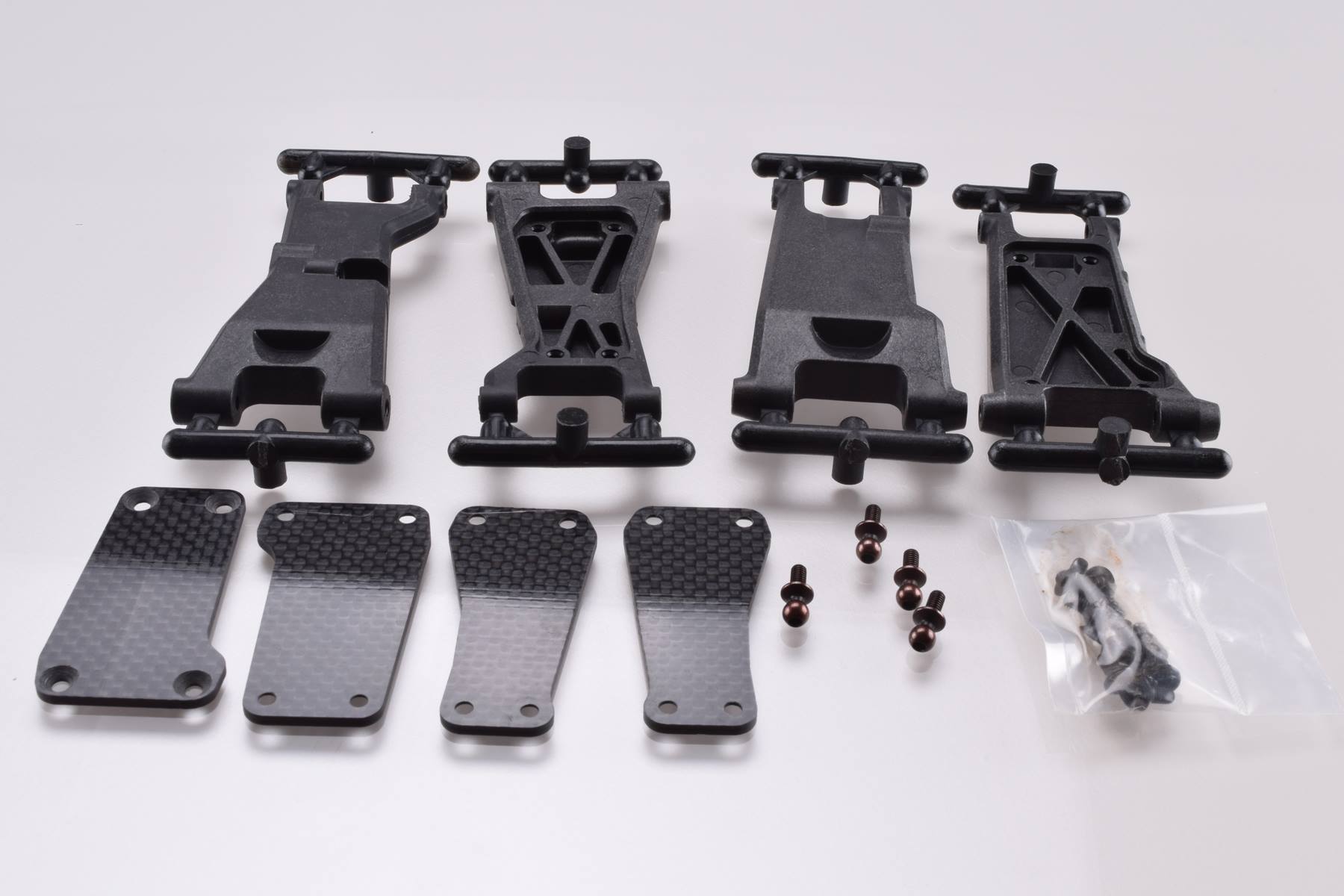 Suspension arms including carbon inserts.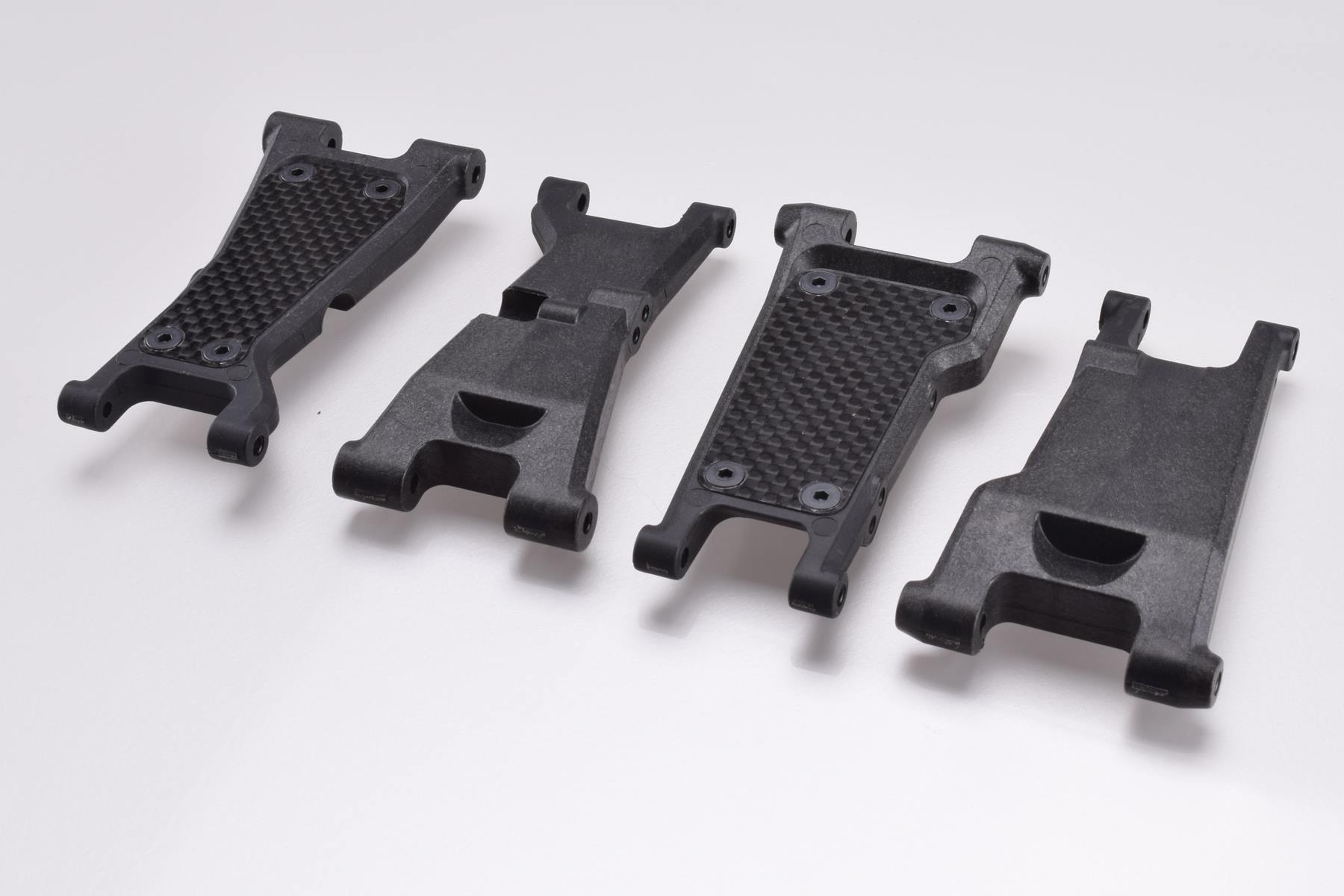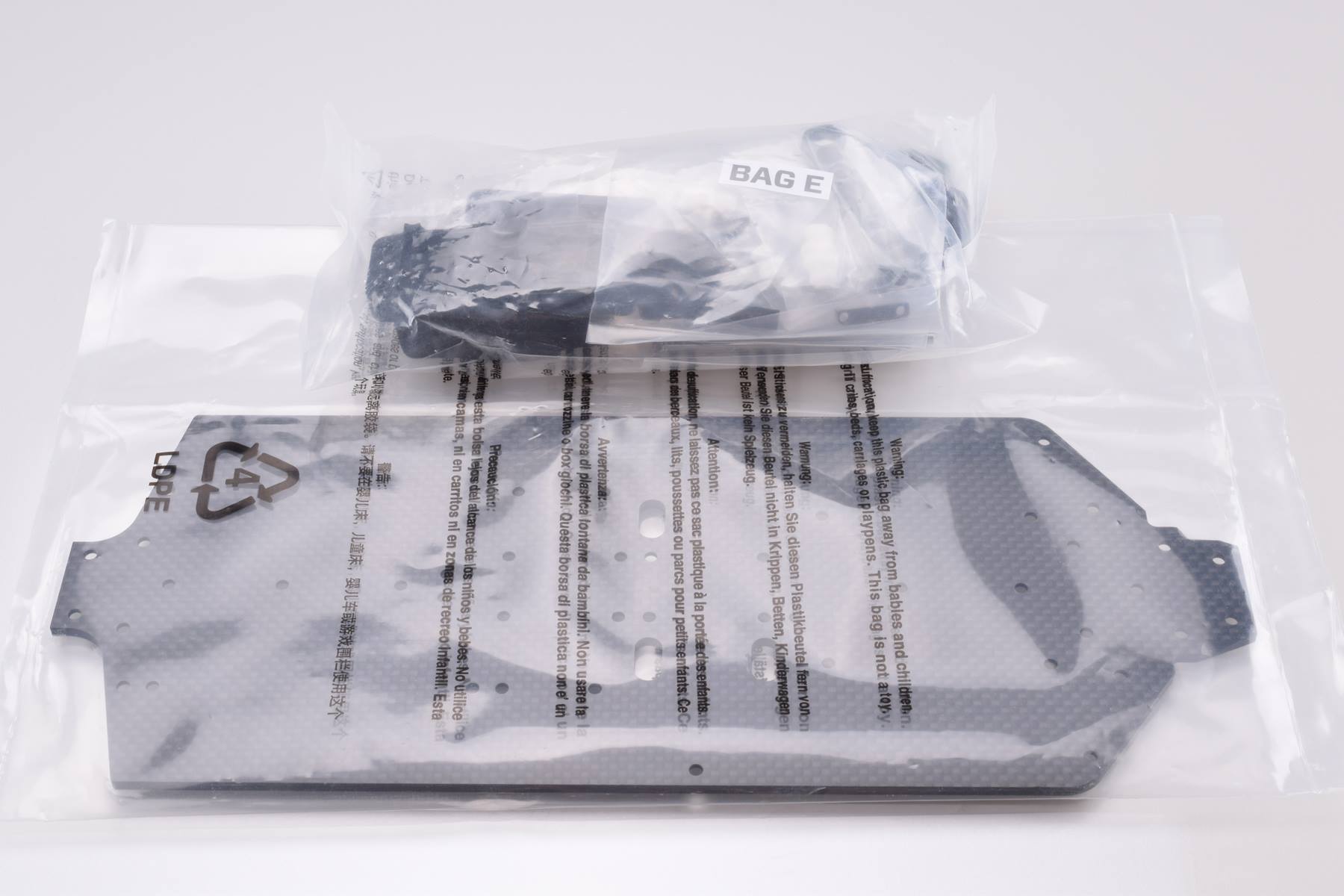 Carbon chassis inlcuding aluminium suspension mounts.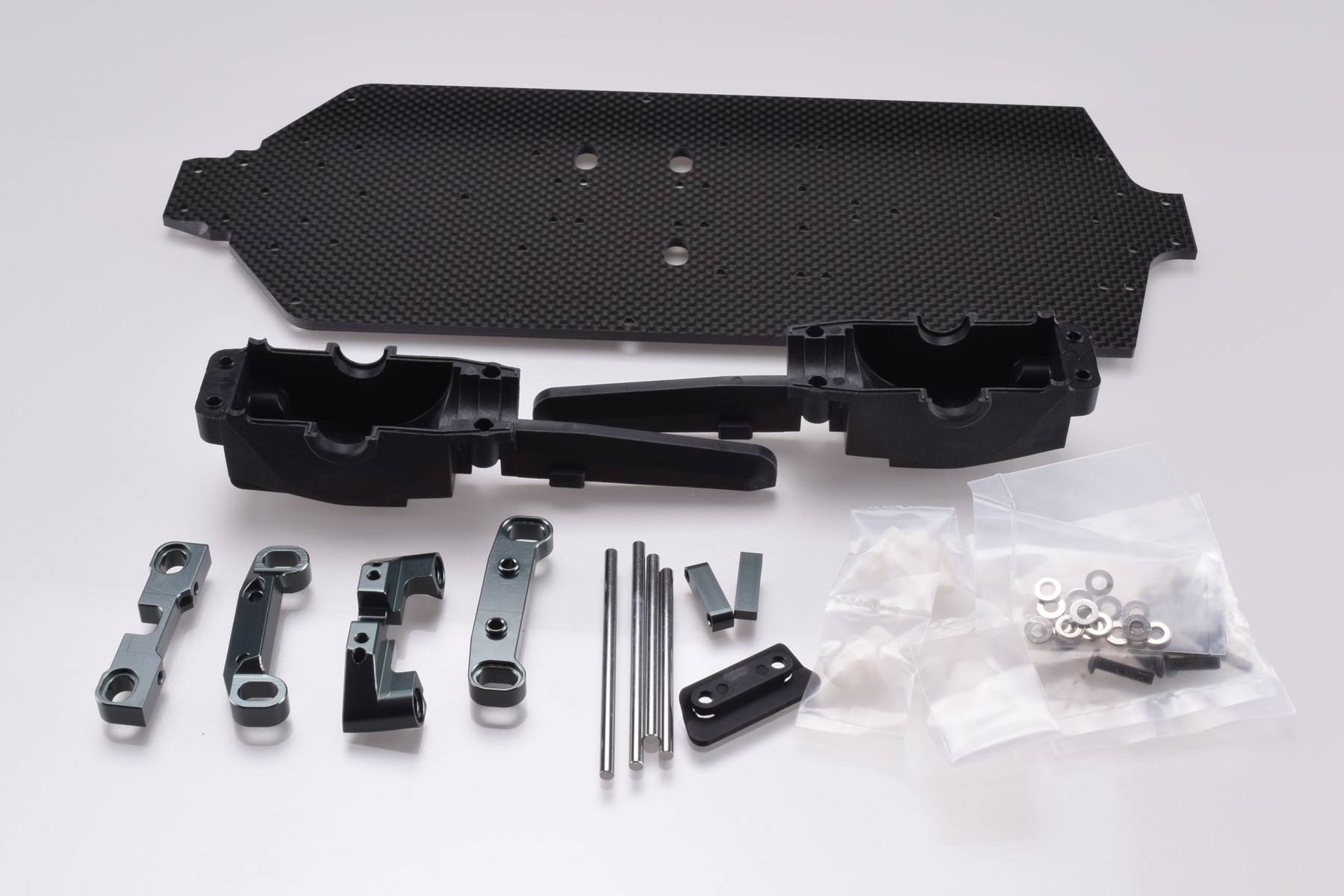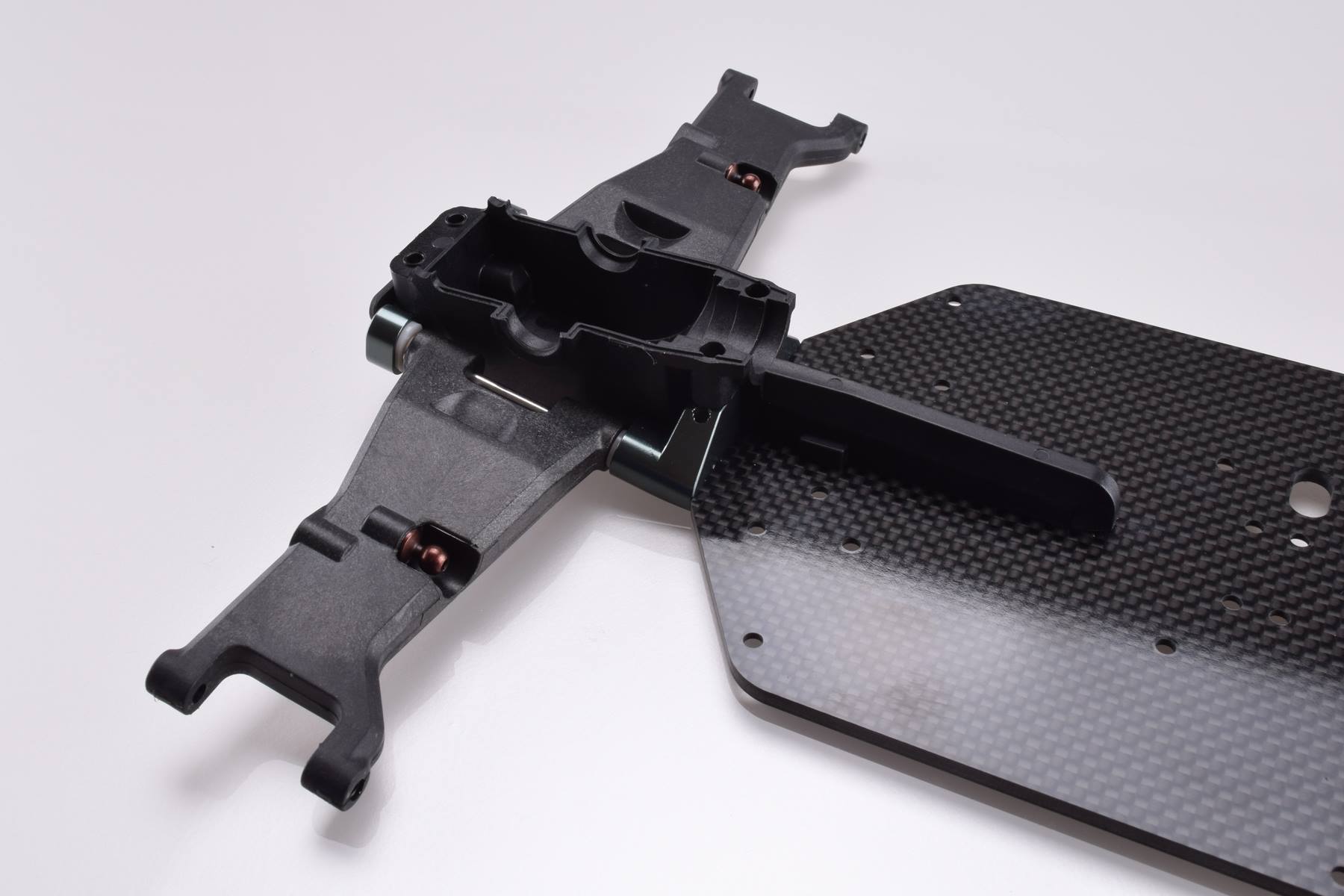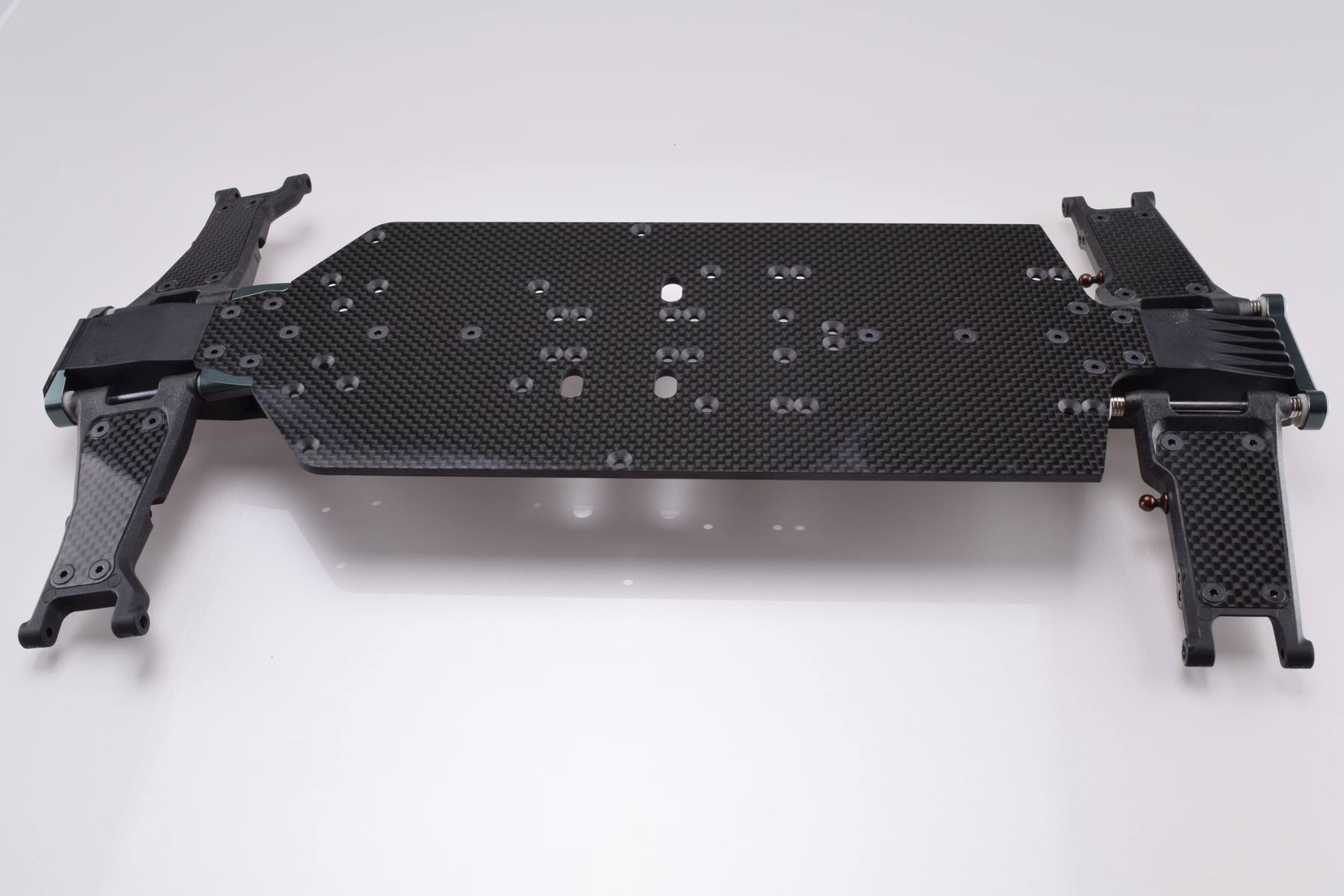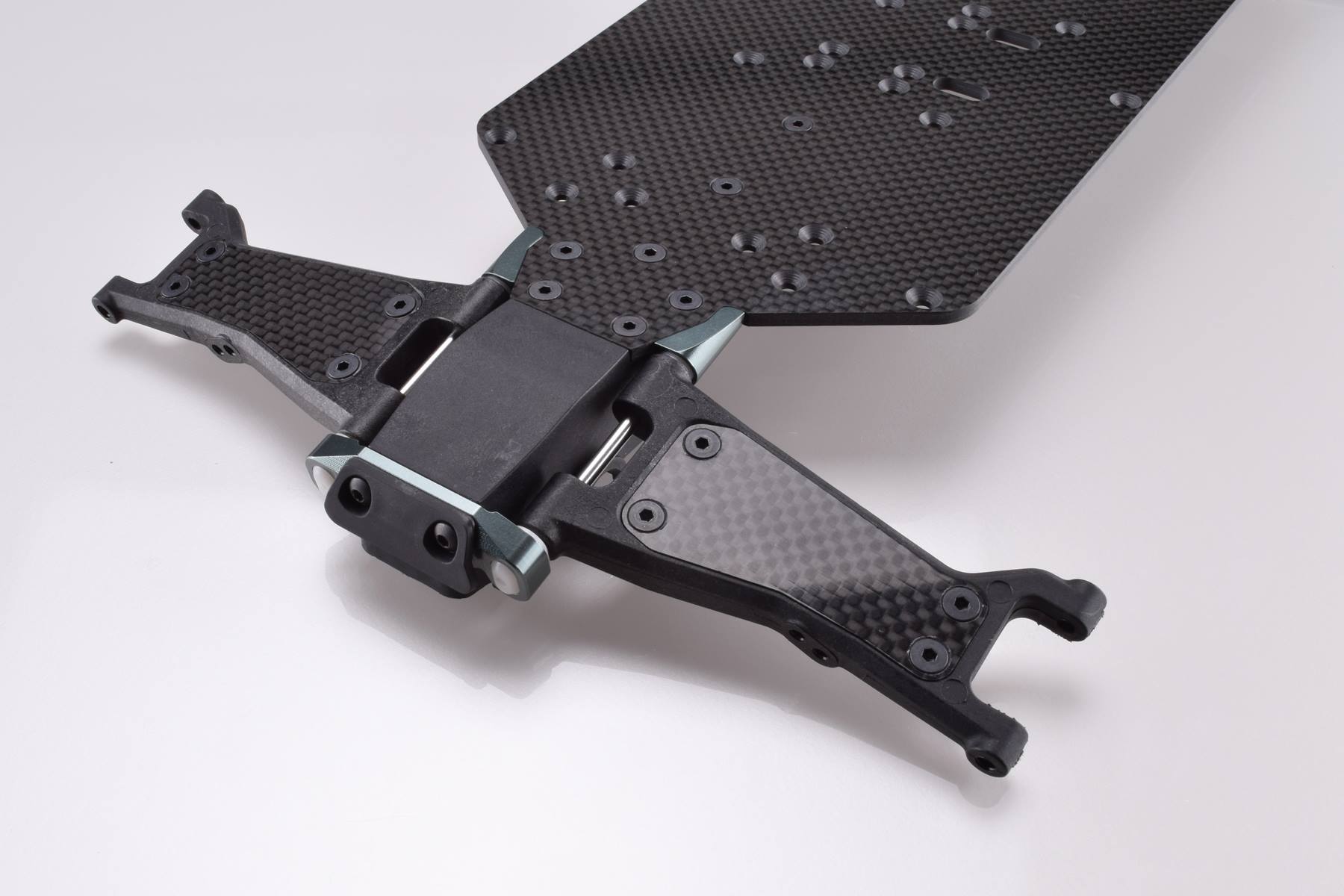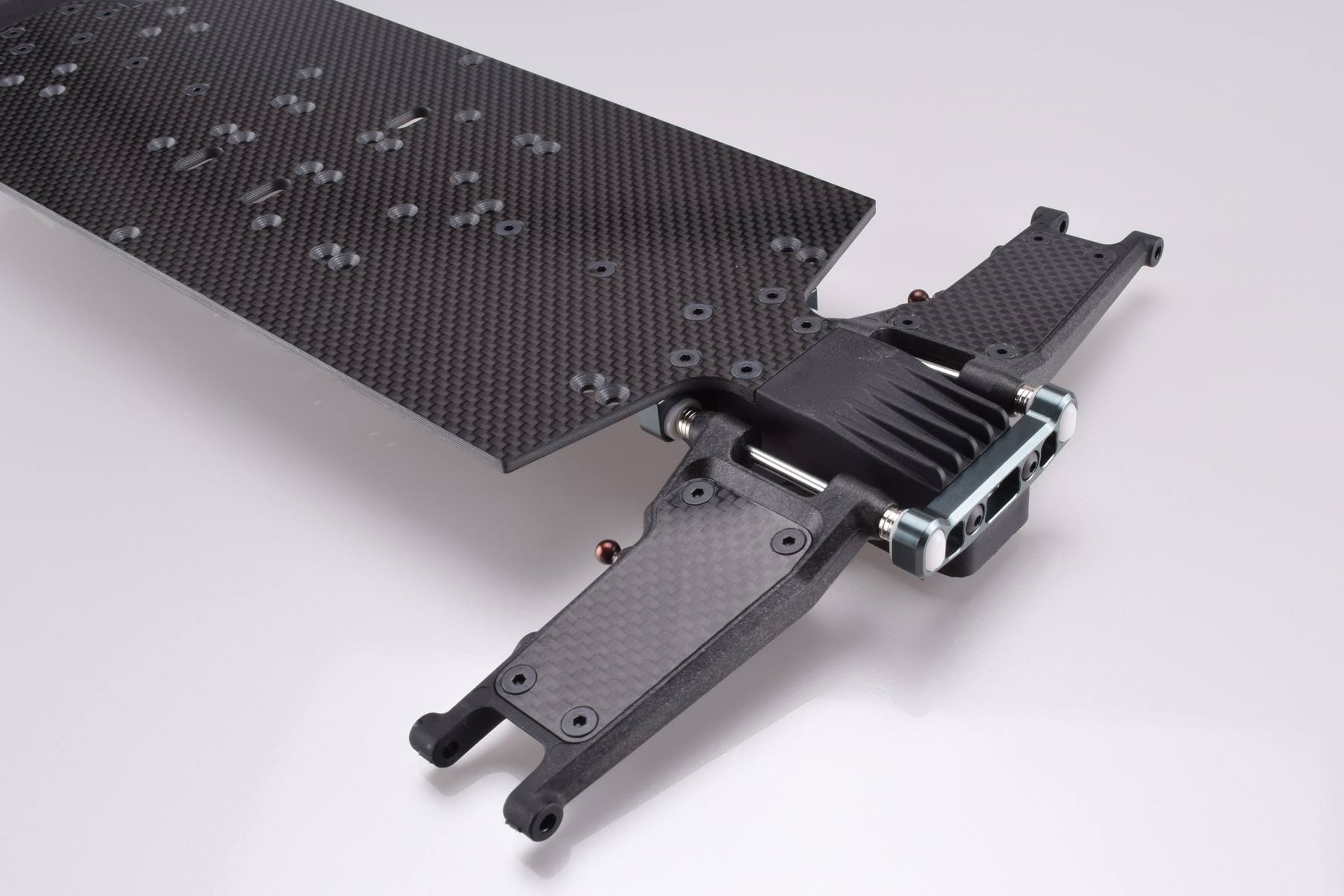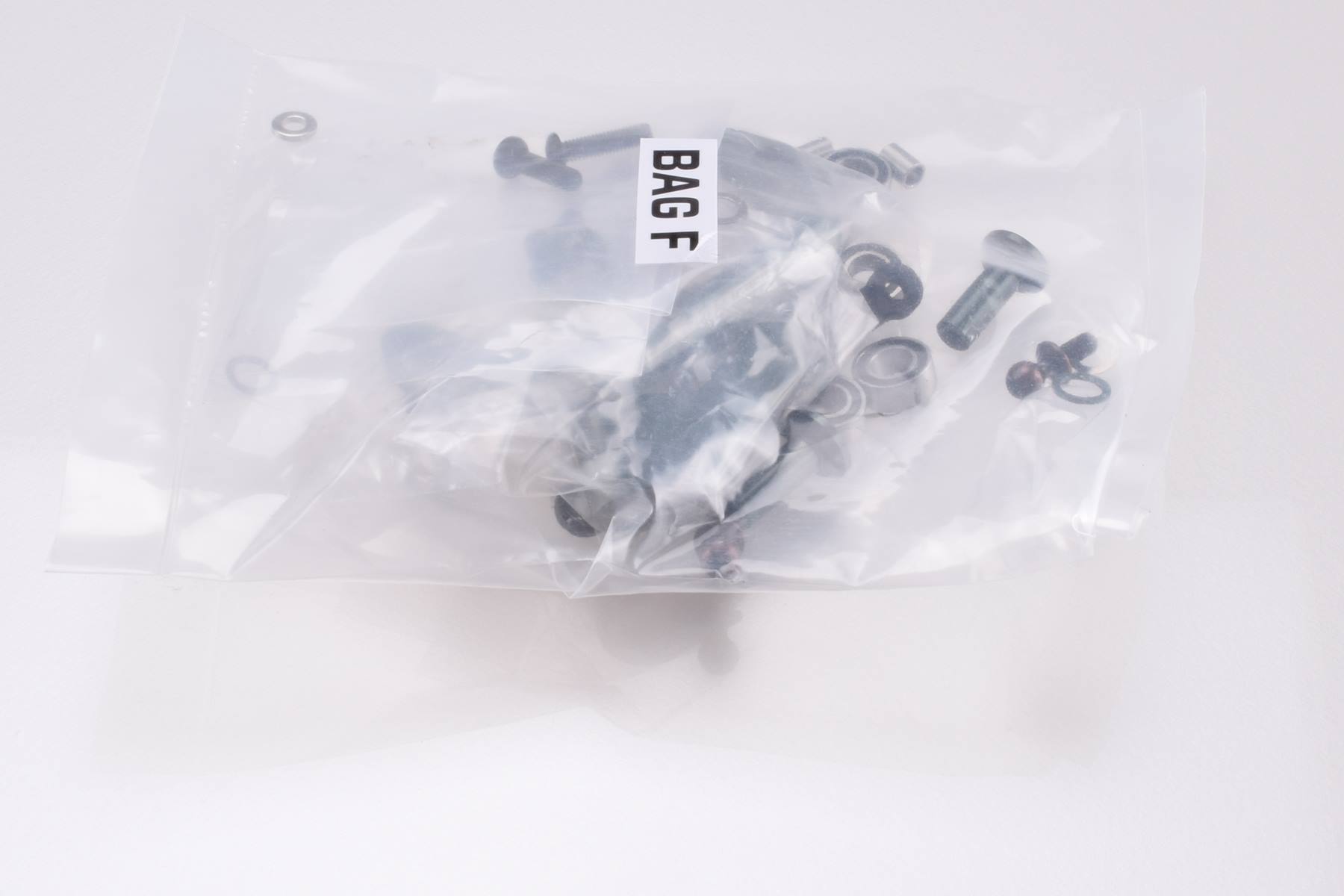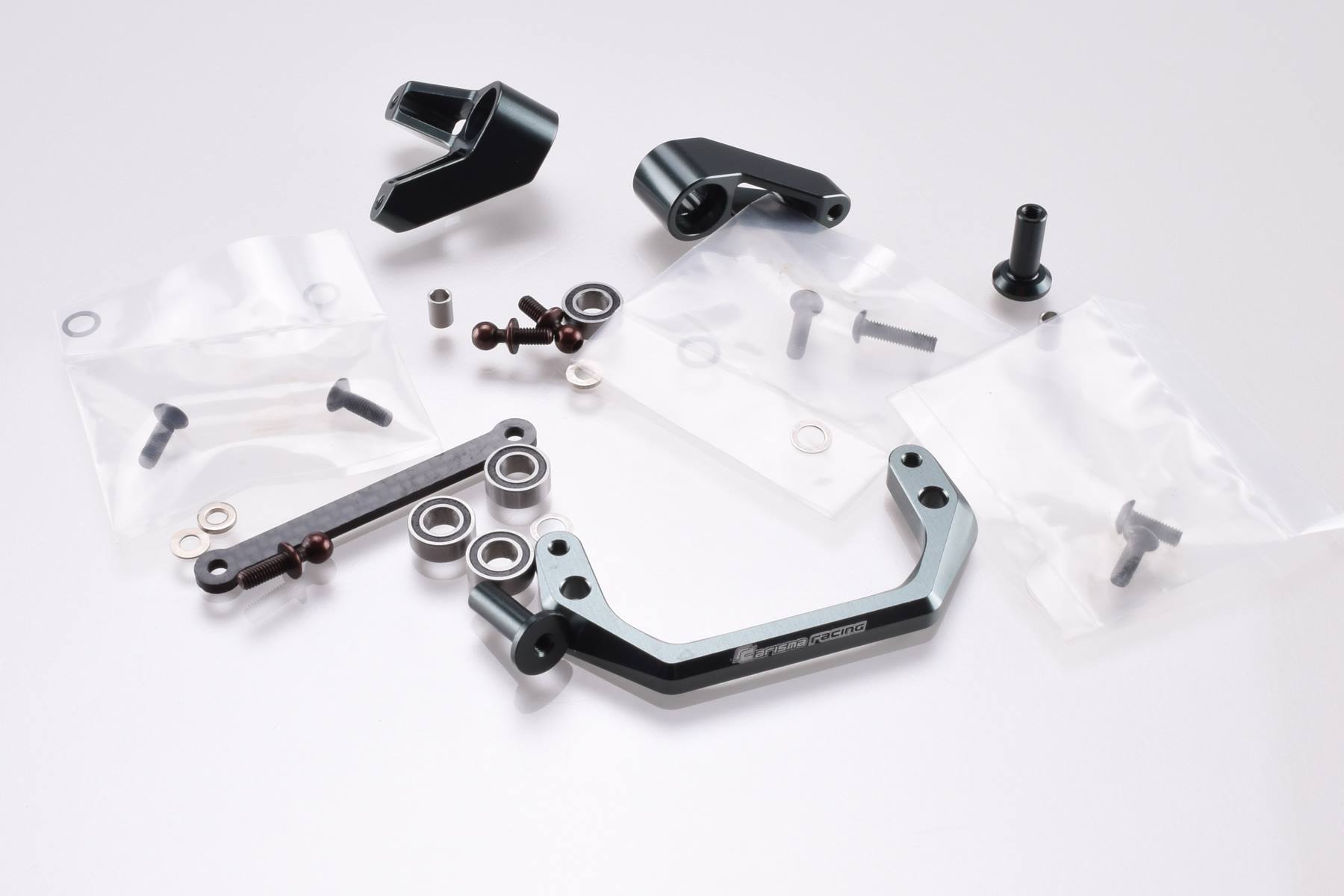 The aluminium steering rack of the 4XS.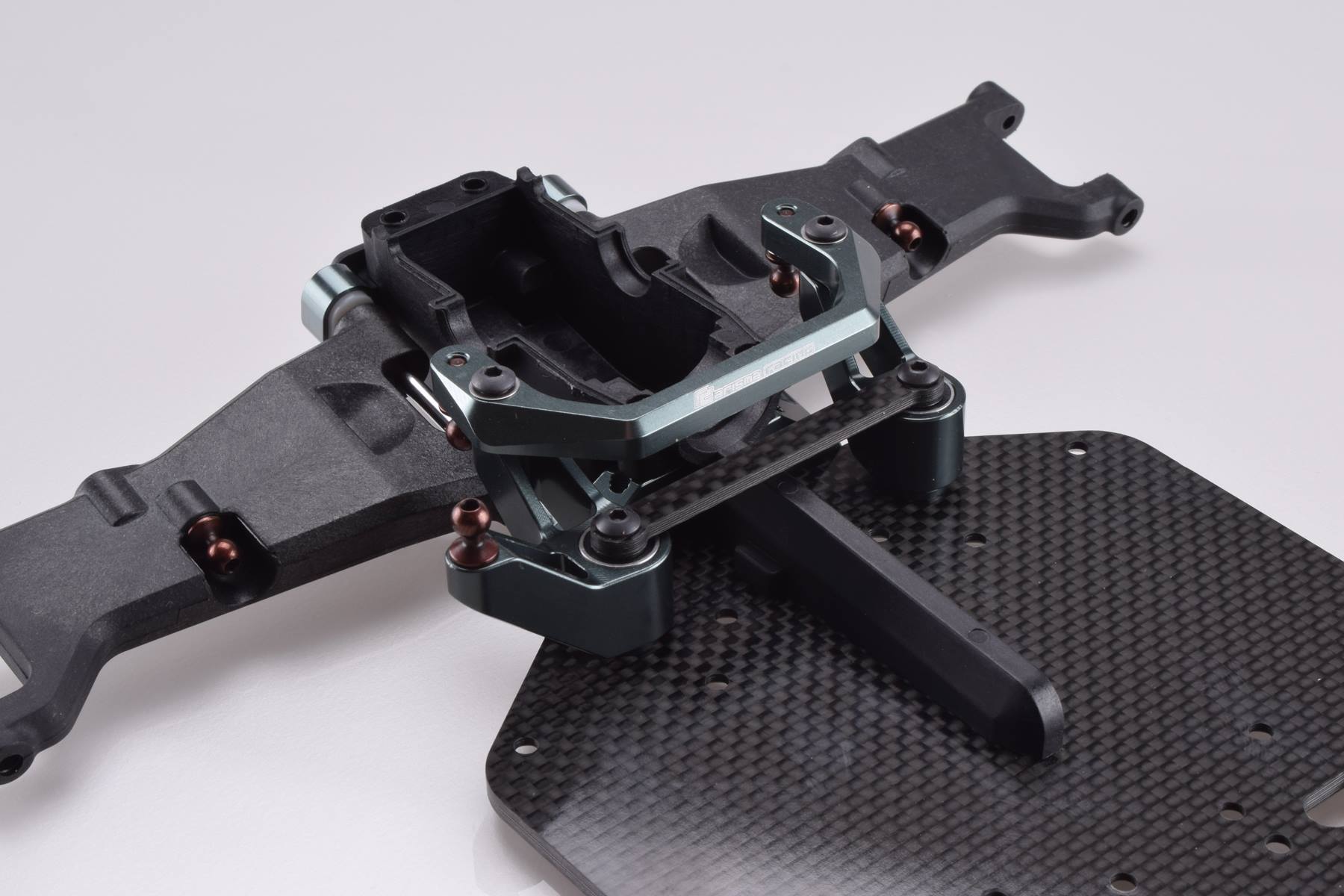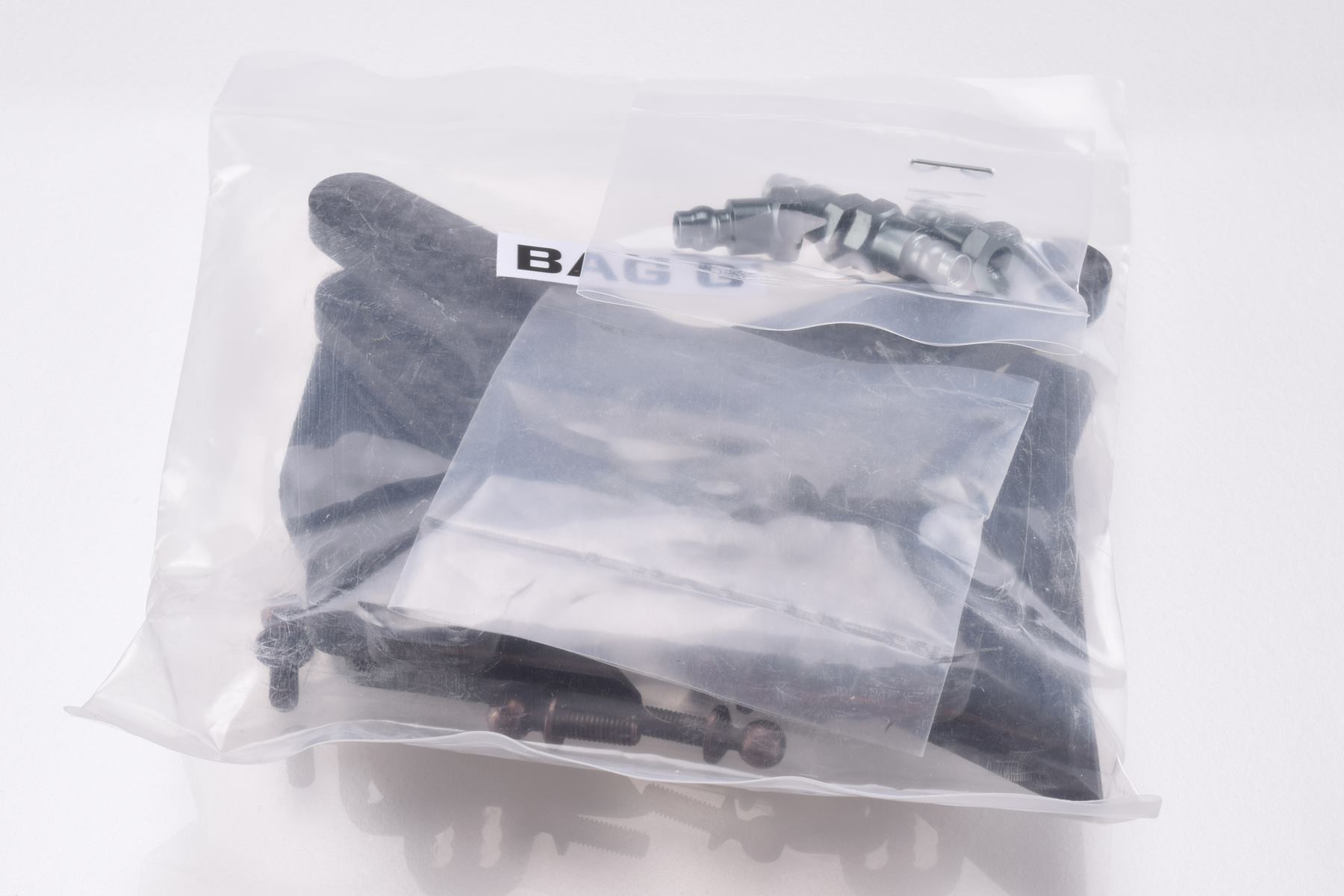 The carbon shock towers and wing mounts of the 4XS.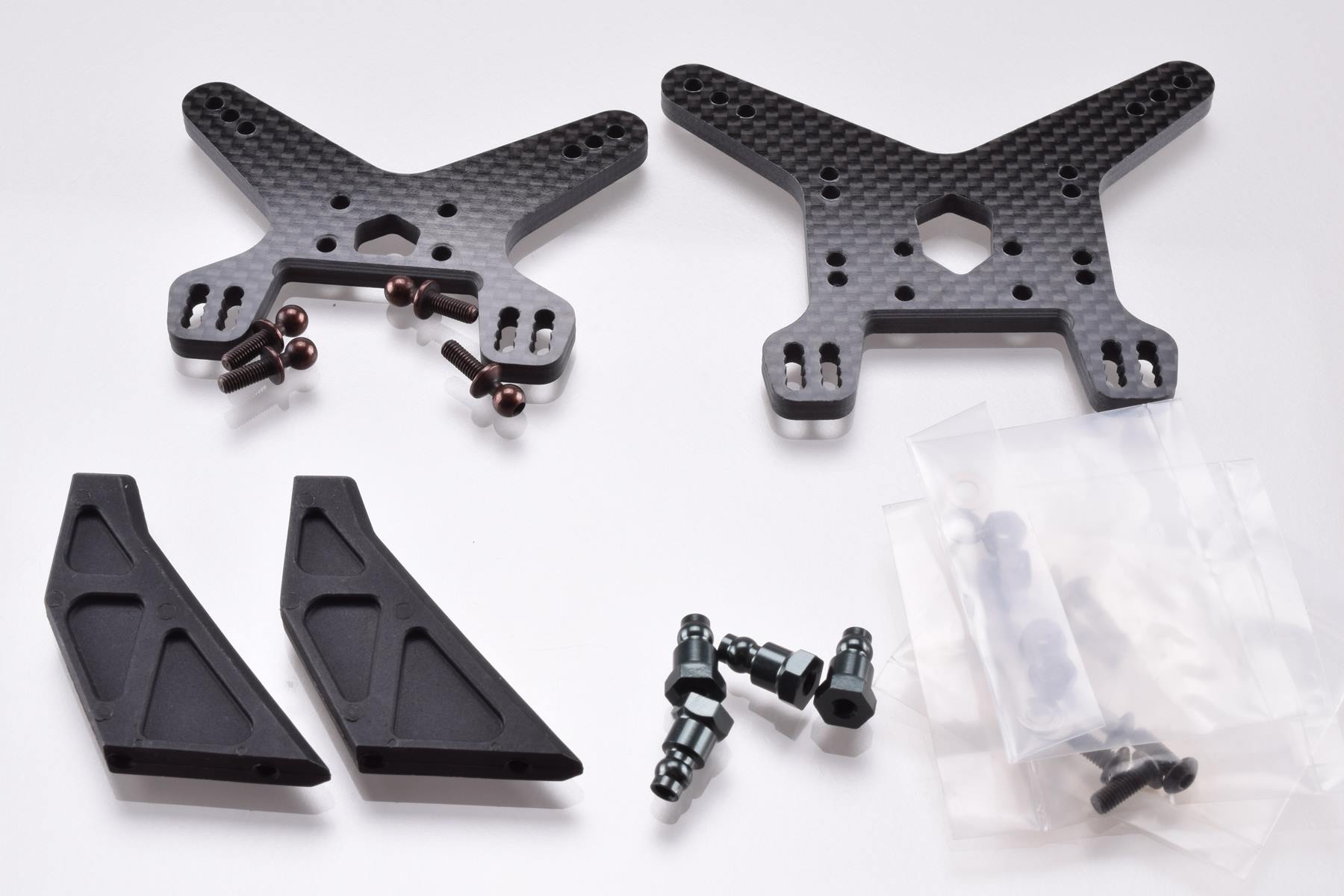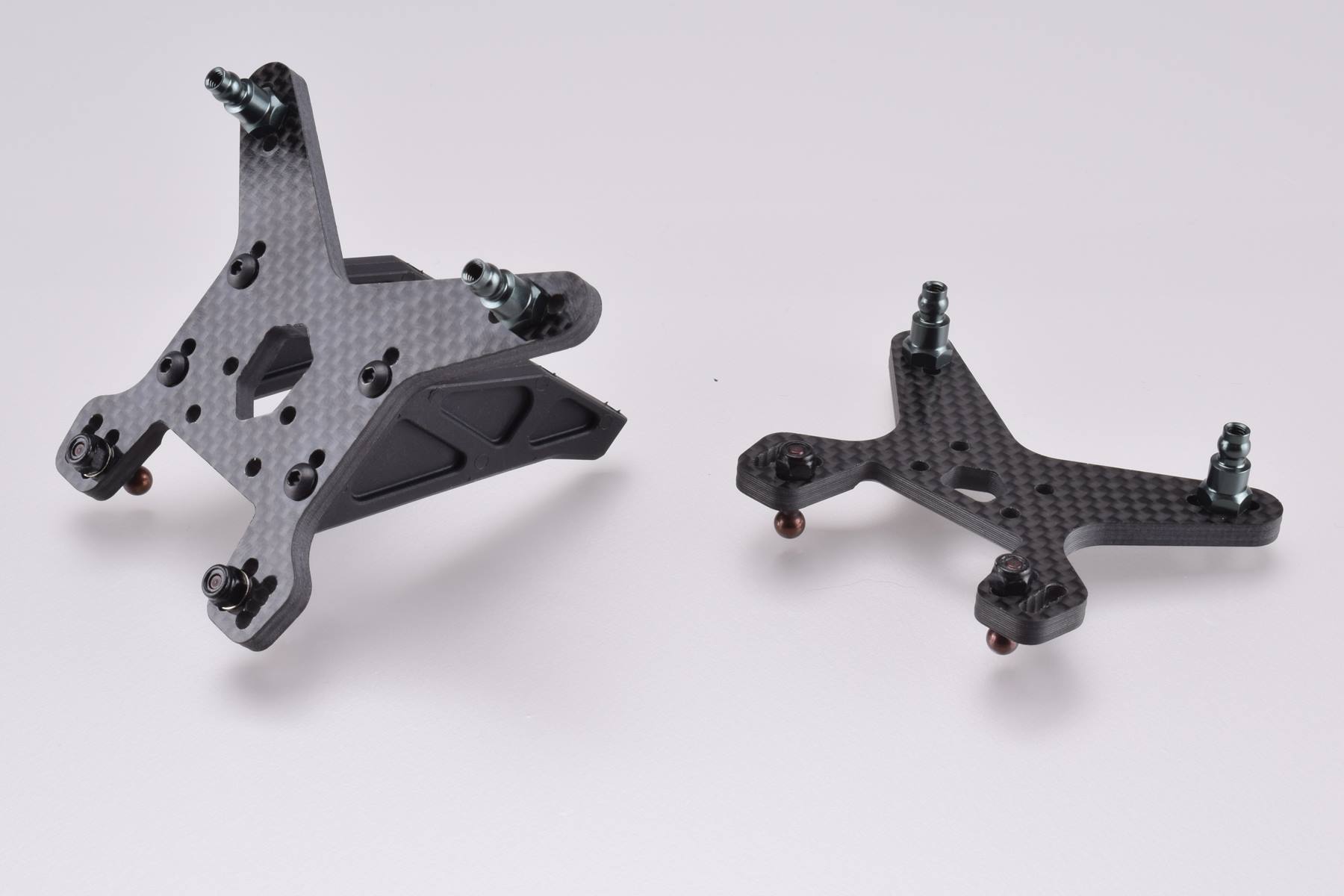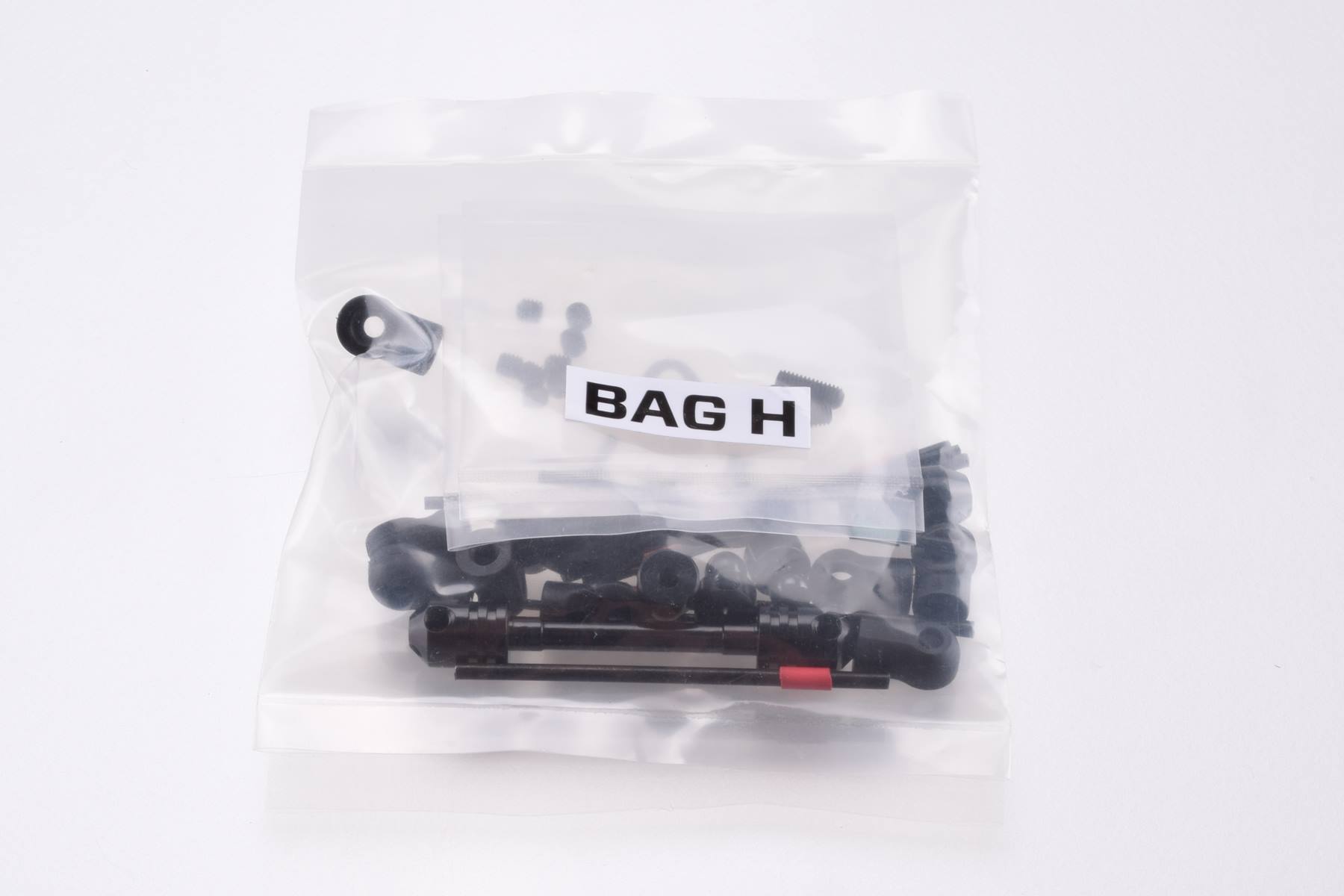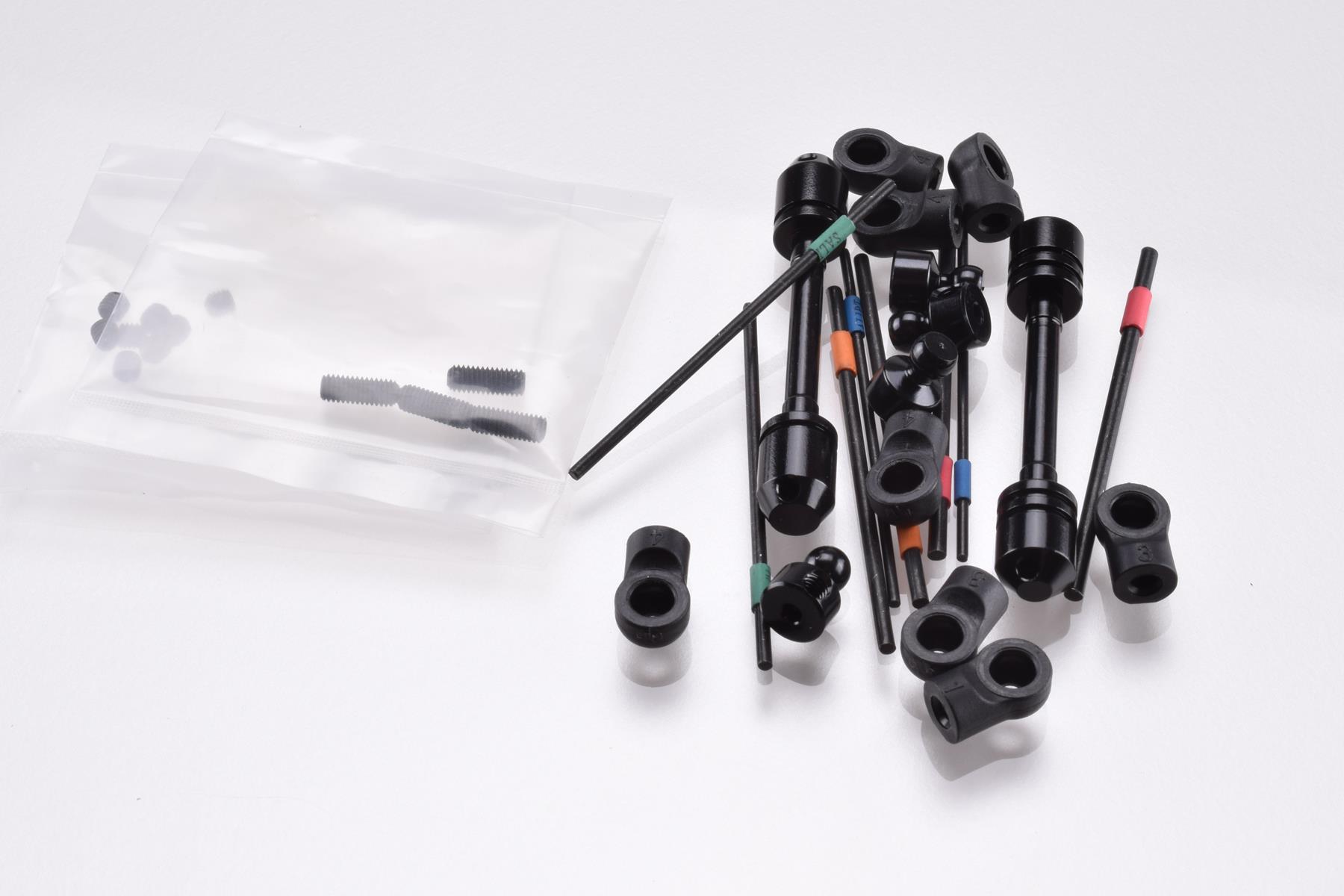 Anti-roll bars are using an aluminium middle bar for ultra precise function.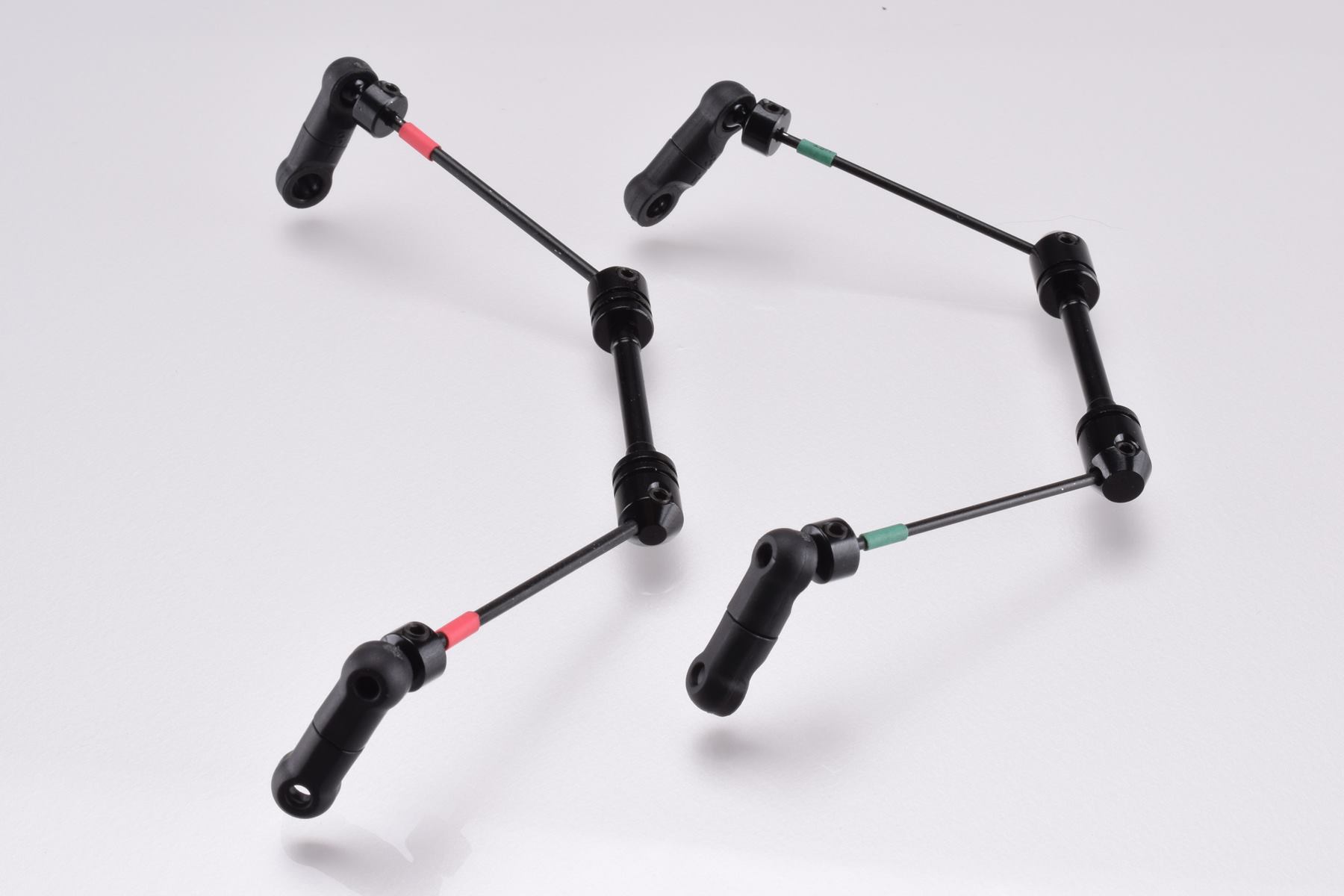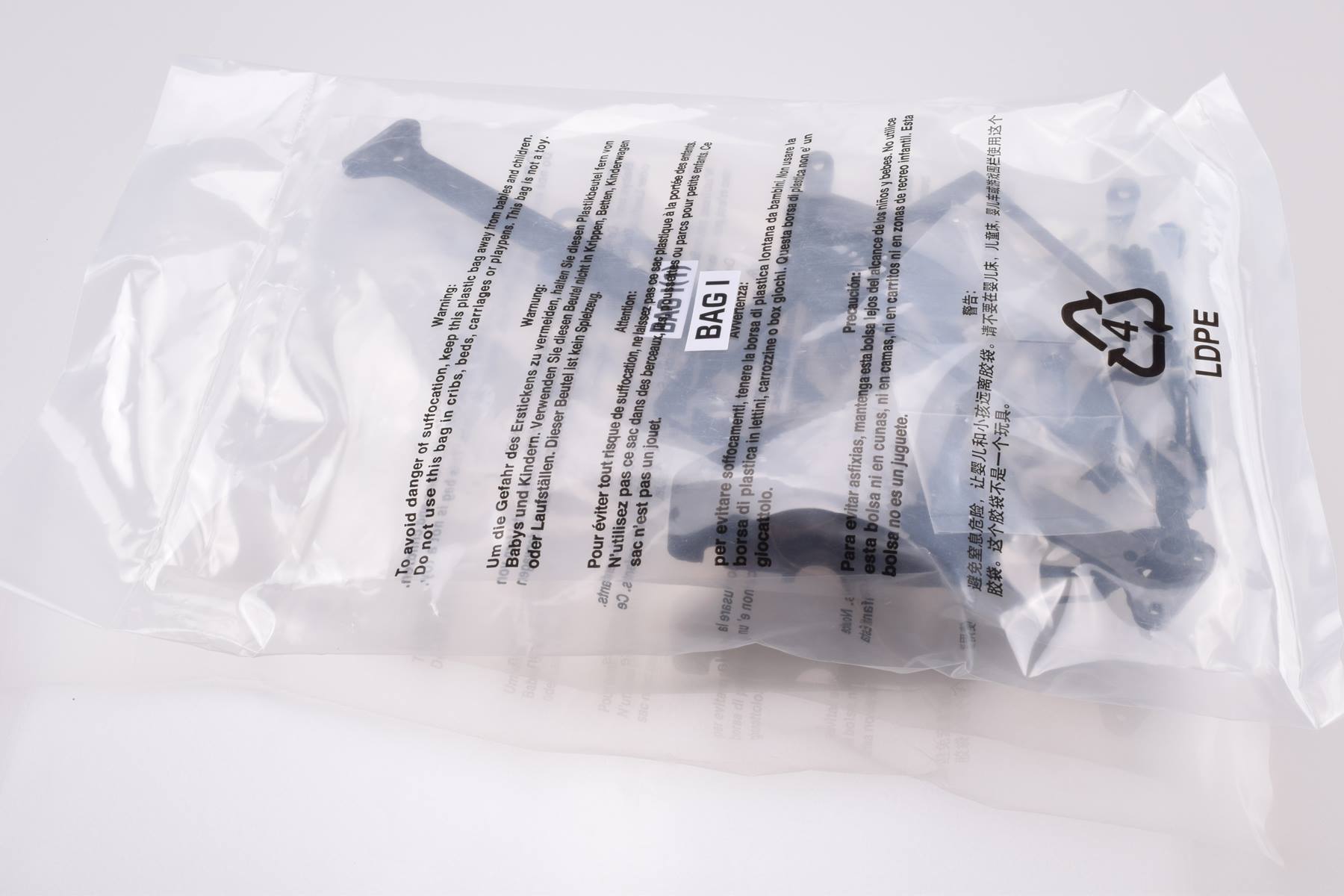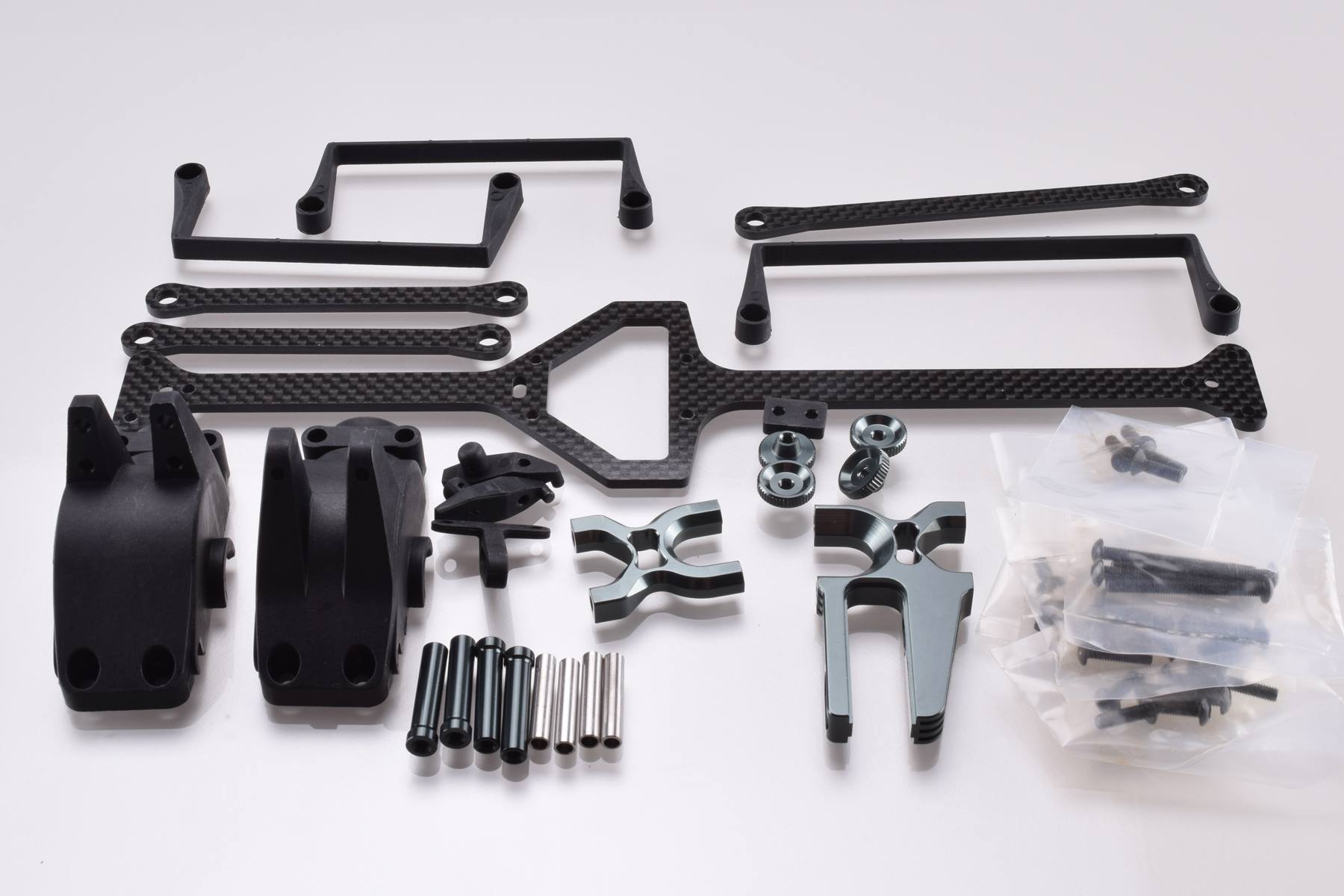 Motor mount featers additional cooling fins for lower temps of your motor.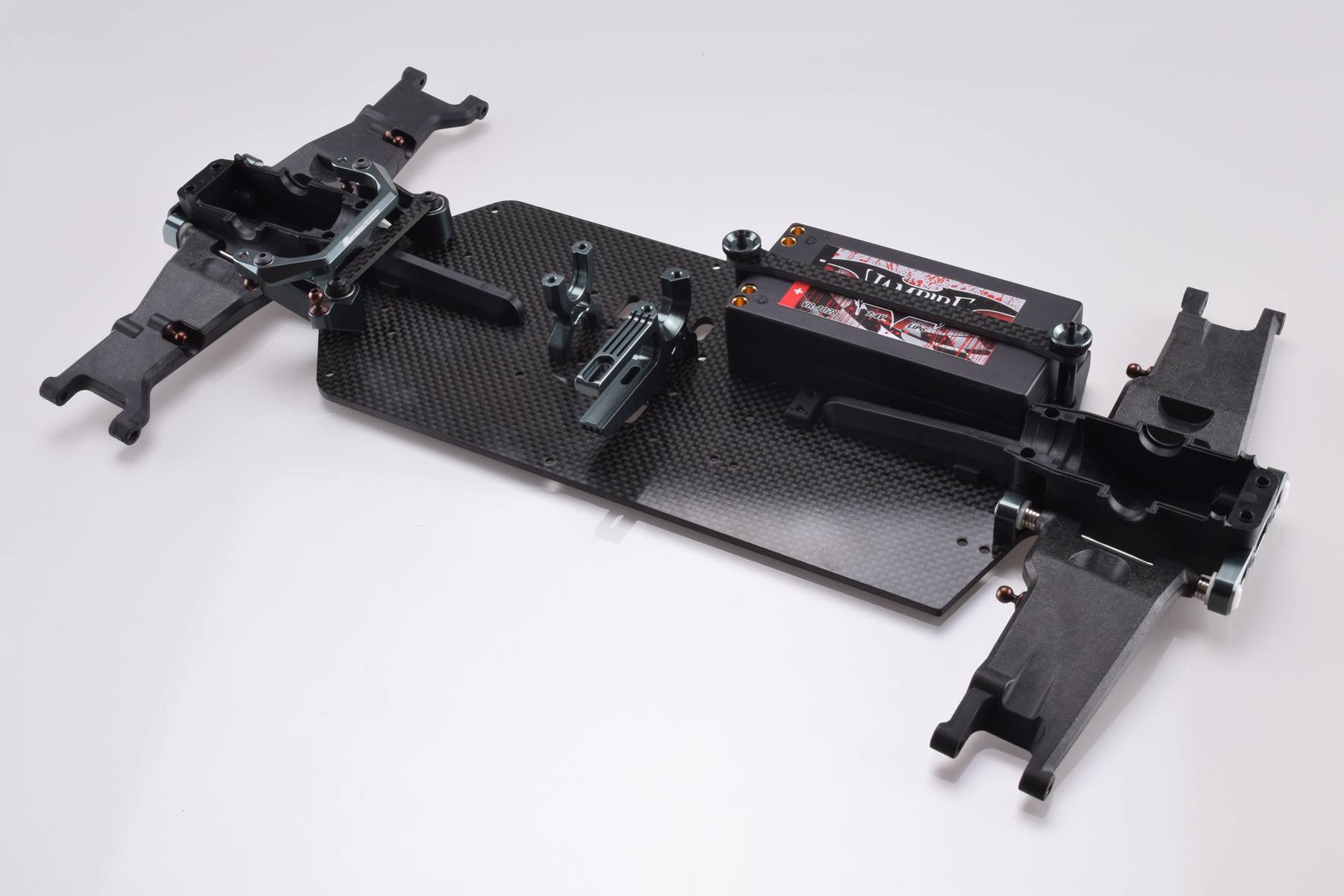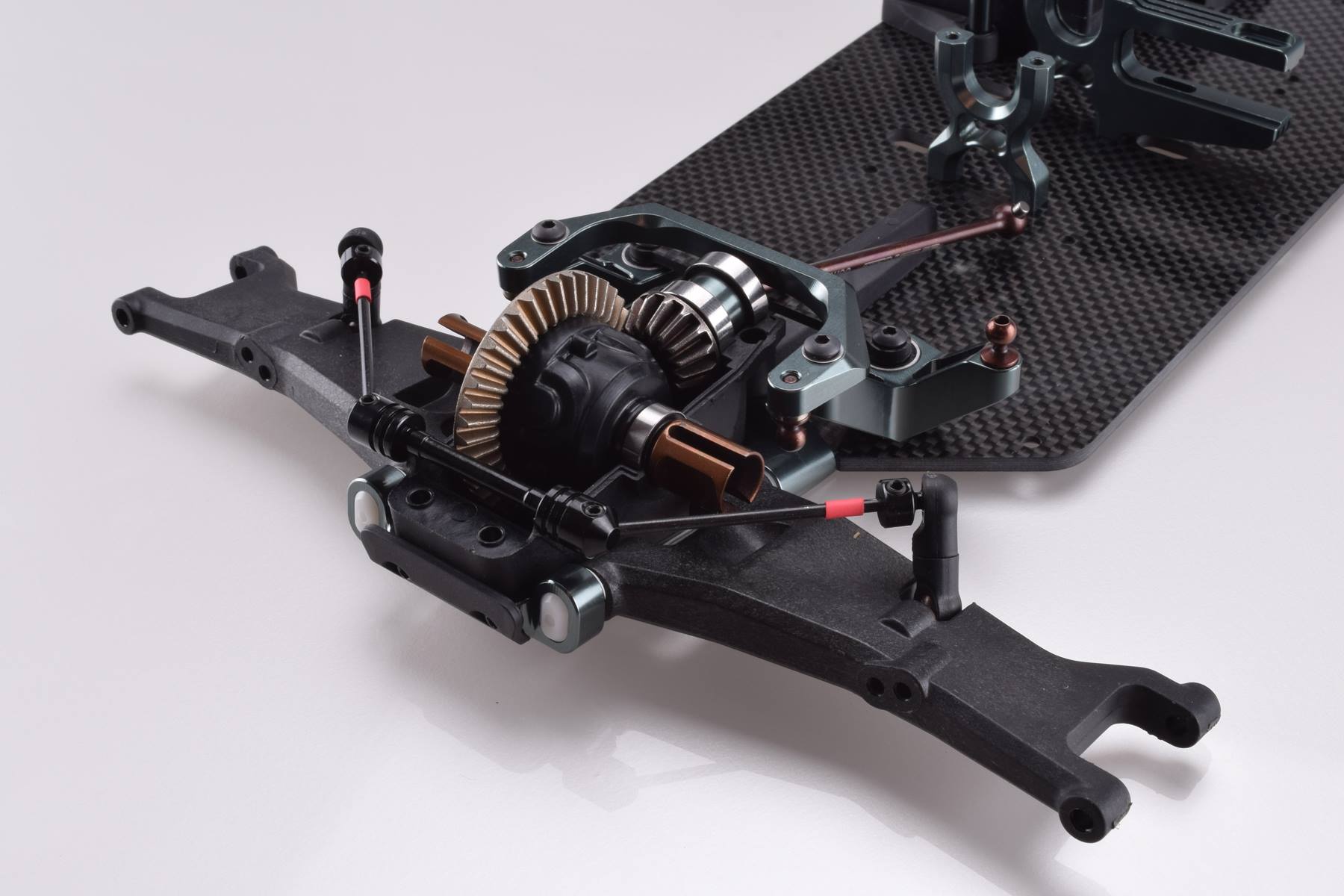 Chassis built in Shorty-Pack configuration, but it is also possible to use saddle-pack batteries.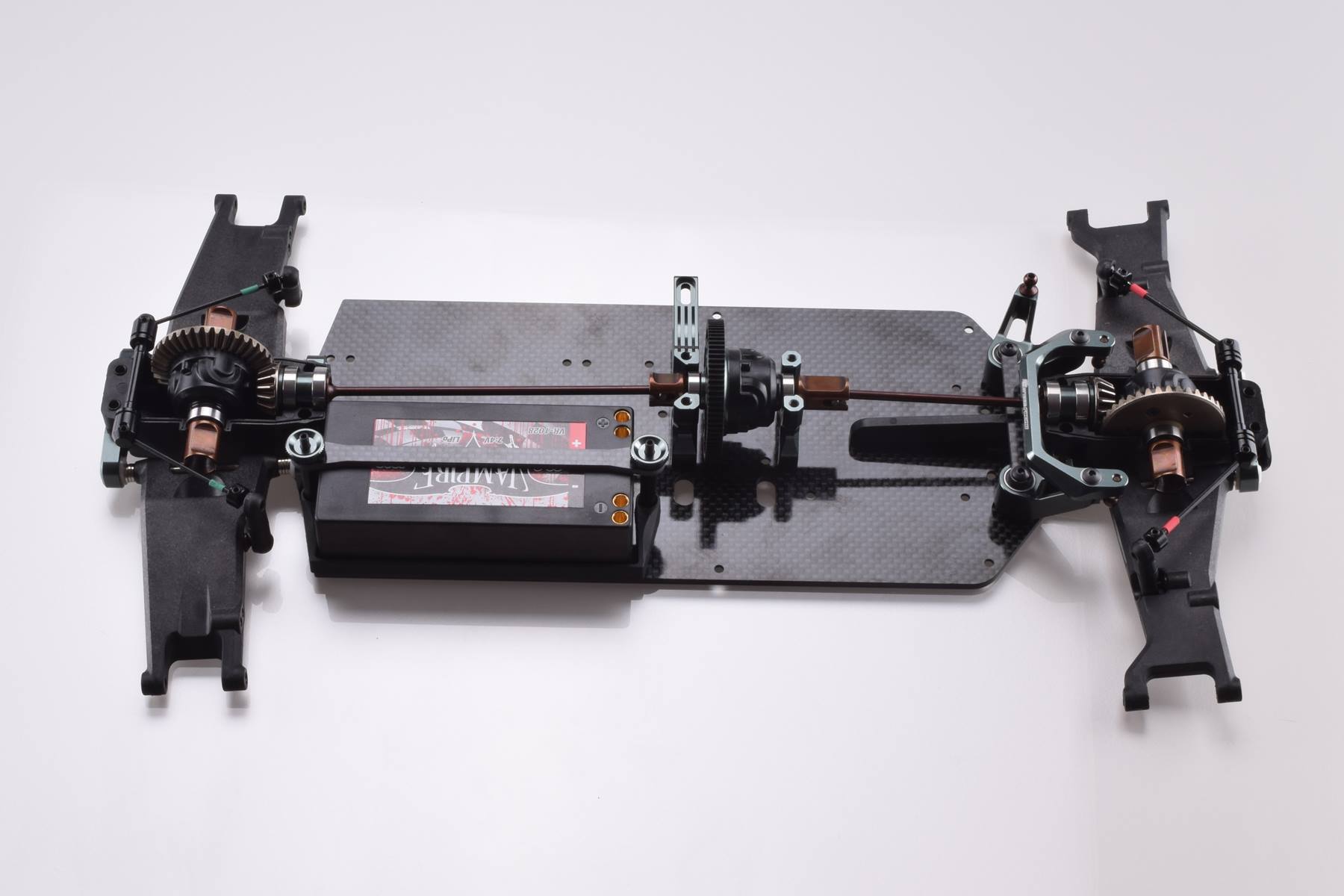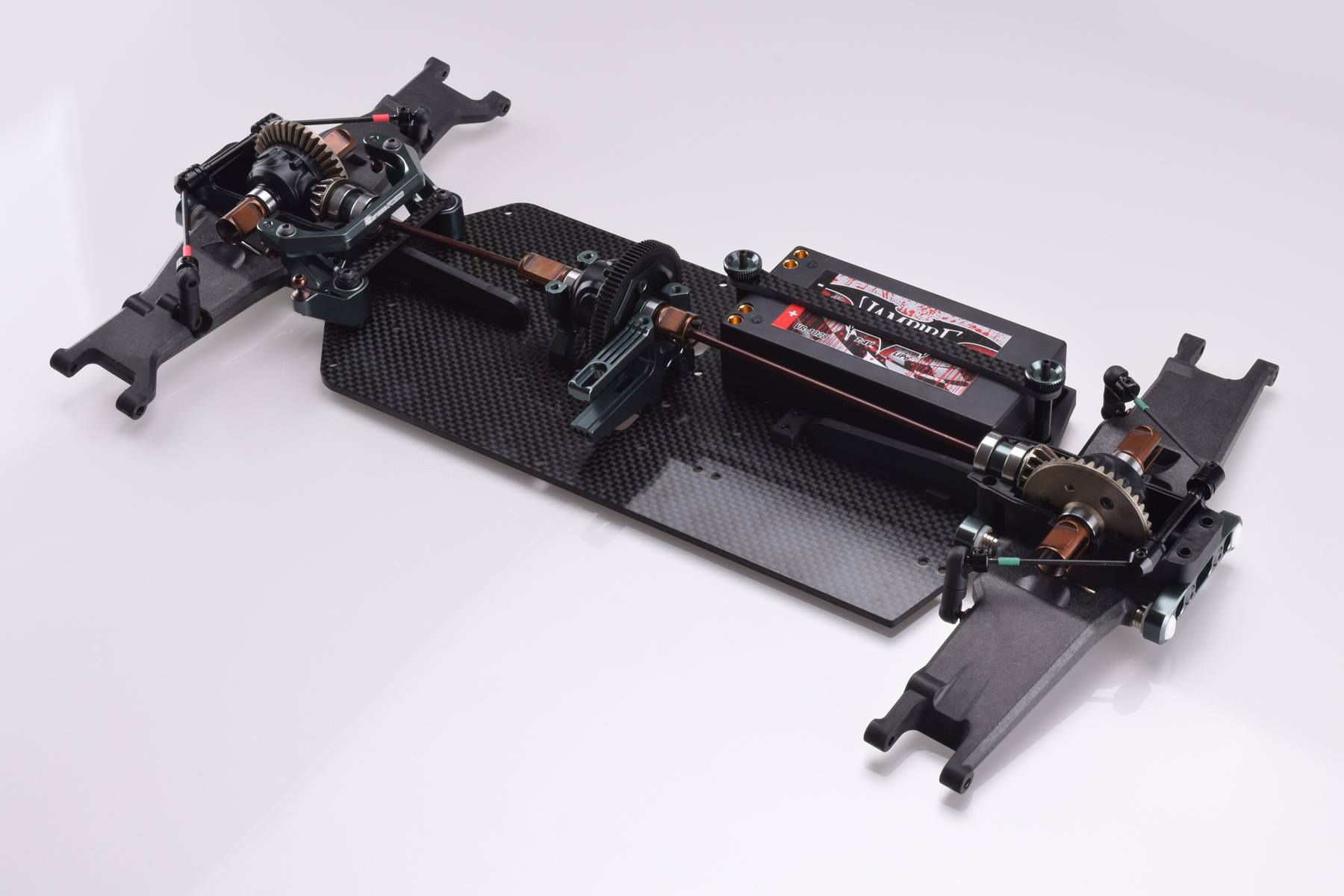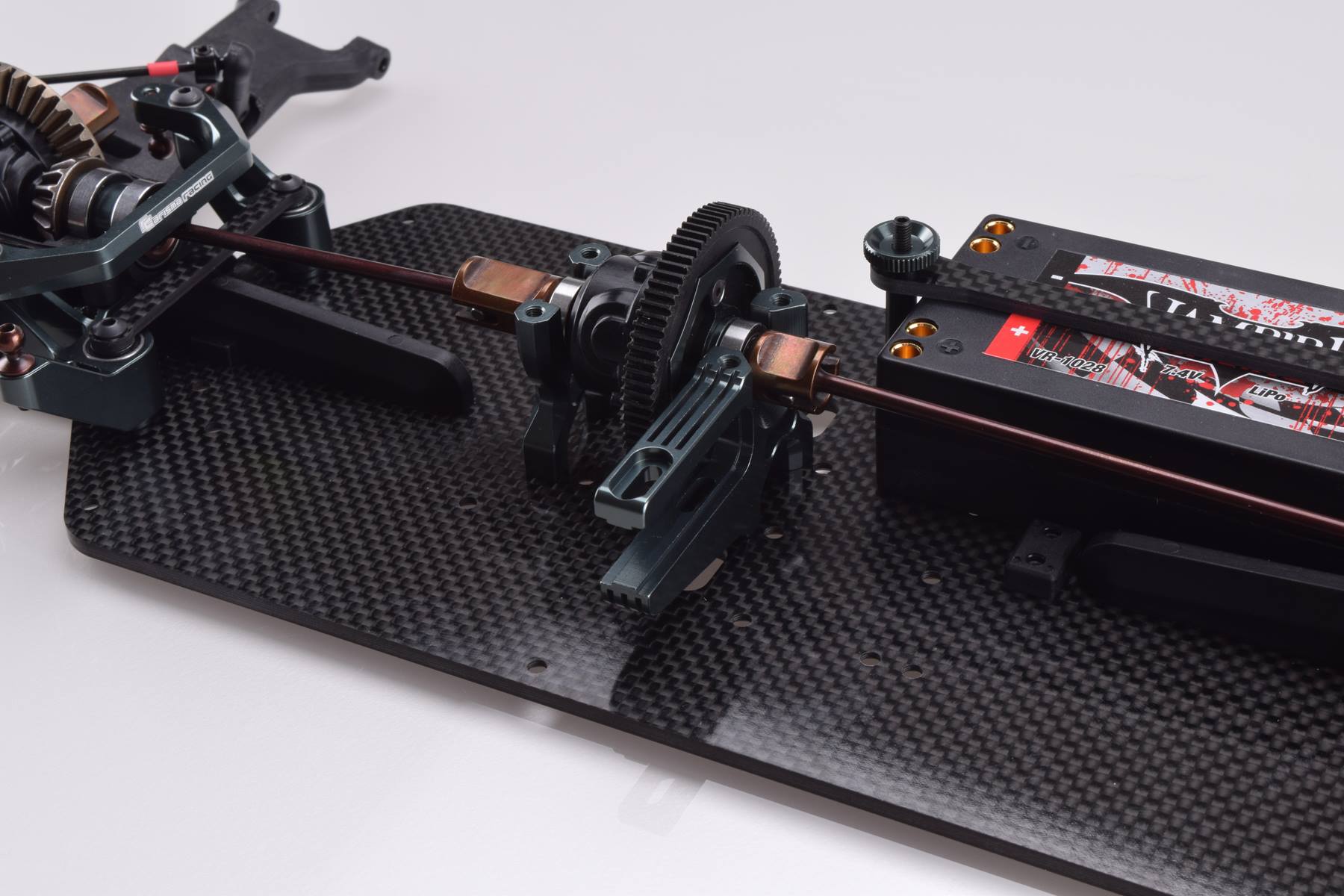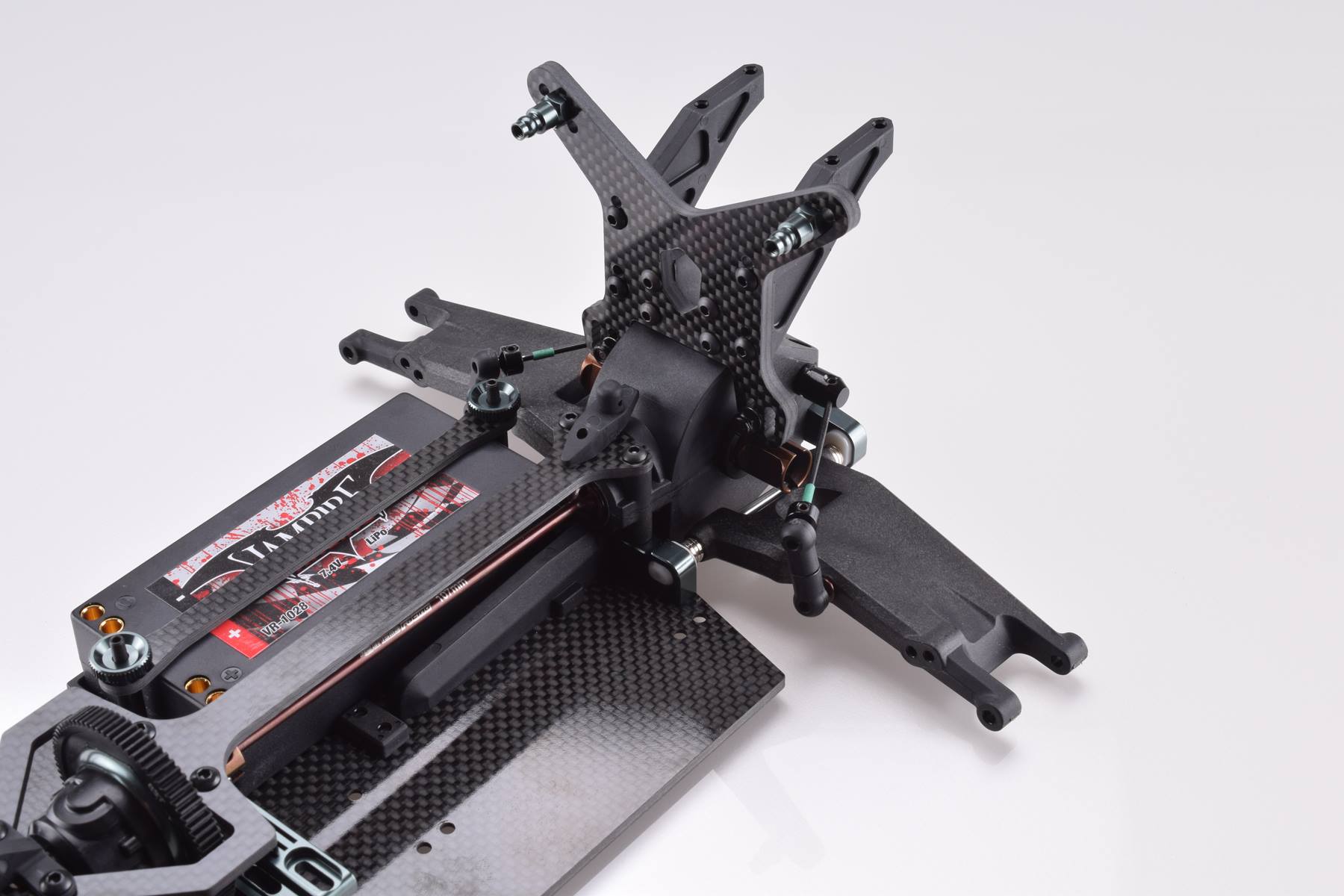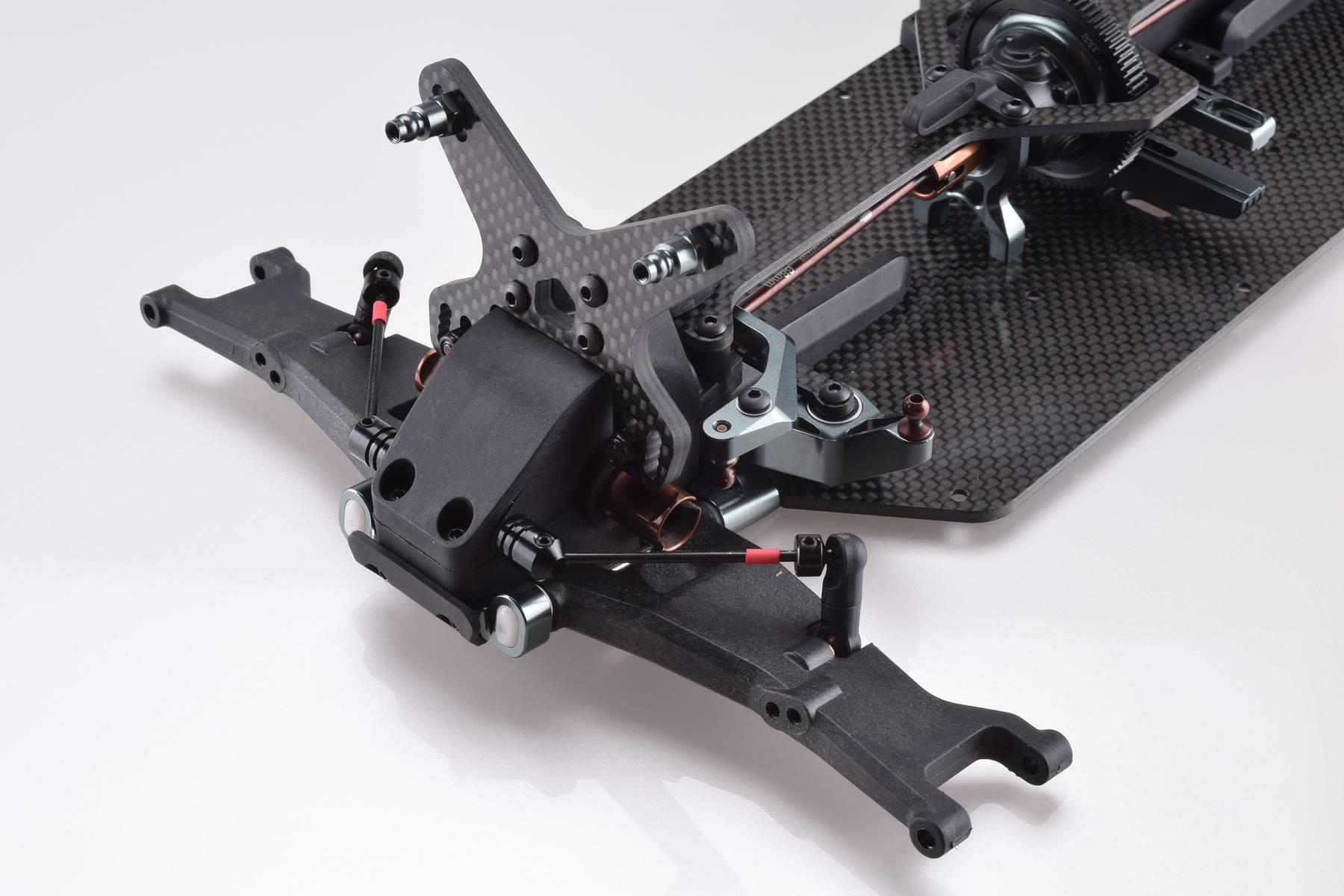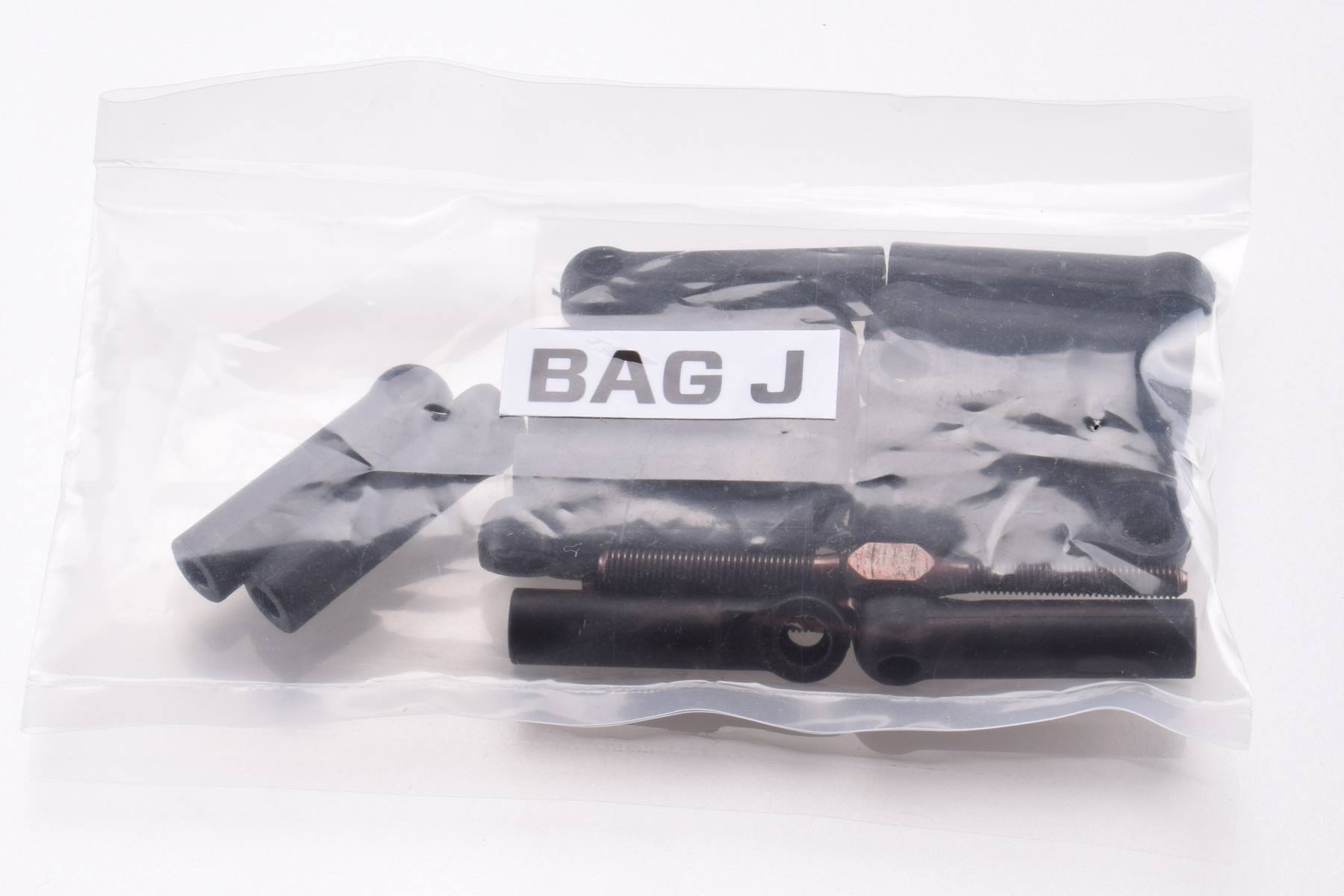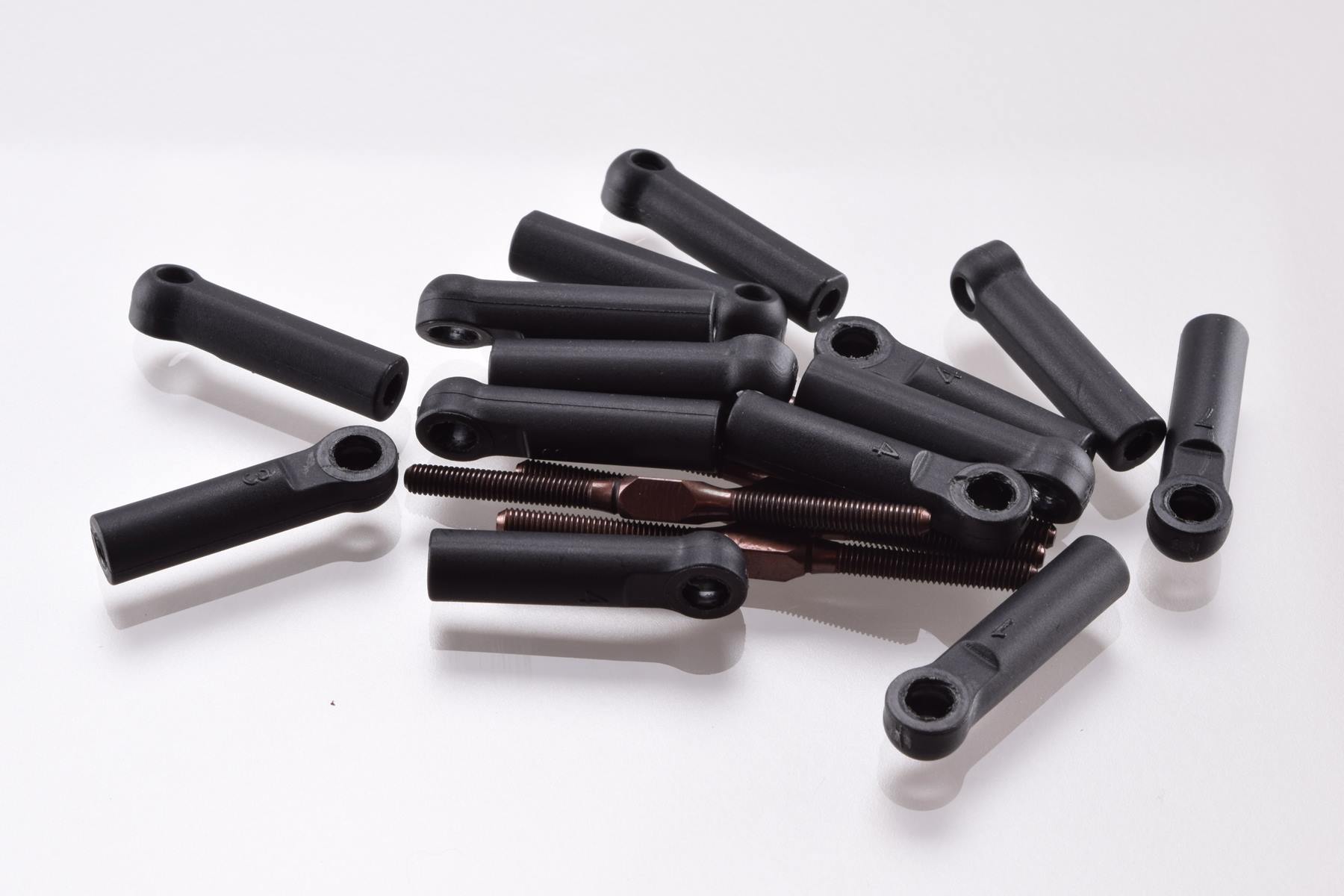 Spring steel turnbuckles as standard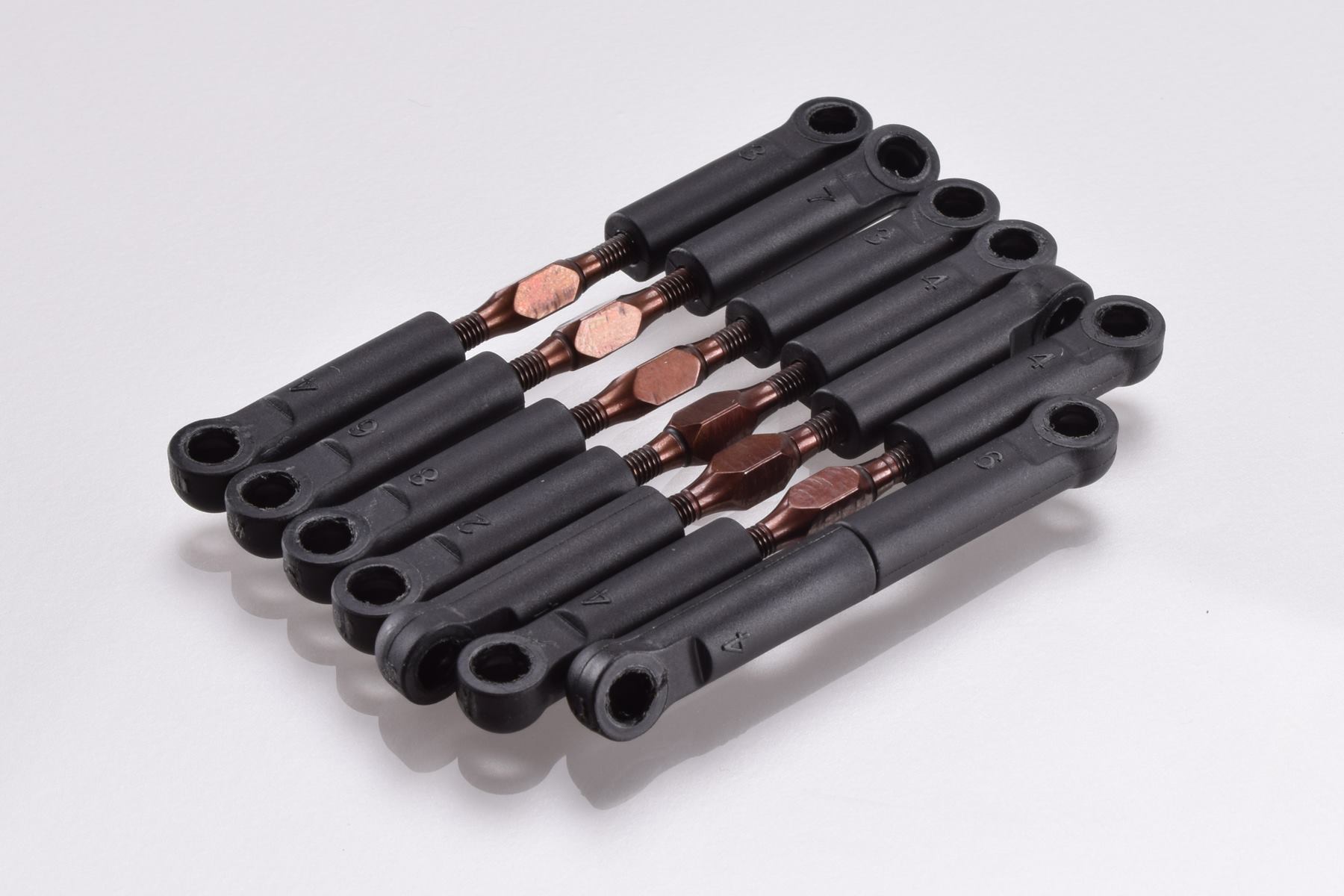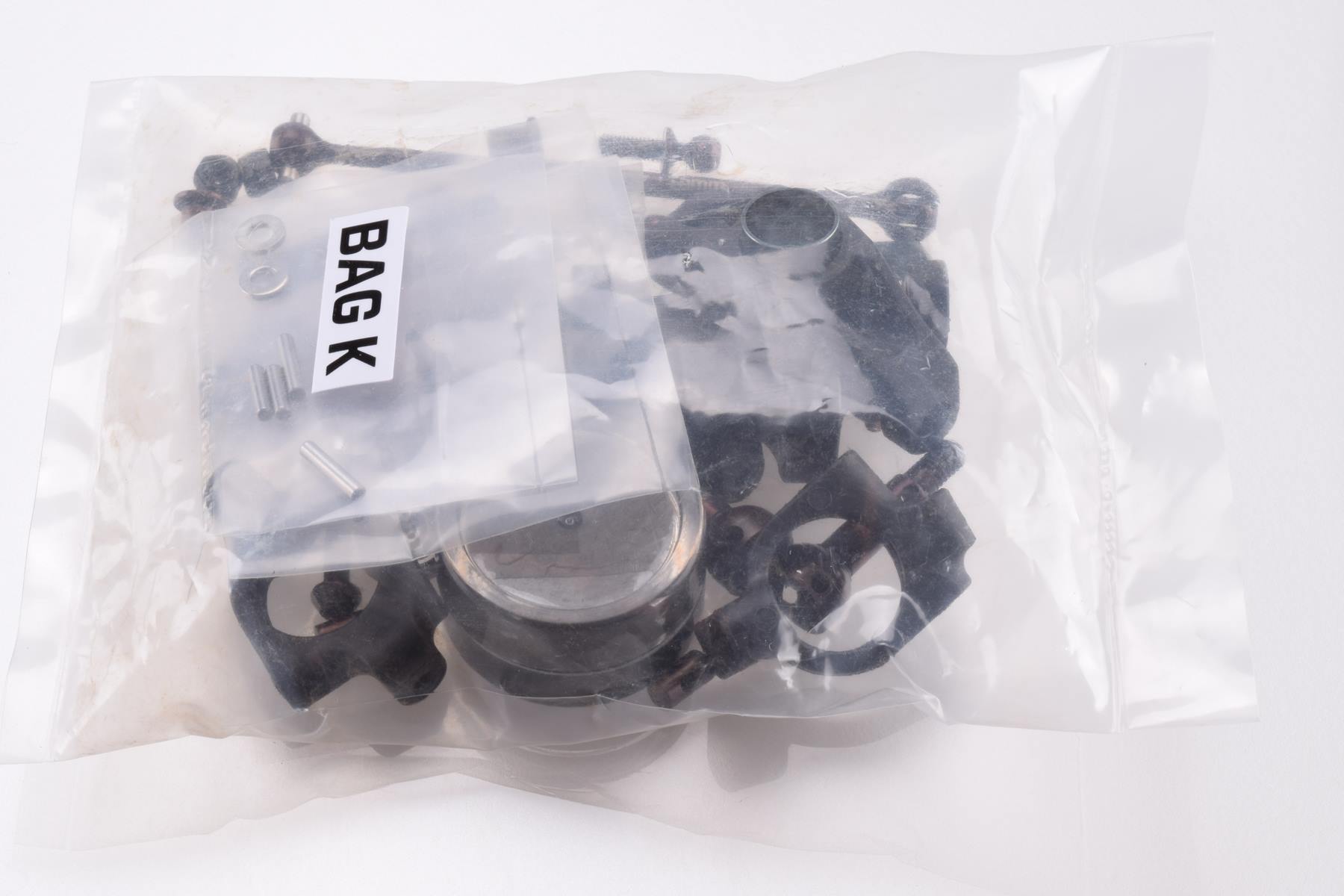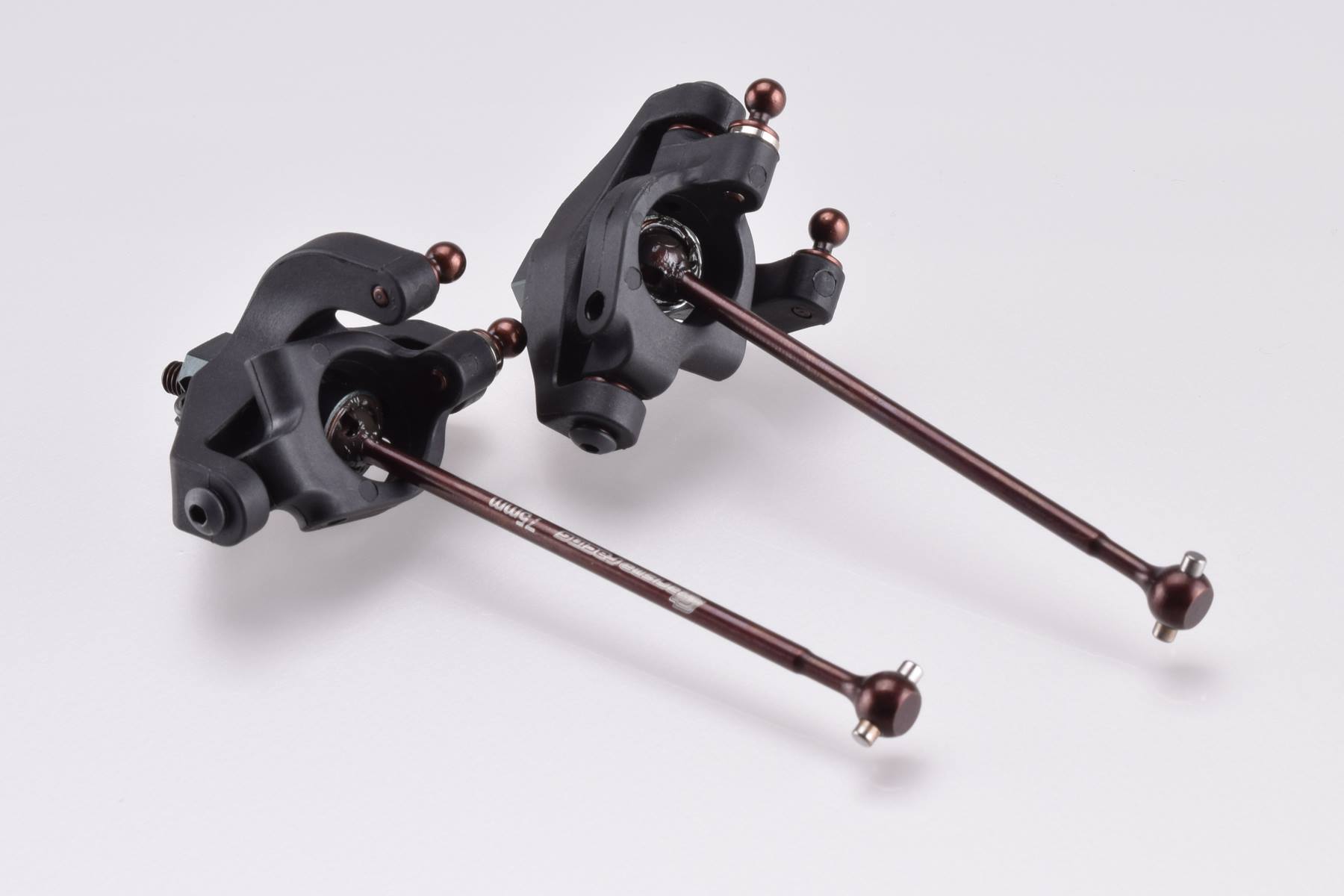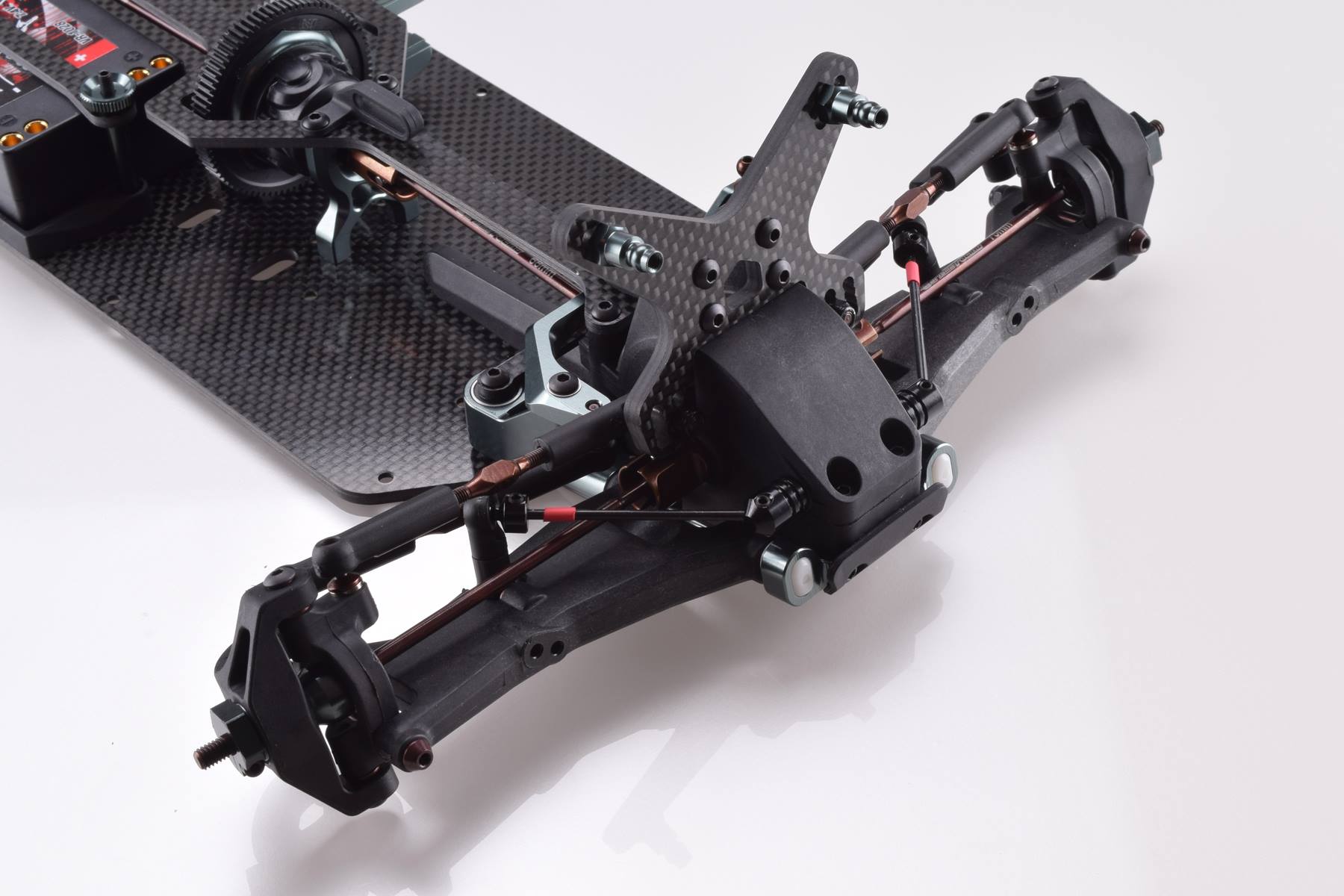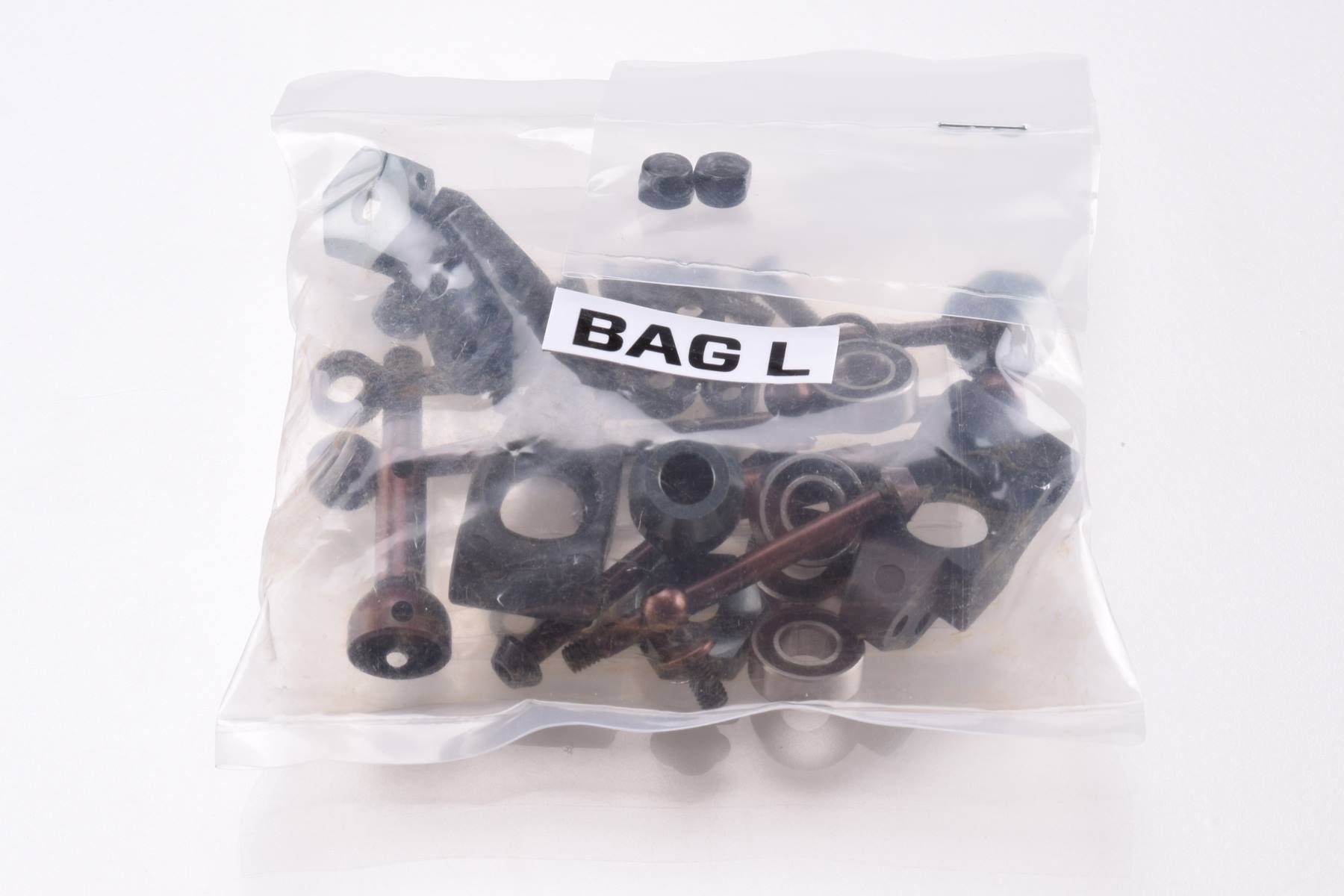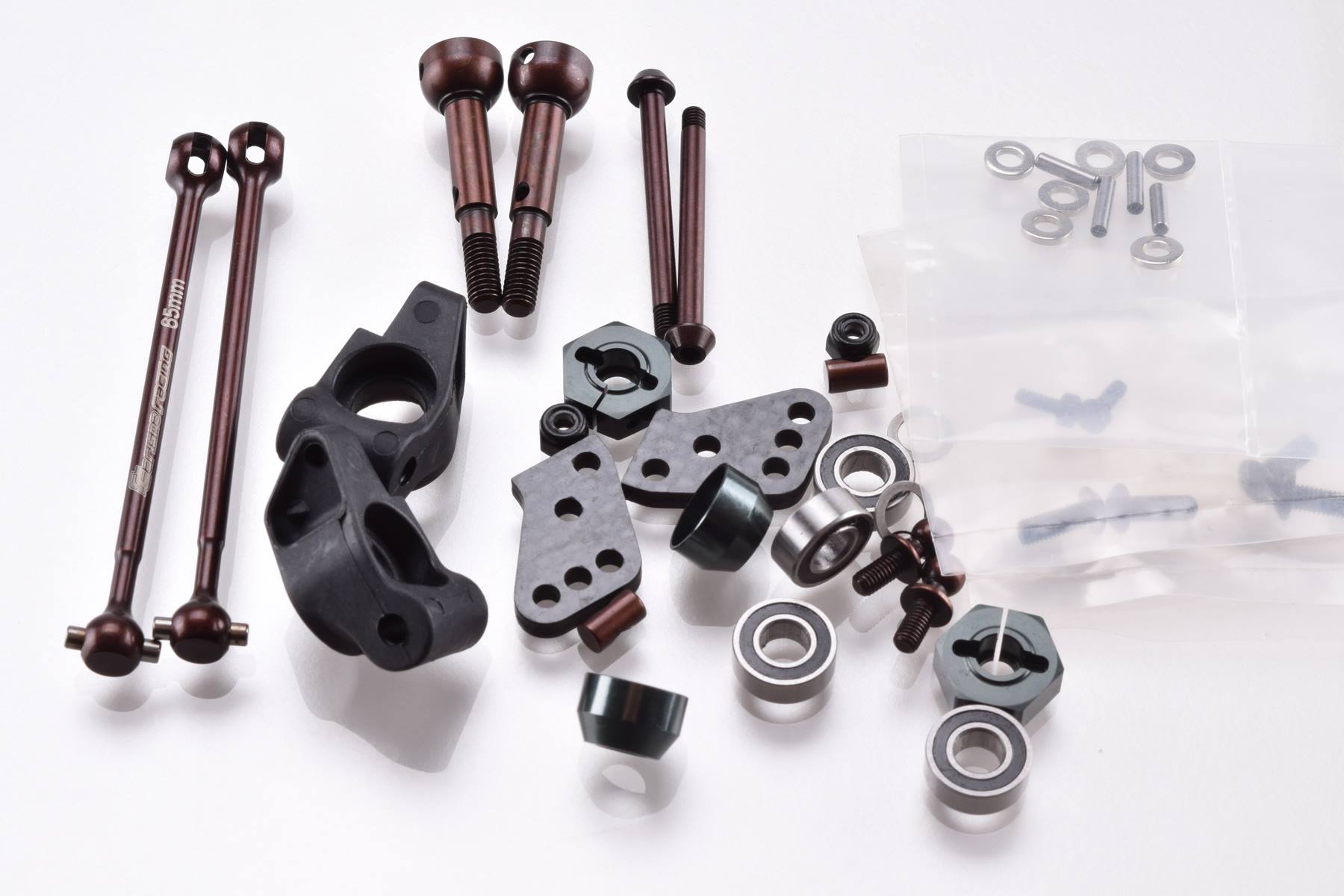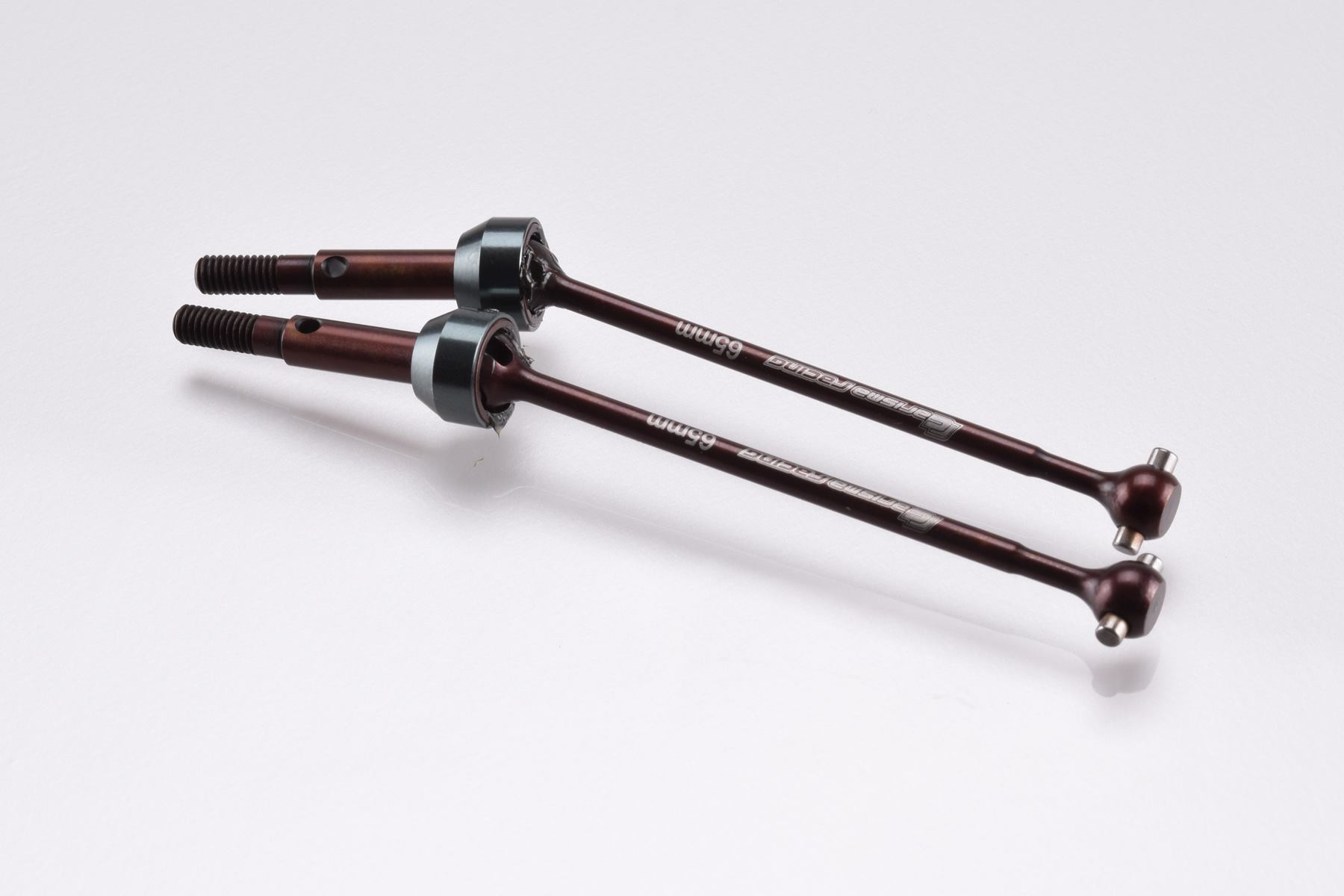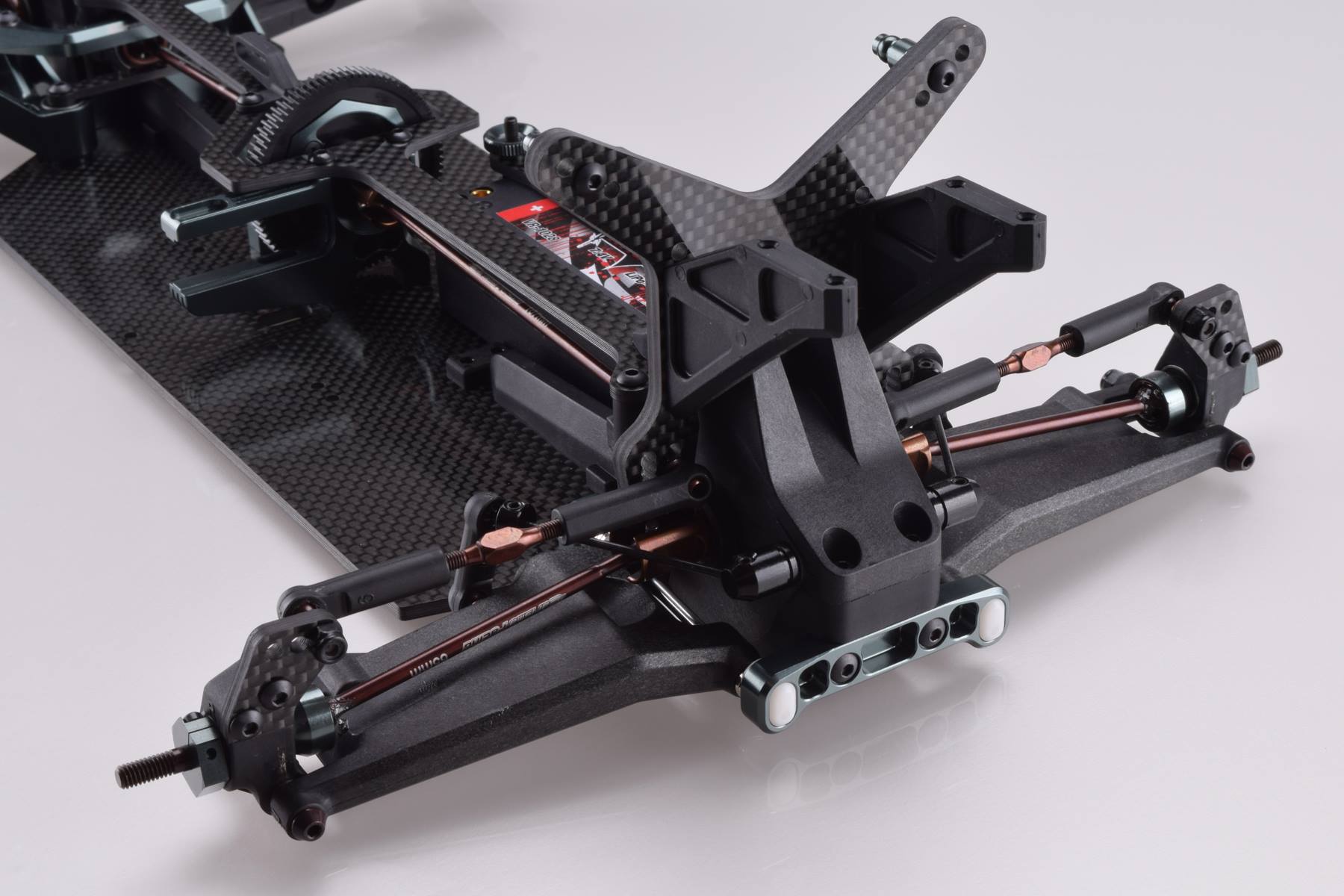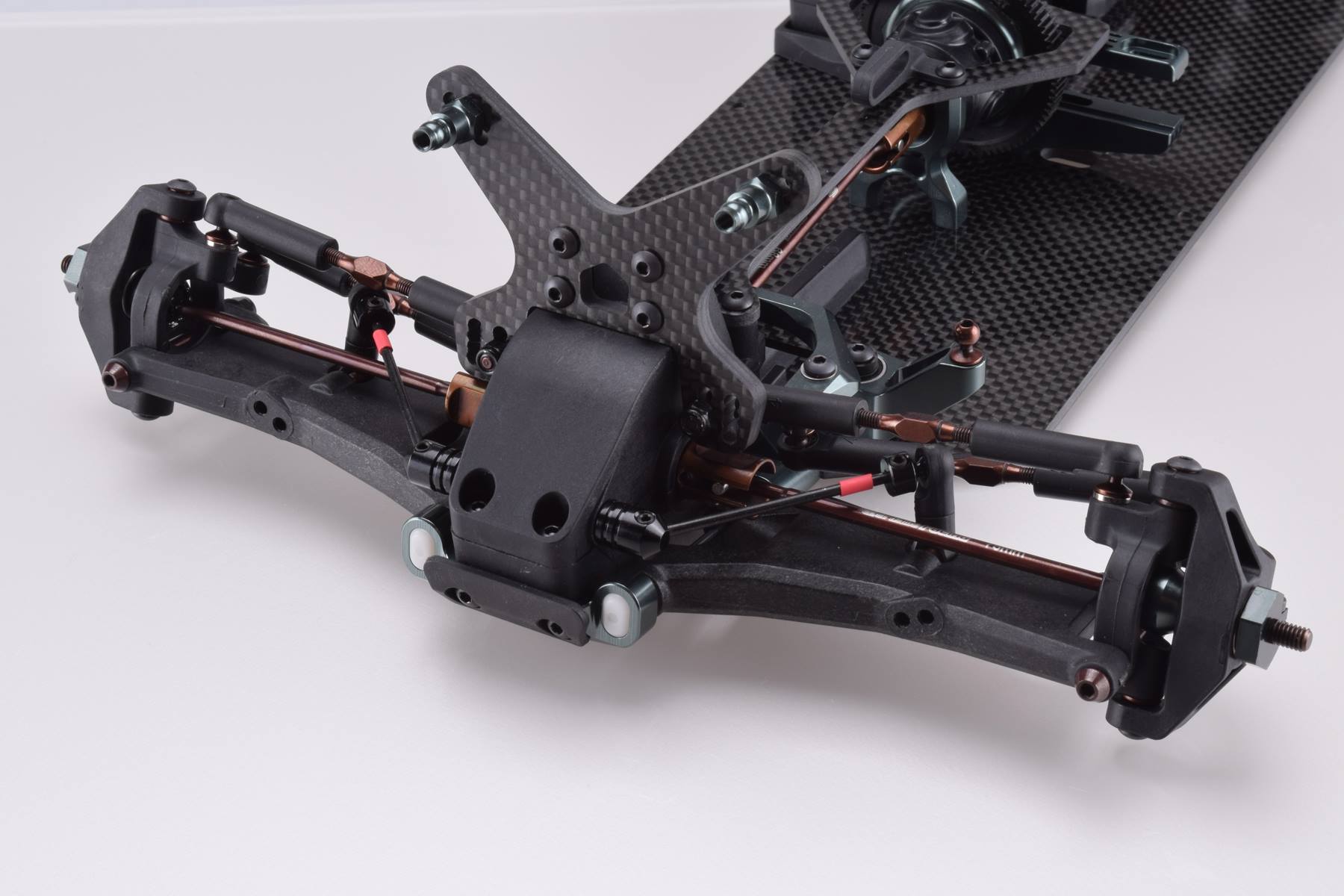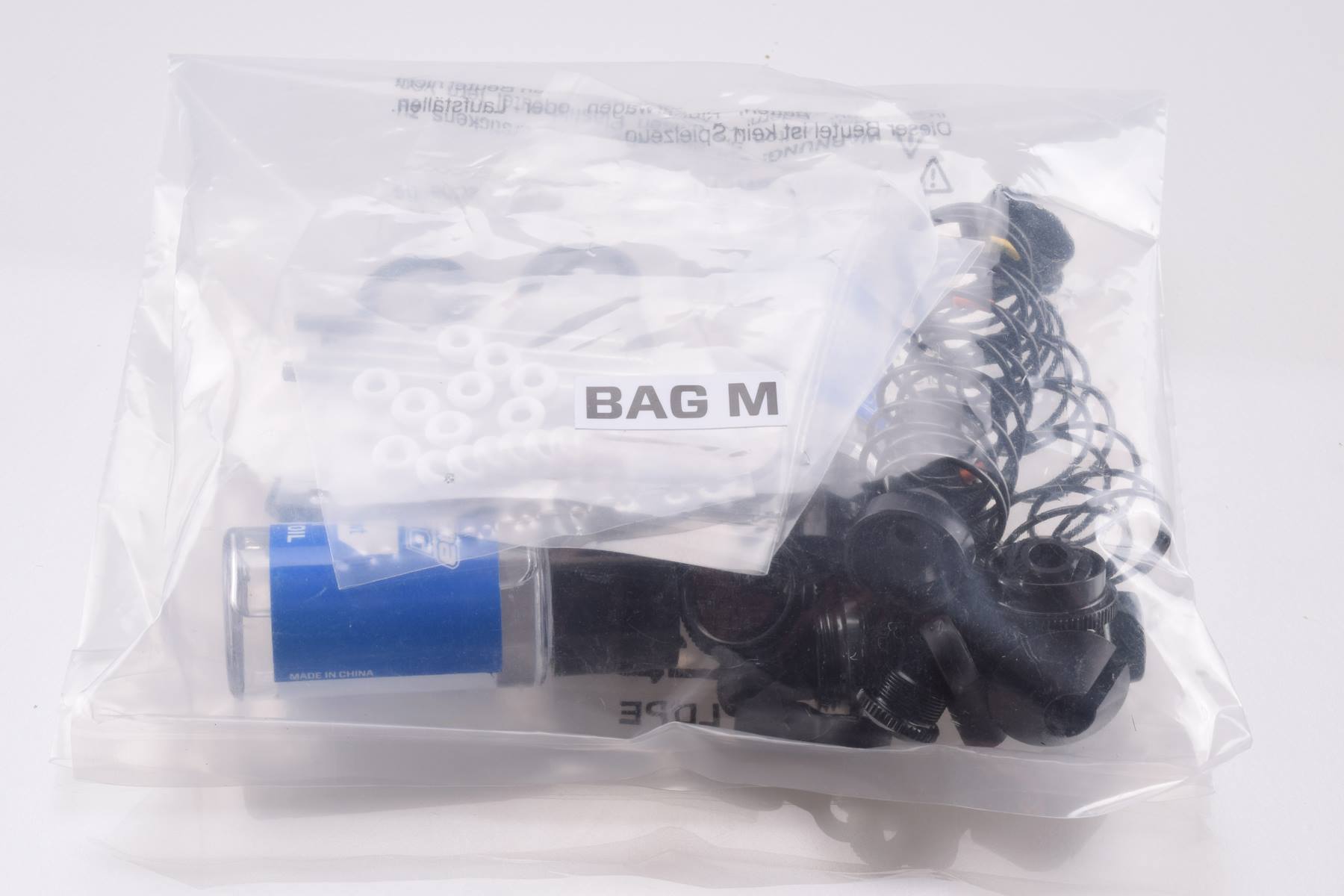 Full aluminium shocks including aluminium spring cups and shock cups.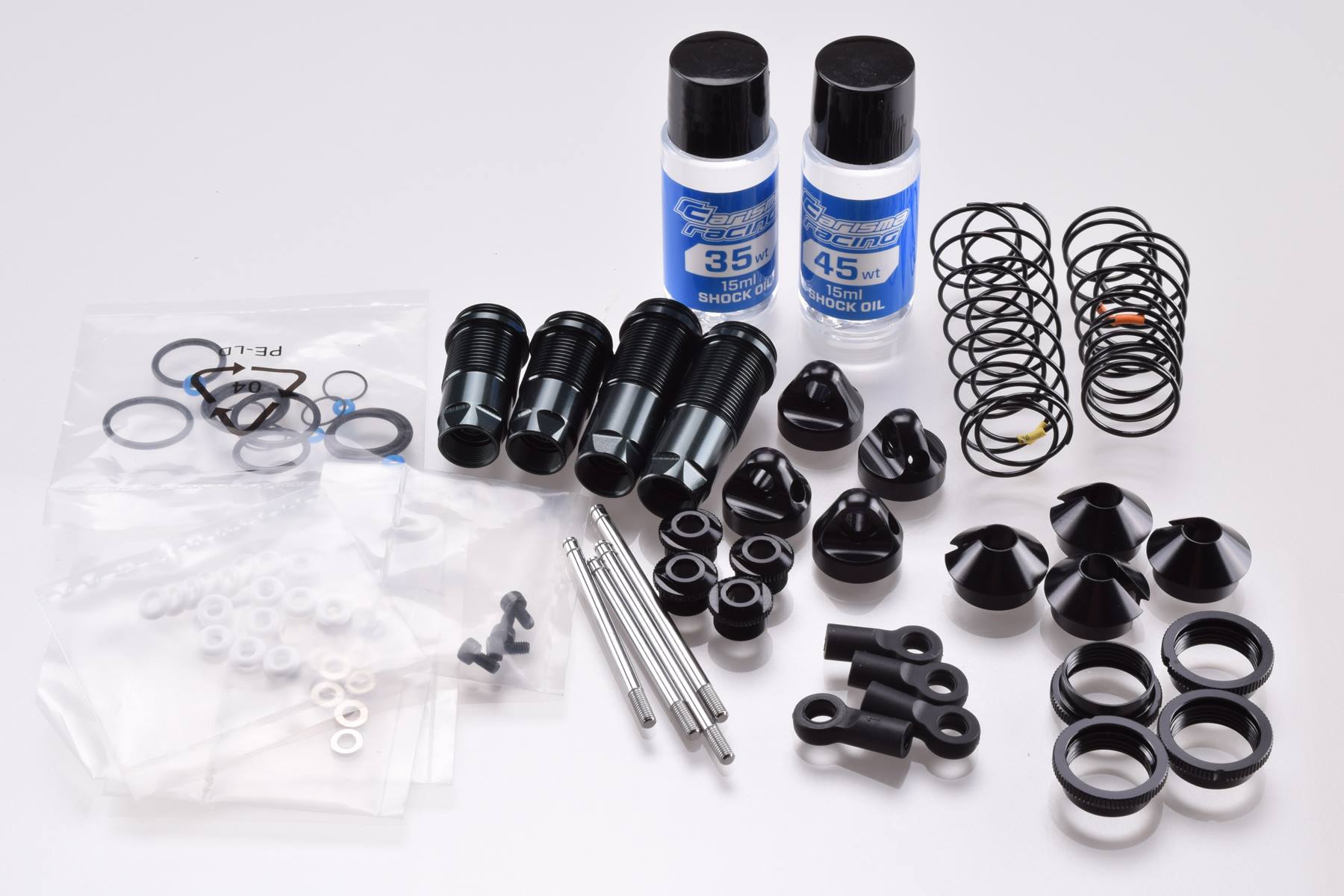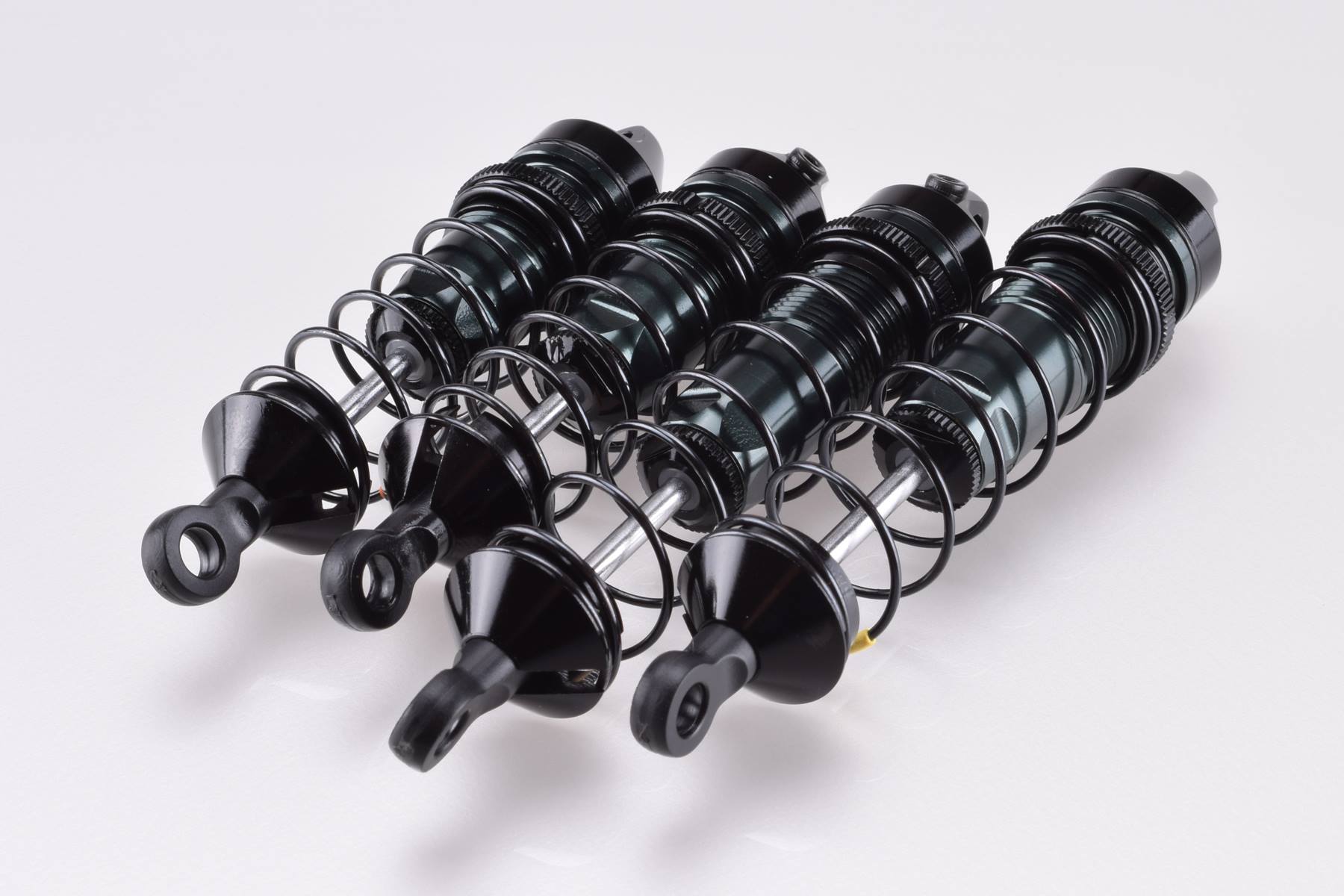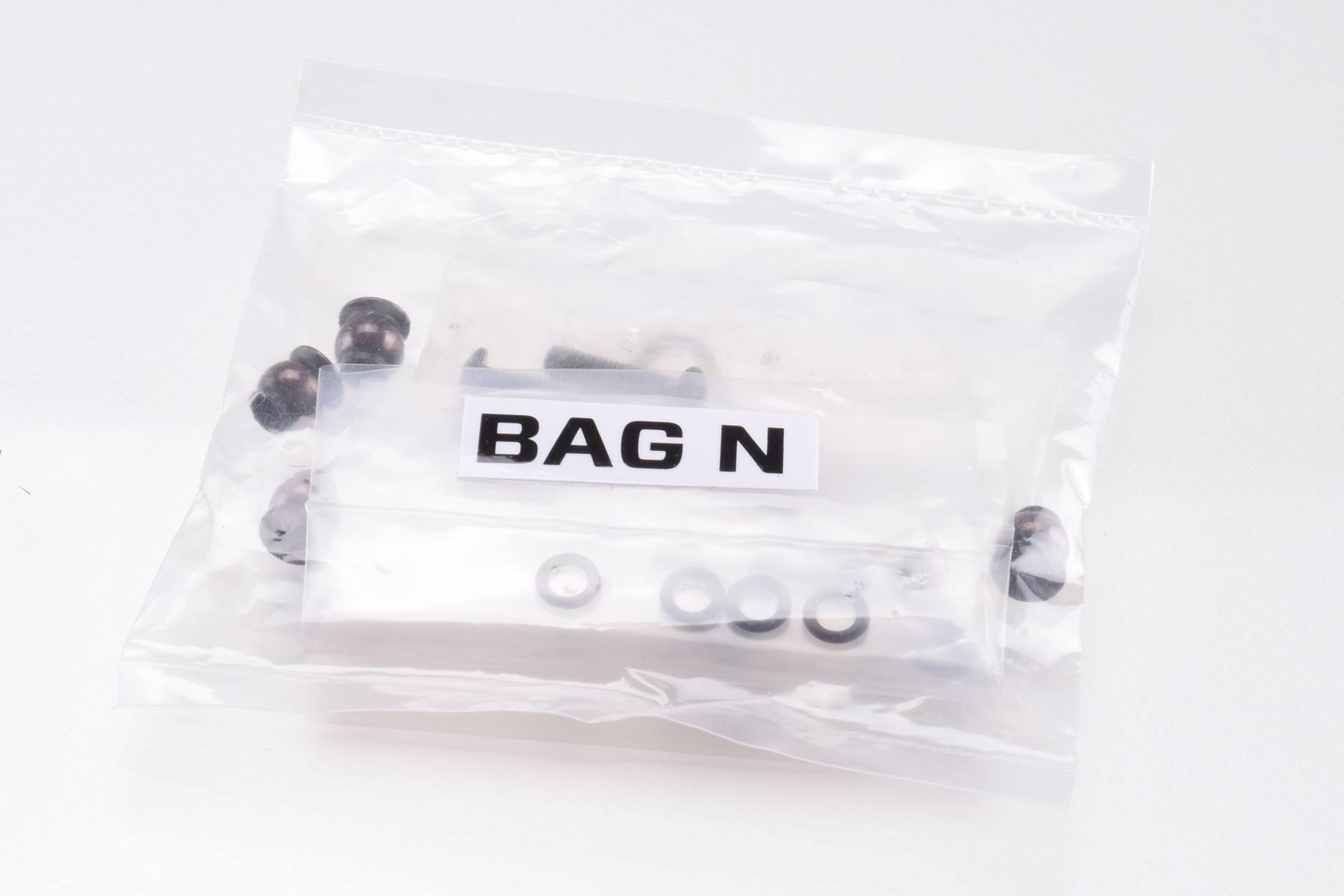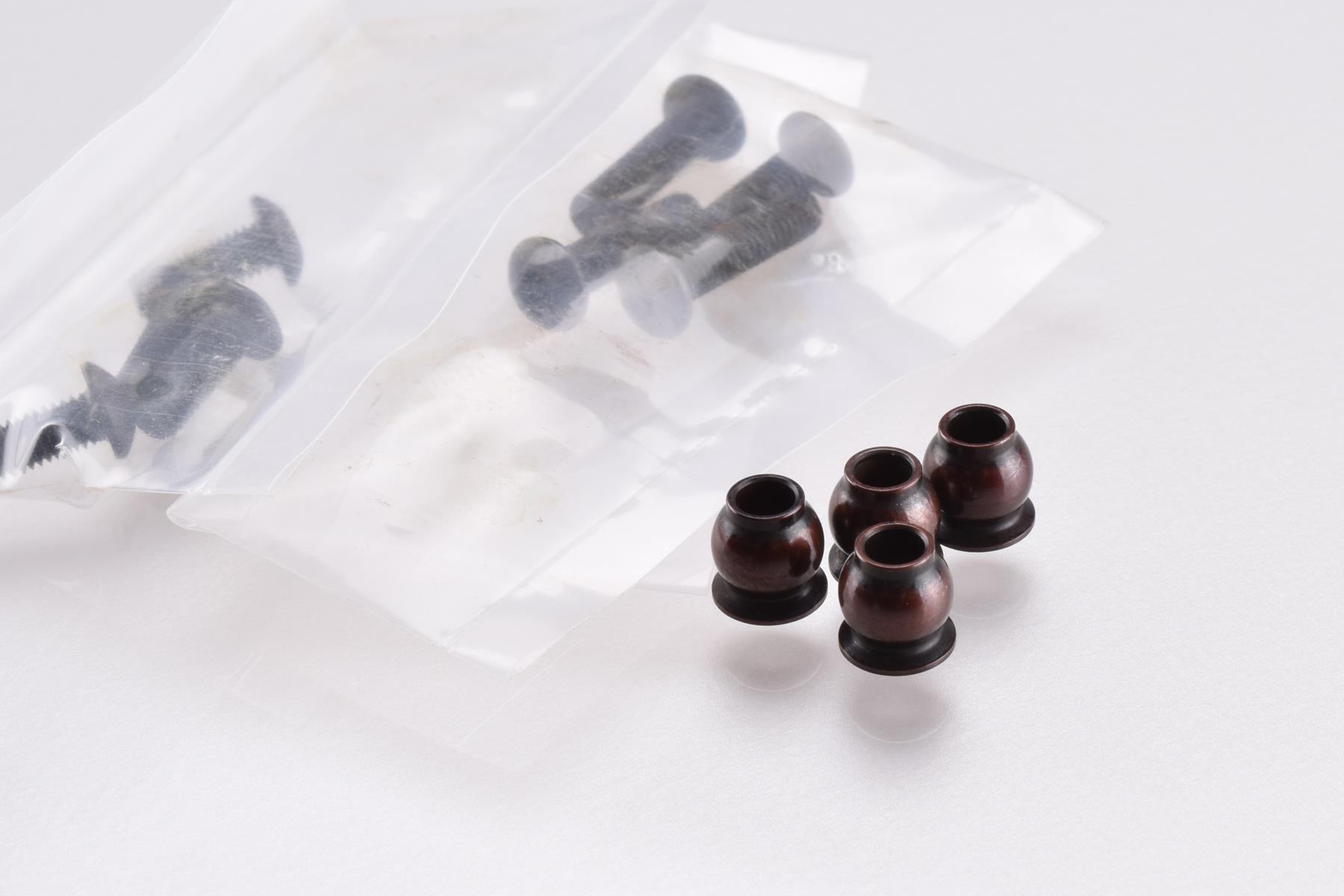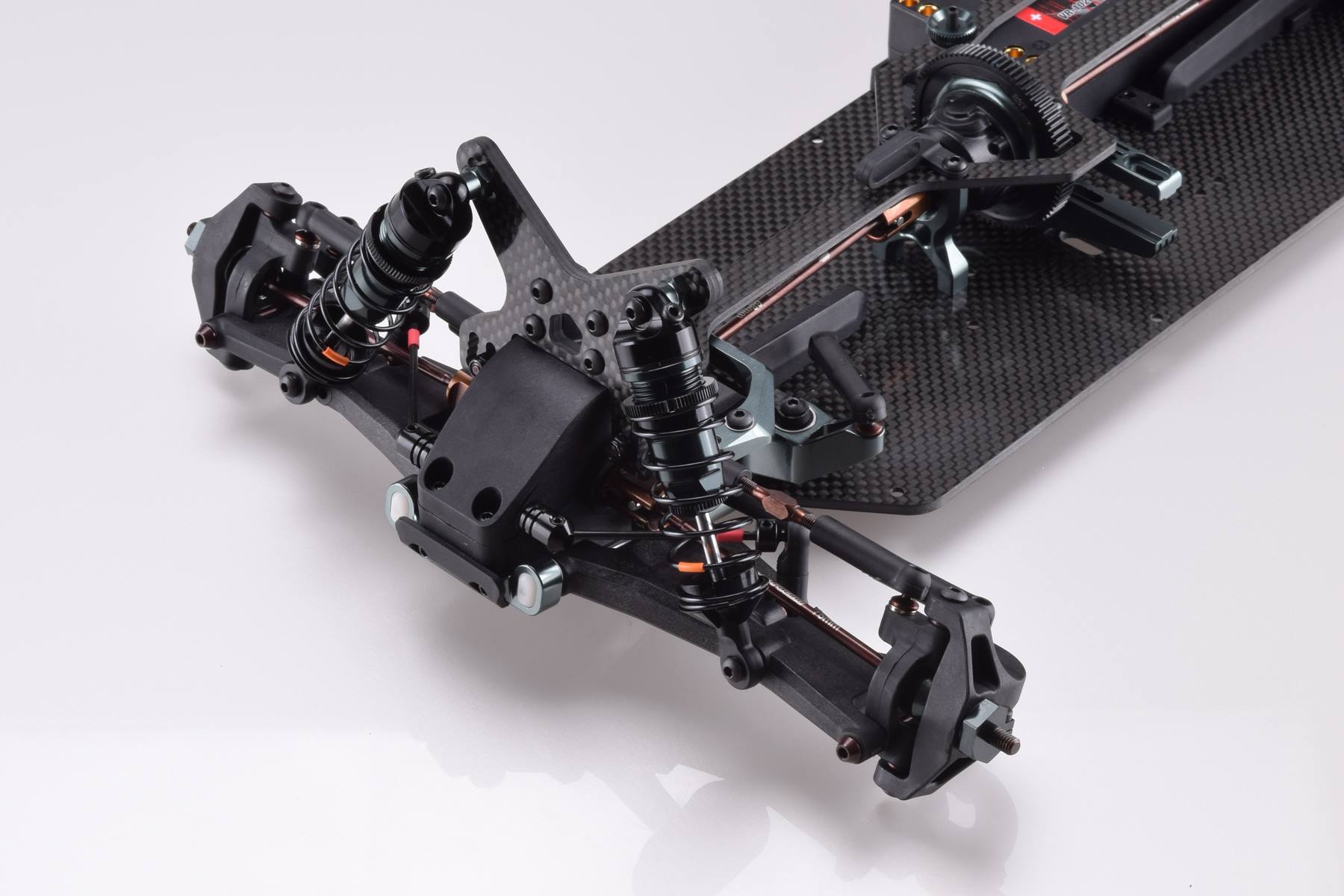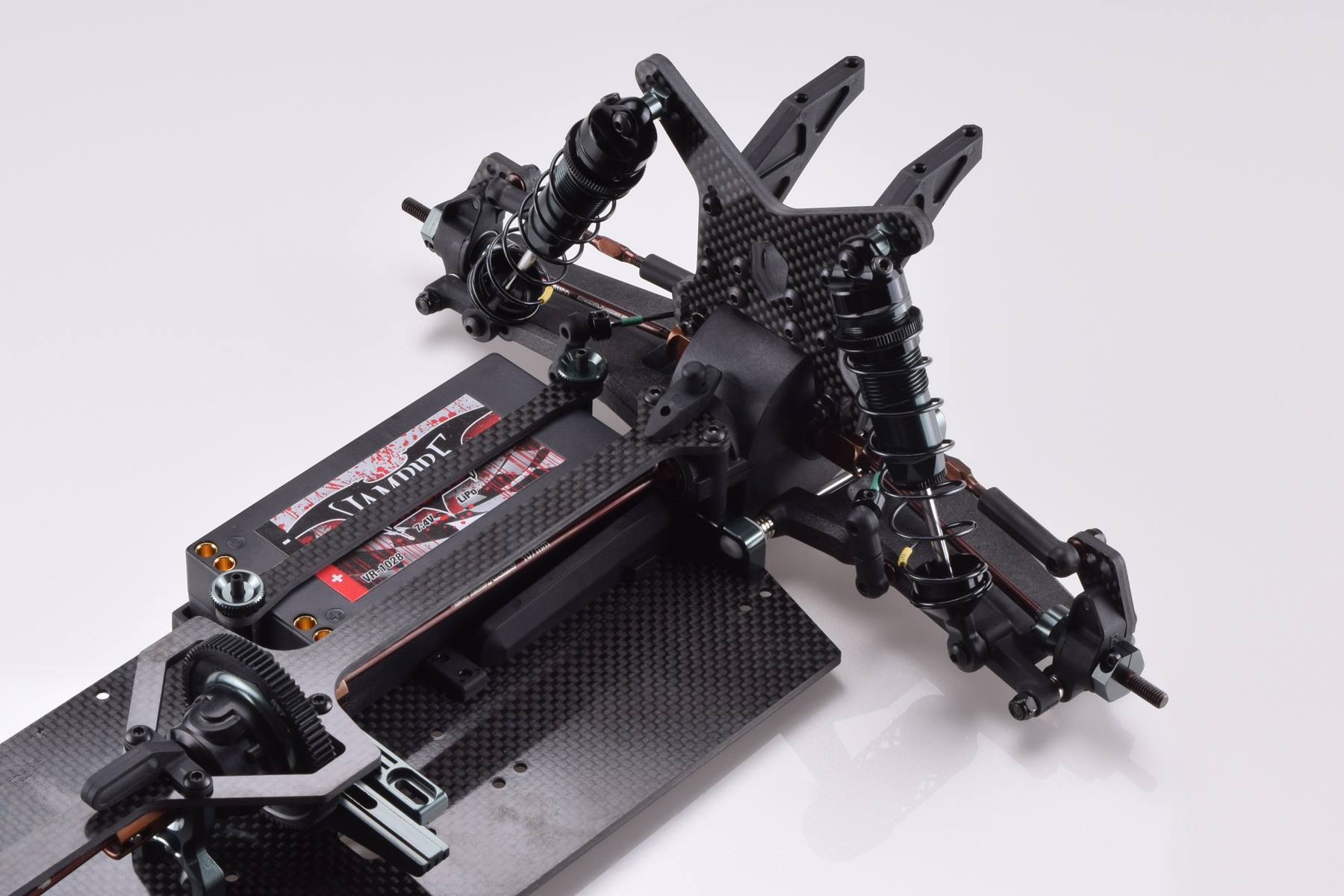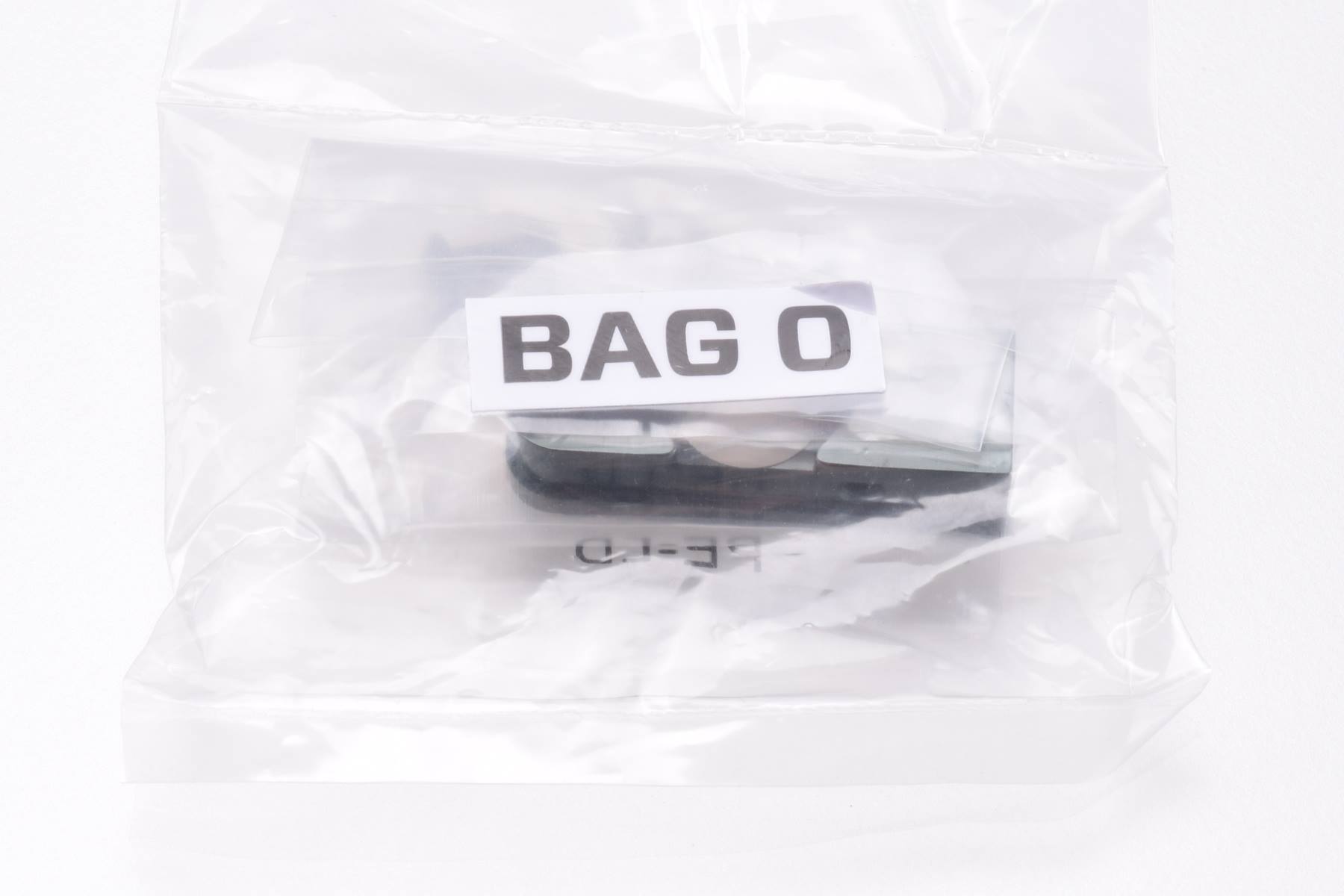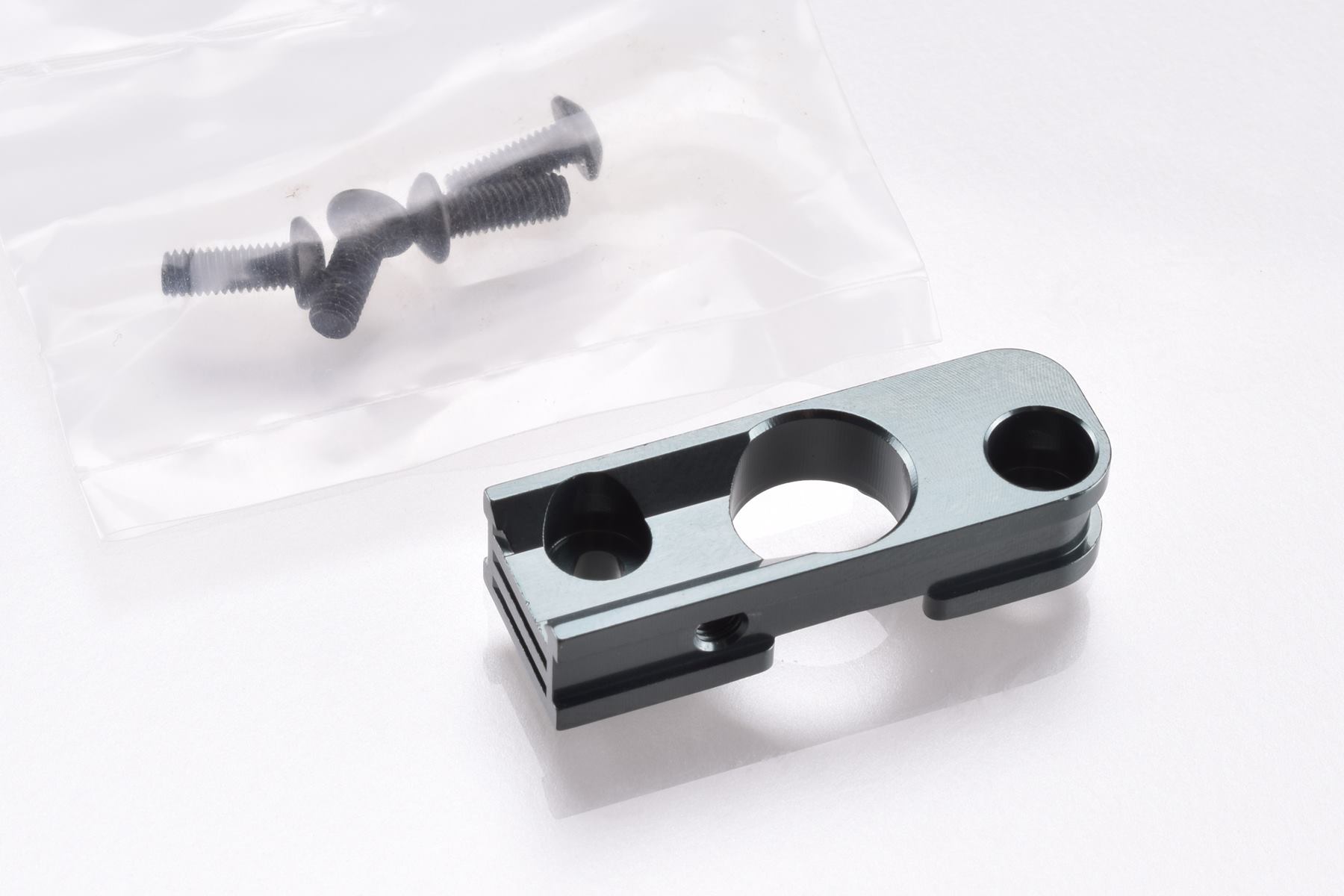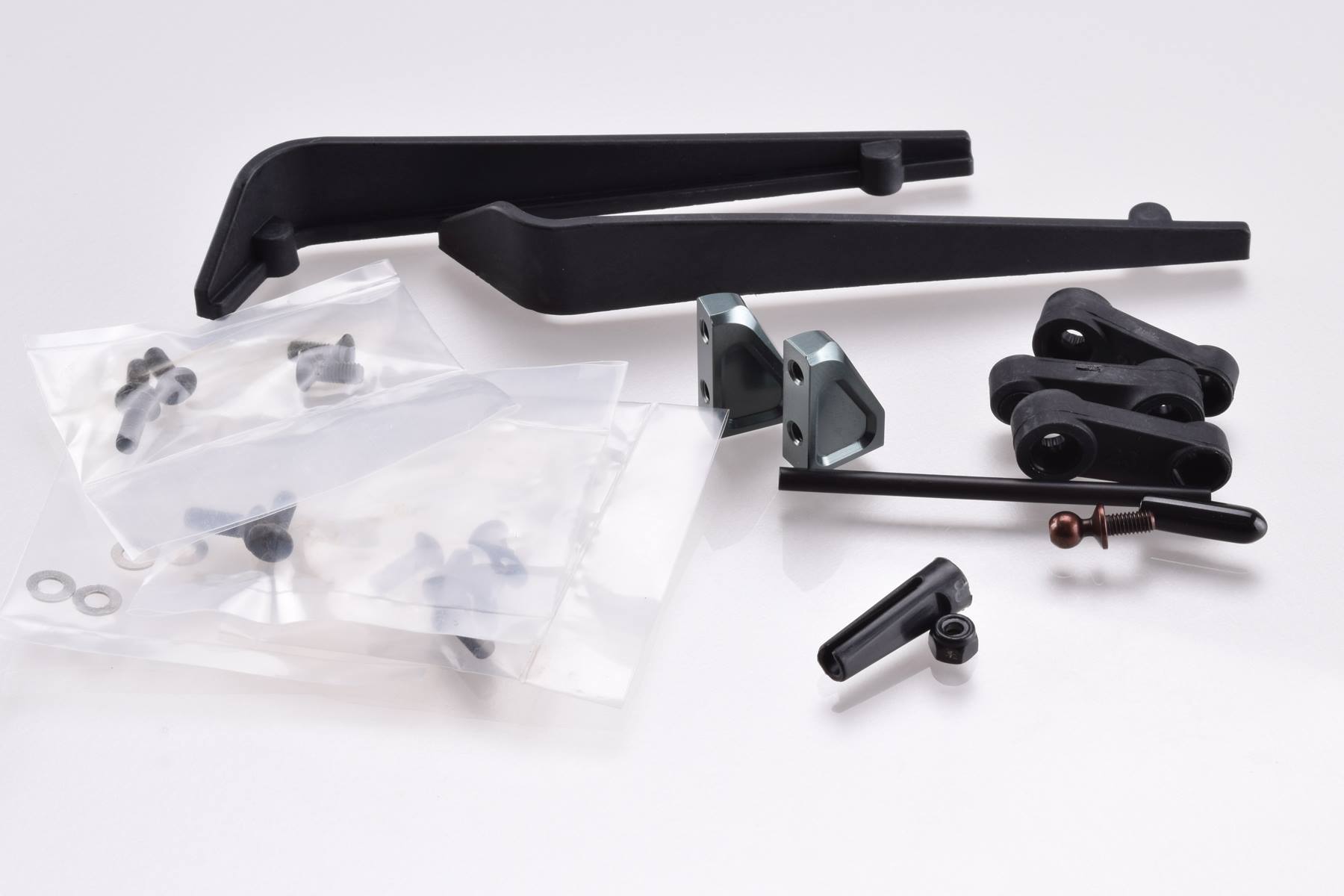 Ultra strong 2.0mm rear wing, which is secured by using 4 screws on the wing mount and inclduing an aluminium spacer to do so.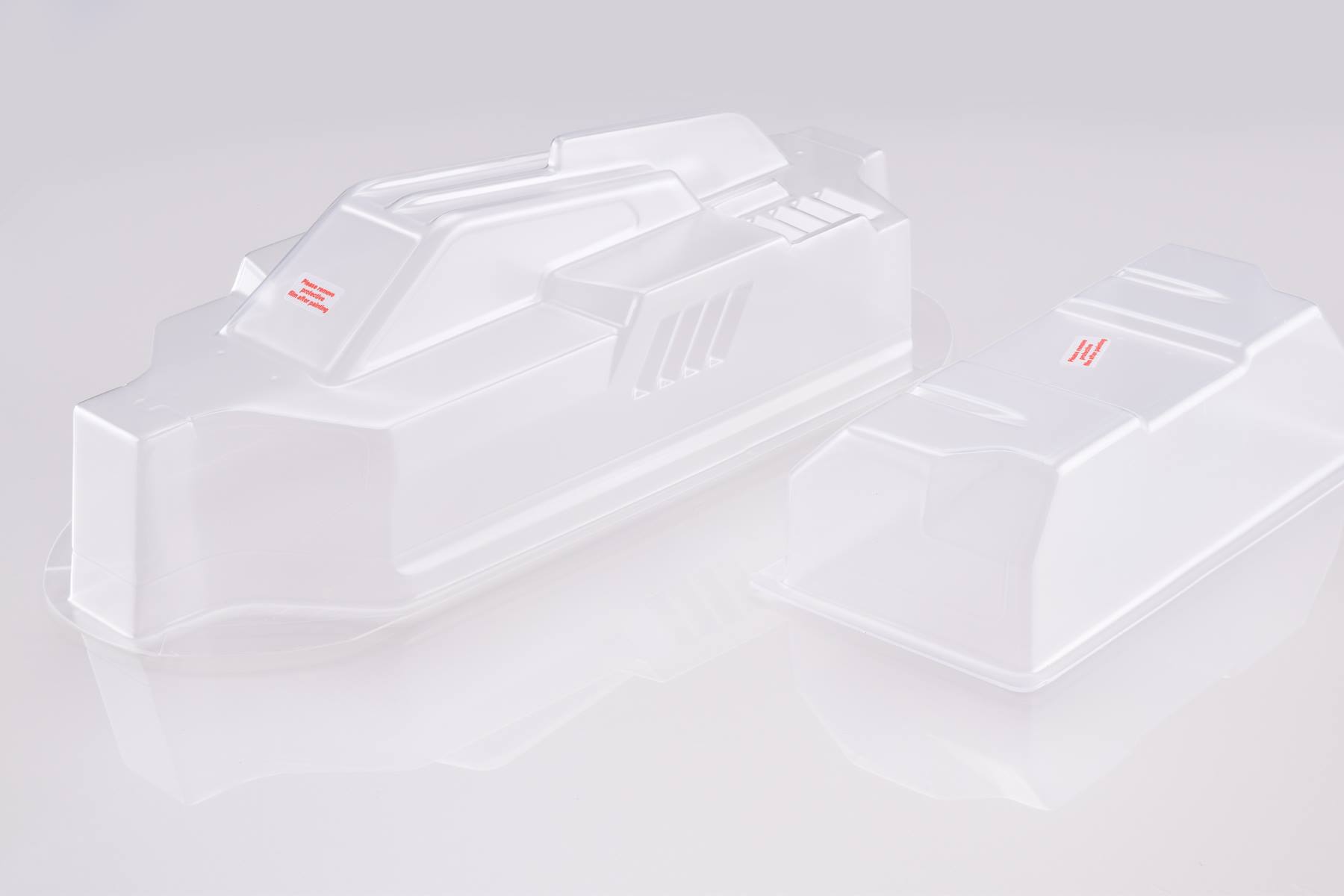 AKA Racing wheels are included.