- VBC Racing Wildfire D06 - Lucas Urbain - ETS - Luxembourg - 06-08.06.2014 -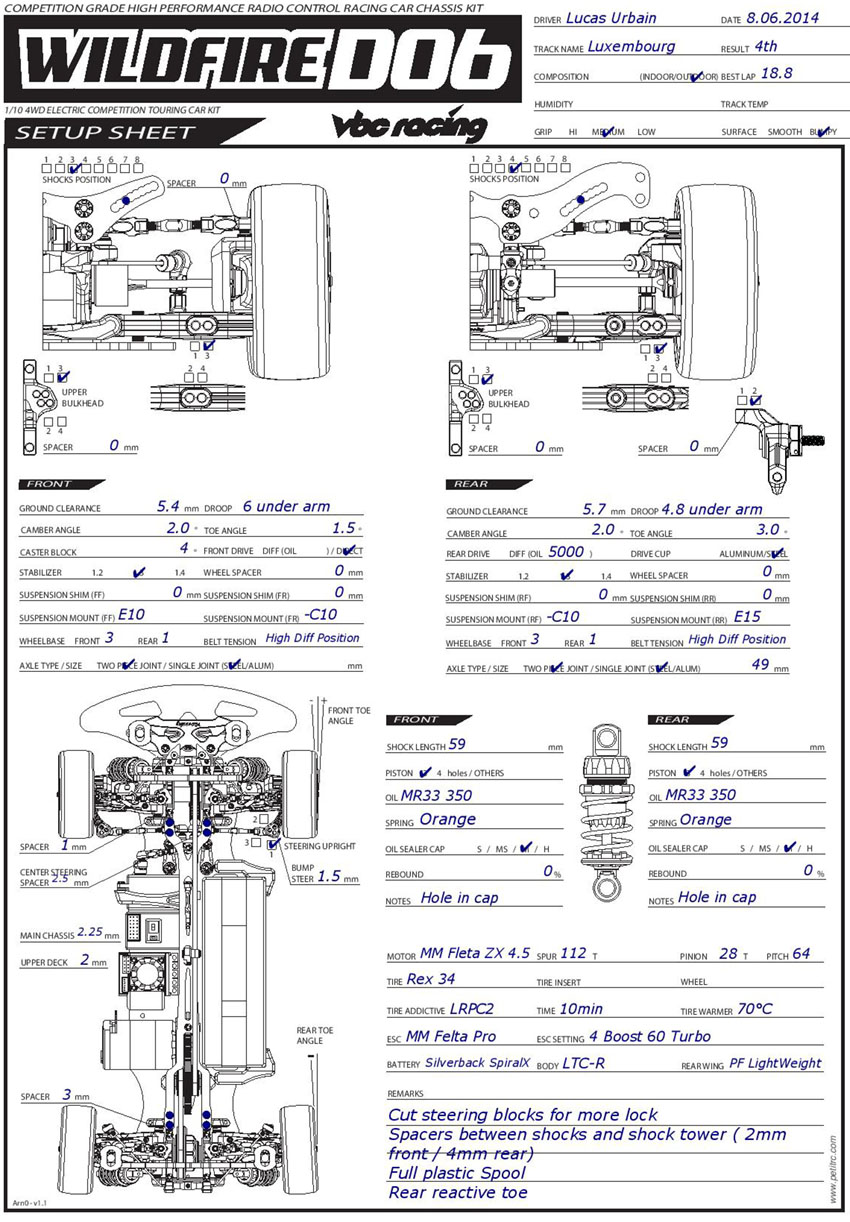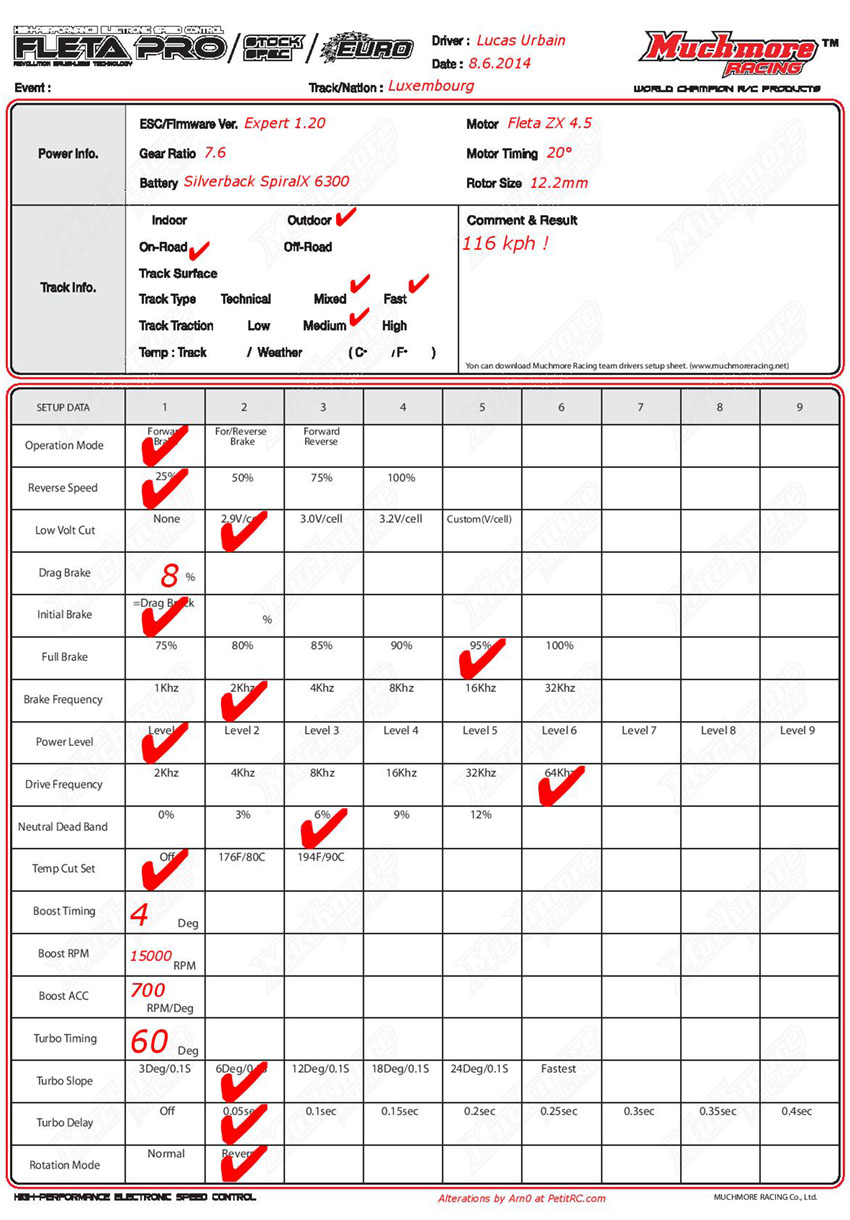 Motor - MuchMore 4.5
ESC - MuchMore
Batteries - Silverback
Tires - Ride (handout)
Radio/Servo - Sanwa/Futaba
Bodyshell - Protoform LTC-R

Remarks - Very fast on what is to consider his home track, the French VBC driver is running an example of the DO6 that sports numerous development parts that he is not allowed to elaborate on. He is using a rear end that features an active toe-in system similar to the one presented during the week by Serpent, and Lucas said it has proved to be faster than the normal rear end since the first run. He is also using narrower front blocks as on this track he is looking for the maximum amount of steering possible.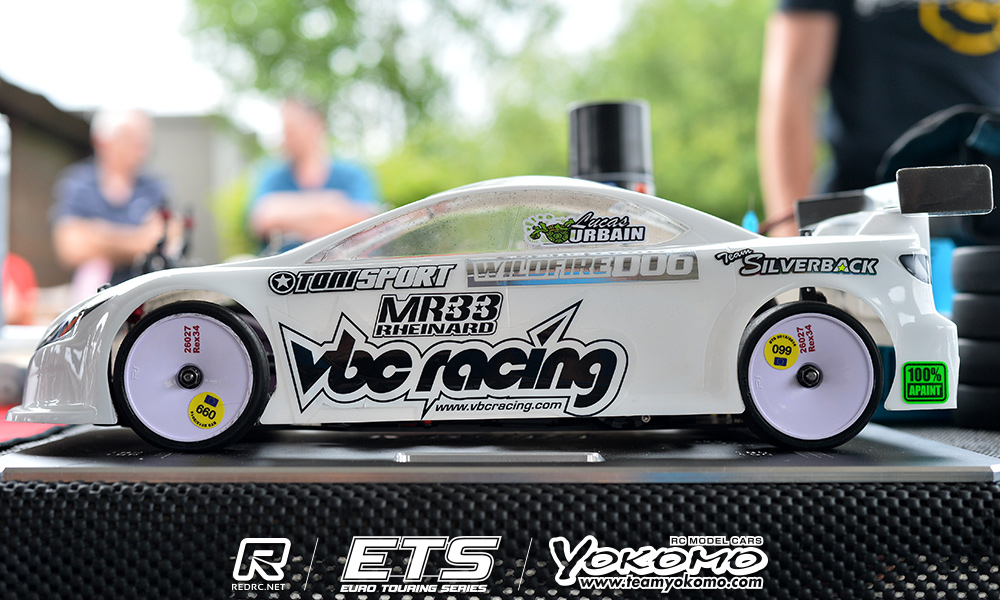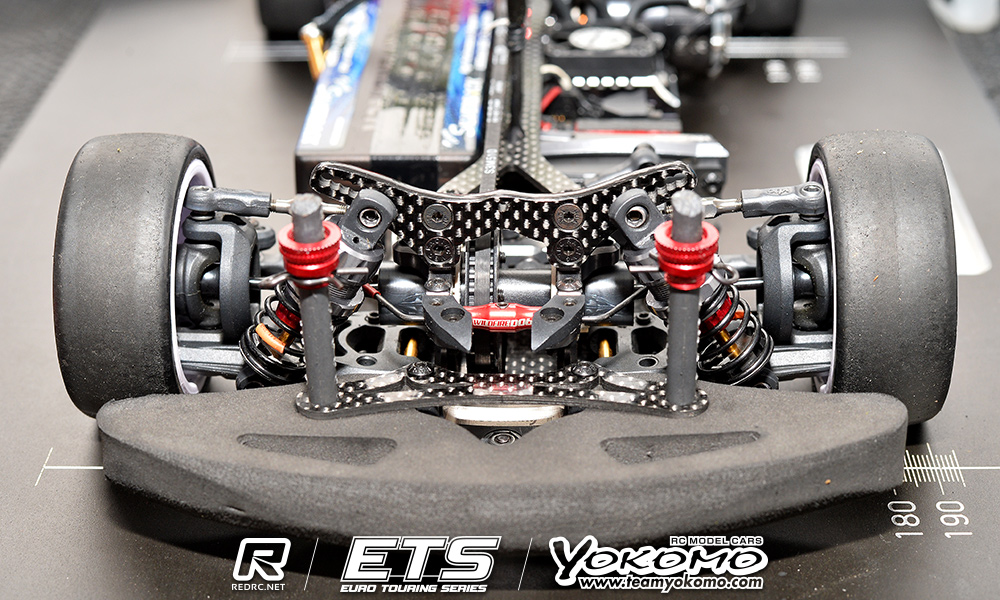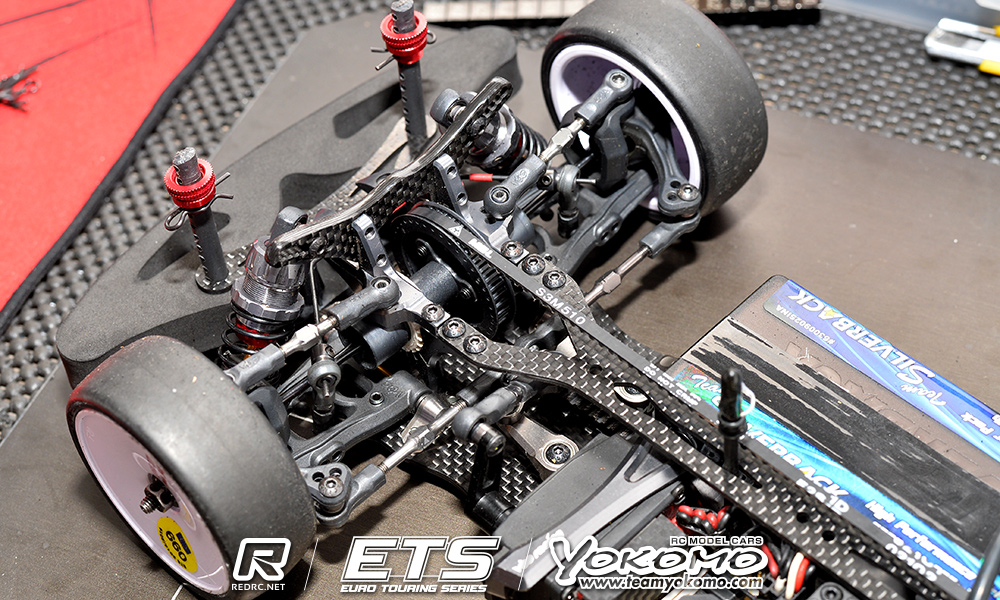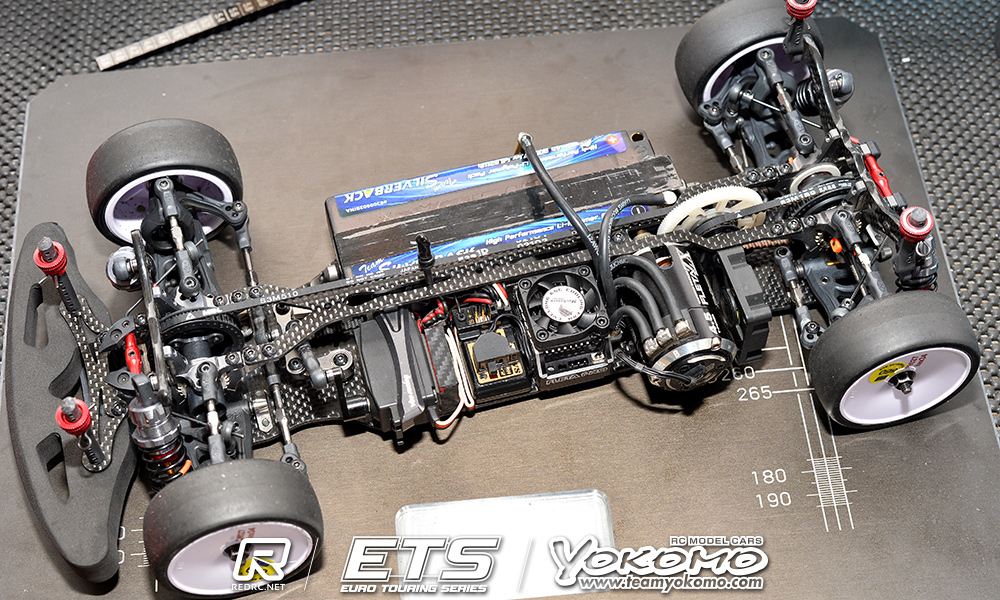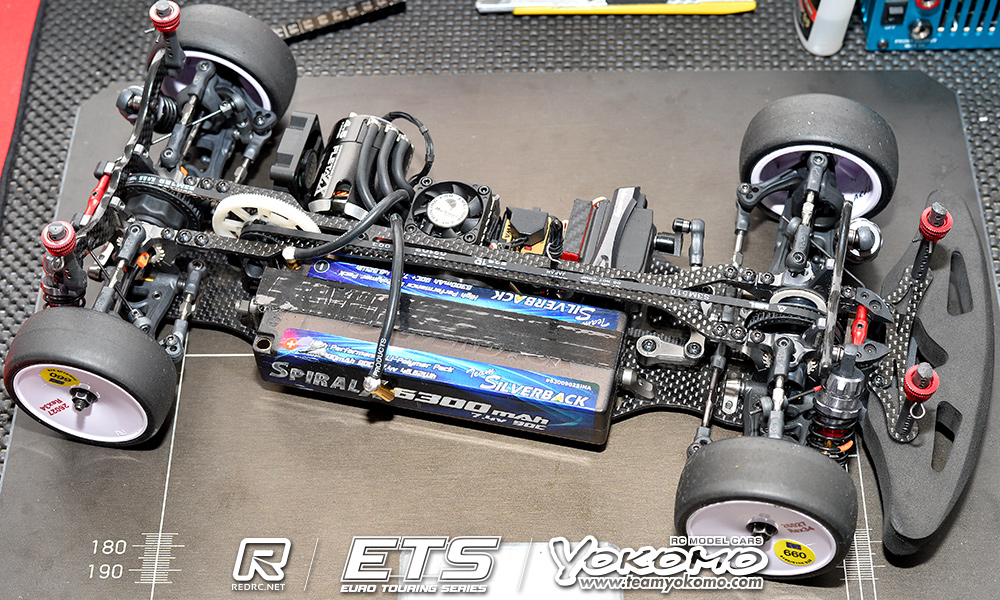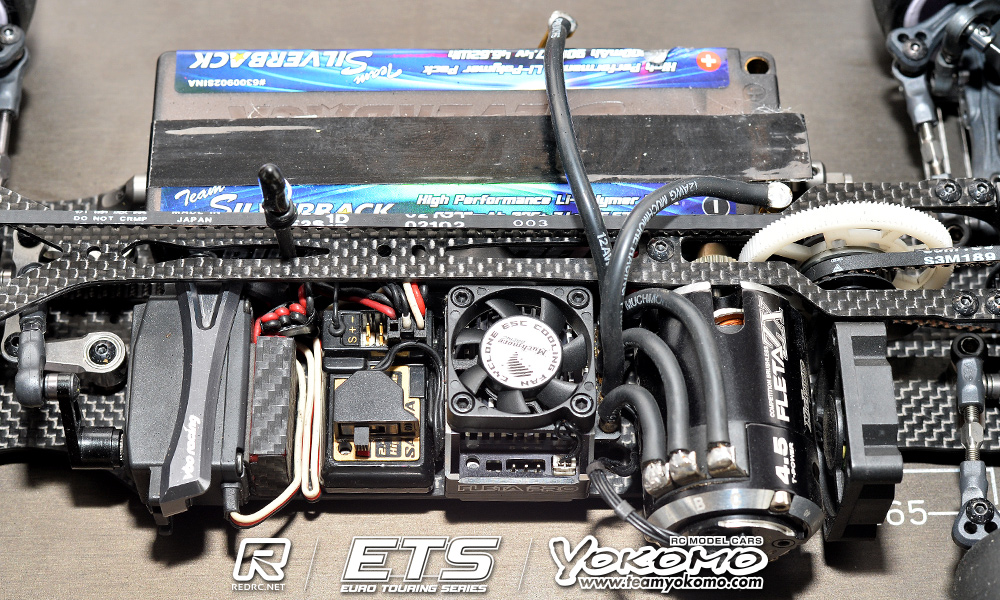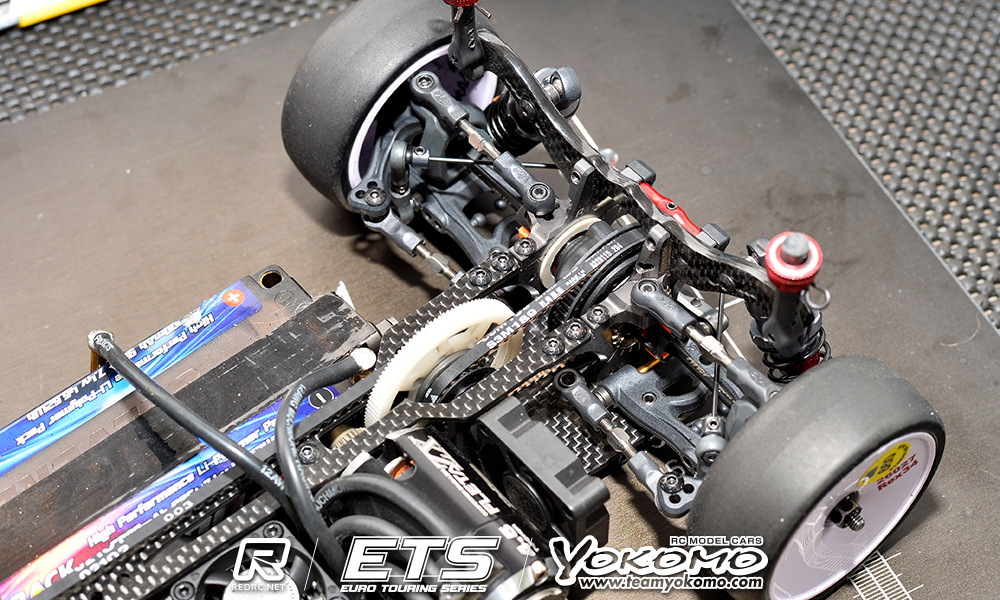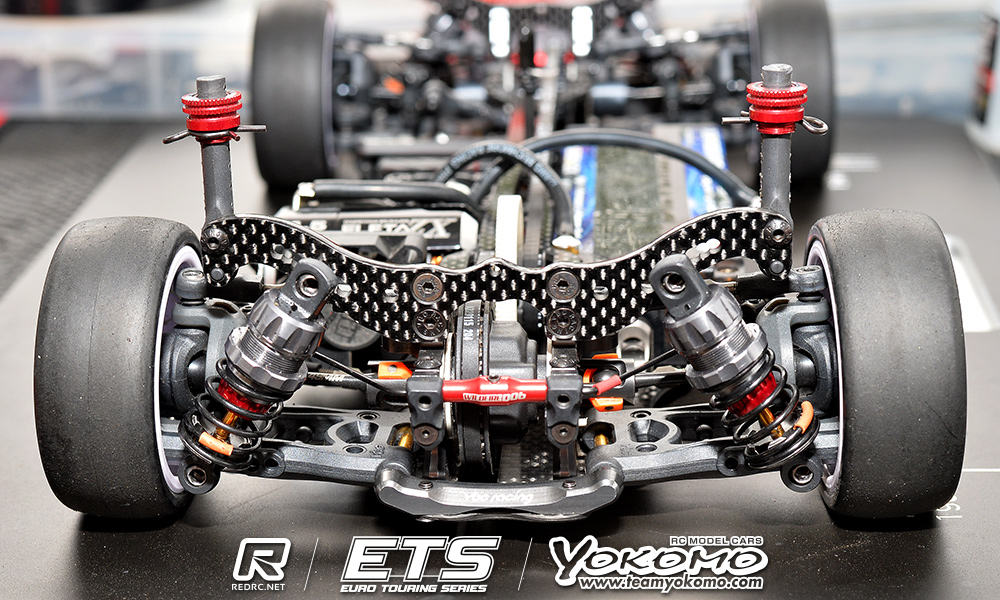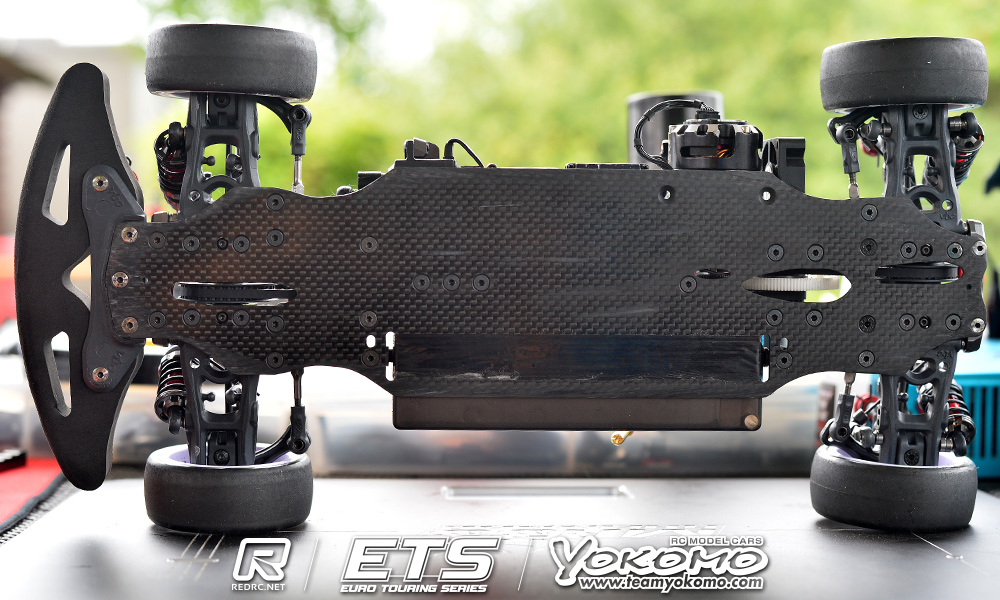 Source: