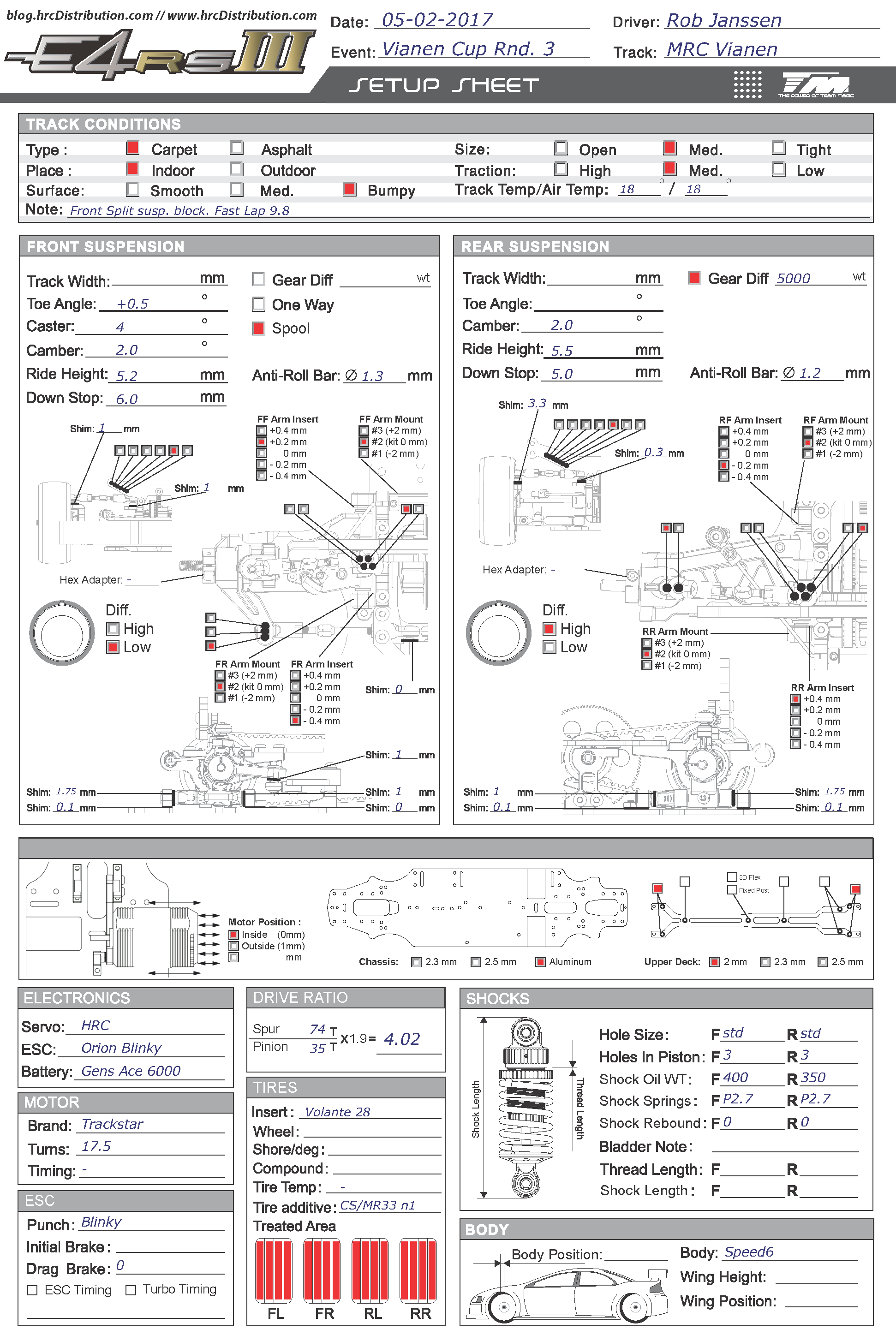 The first run of qualification was in fact a practice run as nobody had the chance to do some laps before. For me, a practice run would be nice as now I found out in Q1 I was driving with a wrong gear ratio. I was driving with 4.50 instead of the 4.00 which is allowed. Duo to lack of speed i was not able to drive a TQ run.

Lucky enough for me Q2 run was a lot better with some more top speed. This run was almost without mistakes and good enough for a safe TQ.

Ronald Arts on second and Michel Peterse (local driver) on third. Robert Krens, normally my biggest competitor here, started from 4th spot.

All three finals were pretty easy for me as from TQ I had a good start in all finals and behind me everybody was busy battling which costed them a lot of time.

I made some small adjustments on shock oil at the rear and on the camberlinks both front and rear compared to last time. This because last time I felt the car was lifting a rear wheel sometimes and it felt like it would rollover soon. I tried to make some improvements to prevent this from happening. The car was really easy and quick at the same time.


Letís hope it is fast enough for ETS in a few weeks !