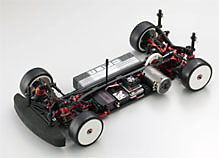 Narrowed front and rear chassis design optimizes twist flexibility. Dynamic flex results in improved mechanical grip.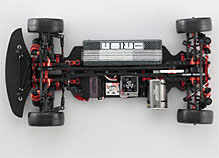 Upper deck design matches the movement of the main chassis to support flexibility along the entire chassis.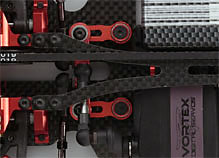 Shape and position of steering knuckle and wiper produce optimal ackerman steering. Realizes linear steering response feel.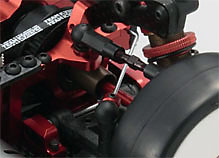 Aluminum spool joint cup in front dramatically improves durability. This could provide the edge in a tight race.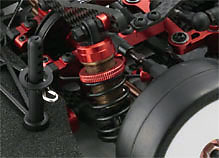 Double joint of front universal swing shaft dramatically reduces power loss when steering.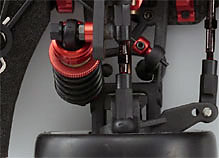 Longer suspension arms optimize roll center to maximize grip strength.