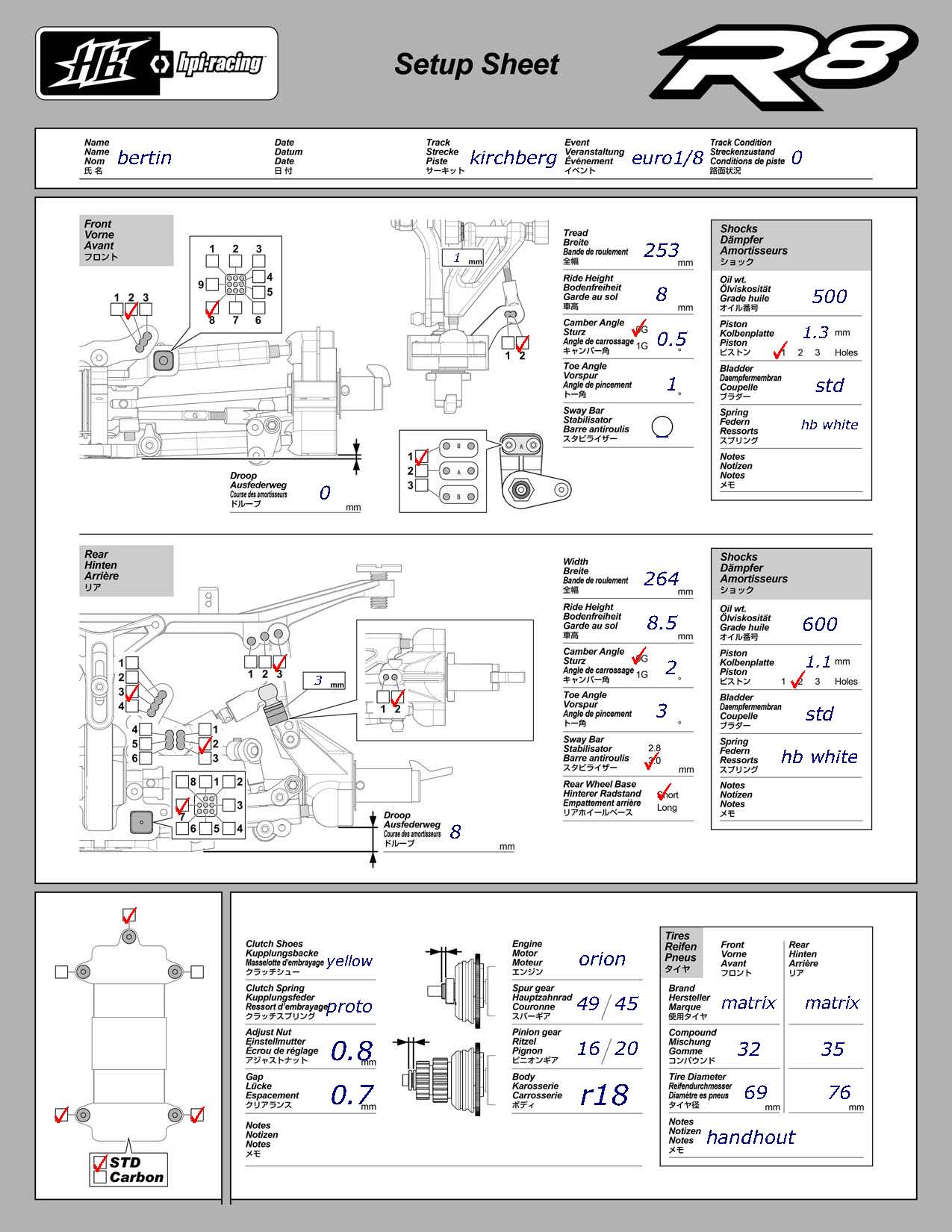 Chassis – Hot Bodies R8
Engine – Orion CRF R21
Fuel – Runner Time
Tires (handout) – Contact
Radio/Servos – Futaba/Orion
Body – Matrix R18

Remarks – After his debut in the ENS season in 200mm class, former World Champion Adrien Bertin has switched to running 1/8th scale here in Aigen, with a pre-production example of the Hot Bodies R8. Having tested the car for two afternoons on his home track, he said the feeling was great from the beginning and that led to his decision to race it here. He talked us through the car's design, pointing out what Miyashita's main goals were. First of all, he wanted to obtain a nice flex on the car without losing any precision, so he focused on designing a radio tray that would allow that. Adrien himself pointed out the importance of the flex highlighting that the missing screw on top of his servo saver made a huge difference, giving the car more steering while reducing a bit its reactivity. He was also delighted with the many adjustments allowed in both the front and rear end. Back to the radio tray, its design is a key factor in obtaining another goal the Japanese designer was looking to achieve: a lower centre of gravity, of crucial importance to help reduce the roll and make the car faster especially in the direction changes.