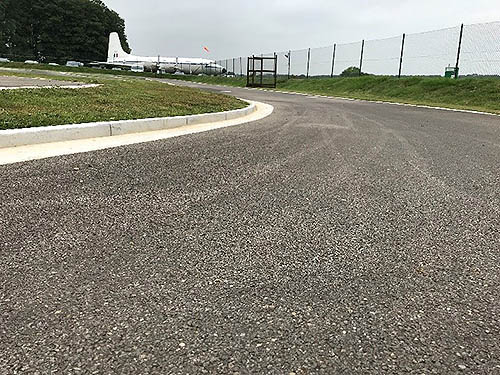 BRCA 1/10th TC National Round 4 Cotswold Team CML/Associated
Race report by Adrian Bidewell
Here we go! The penultimate round of the BRCA 1/10th TC National Series which seems a little odd as we are just getting into the swing of things, or the season is going very quickly!?
Planes, trains and automobiles….Well just Planes and a bit of RC really as we fly off west to Cotswold's Airport (formerly knows as Kemble Airfield), if you ever wanted to know what happens to a plane at the end of its life this is the place. It will either be placed like it should be in a museum or someone has nicked the wings off it.
Cotswolds track is FAST and technical with some very heavy braking zones, the racing line seemed a lot narrower than normal and if went off line you picked up some dirt making the next lap an added challenge. The Committee have done a lot of improvements over the winter on and off the track that shouldn't go unnoted…so well done to them.
Saturday
Just as with Halifax we had the first 4 rounds at 4 minutes with the last 3 rounds at 5 Minutes so we could see how hot things really got under the heavy braking zones…the answer….really hot!
I think the best way to sum up practice was everyone was finding the track limits with the slight modifications to a few curbs, it was deemed if you hit the downhill curb and ended up at Marshall point 3 end of the straight it was "impressive".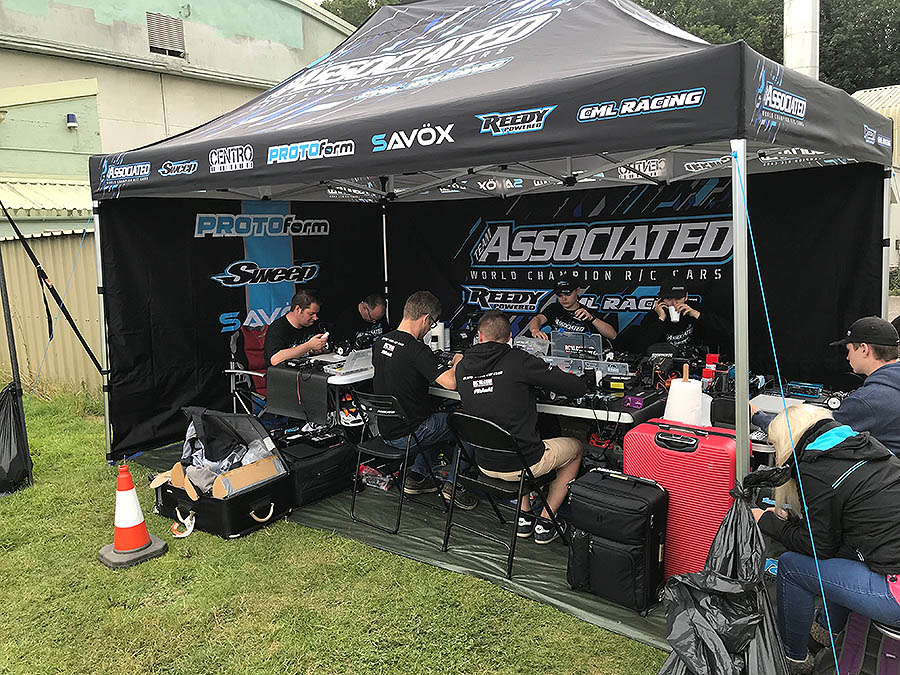 Sunday – the day that counts
Qualifying
Stock – As ever a very tight field and even more so on larger tracks. Andrew Smith and Ben Moorey Punched in a round with top 10 times with their Associated TC7.2 cars, with Waldo and Michael Bolt having 12th and 13th. After qualifying had settled down Andrew was the closest and unlucky to miss out the A final by one spot taking B1 followed by Michael, Waldo and Ben B7 to B9. The internal battle between James Stewart and Jason Butterfield continue with James getting in C6 and Jason in C8.
Modified
Zak Smith again showing some fine form with his TC7.2 claiming a couple of 2nd's and TQ'ing a round to pace him 2nd overall on the A grid.
Chris Grainger also taking a 2nd in round backed up with a couple of 4th's to place himself 4th overall, Matt White showing strong pace in the last qualifying to go A6.
Alan Bickerstaff who's name is always in CAPITALS? on the timesheets had 2 top 10 times and like Andrew just unlucky to miss out the A final by one spot t take B1. Adrian Bidewell also showed a top 10 time and rounded up B5.
Finals
Stock
C Final – James was determined to take the battle on and finished 1 up to B5 whilst Jason just dropped to C9, we will see who takes winners rights at the end of season.
B Final – Andrew took 2 flag to flag wins with complete domination and showing once again he should have been up the sharp end…..next time.
Waldo, Ben and Michael all looked to be having fun with close racing with Waldo B5, Ben B8 and Michael B9.
Modified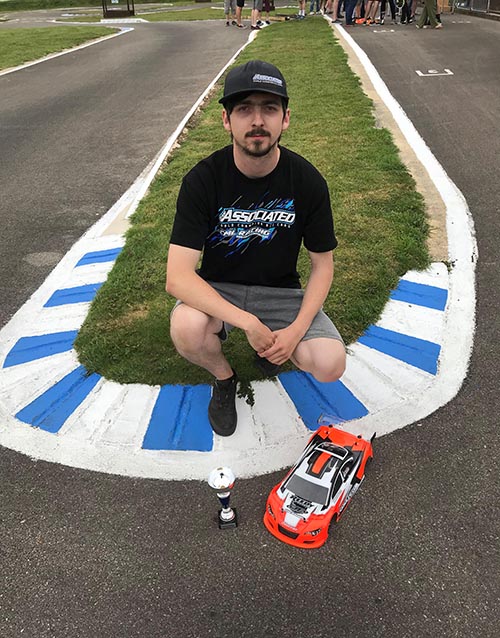 B Final – must be the Irish way! Alan also took a flag to flag win in both finals, where the last leg was more challenging due rain which wasn't heavy enough to make a full wet track but drying quickly due to the heat in the tarmac. Adrian finished B8 with some bad luck in the finals.
A final – Zak Smith with his TC7.2 showing that he meant business as he was on the gearbox of Elliot whilst Olly hot on his heals…whilst Olly tried to apply pressure on he made a mistake which gave Zak
some breathing spacing and Zak to come in second. The second leg as just as intense to watch with Zak just dipping a wheel and enough for Olly to sneak through. With Zak taking 3rd and a quicker time in leg 1 this gave him 2nd overall and a great showing.
Chris and Matt were both close to the action up front and unlucky for Chris to get tagged at the beginning of leg 1. Matt finished up A4 with Chris A5.
Championship Positions with 1 round to go.
Modified
3rd Zak Smith
4th Chris Grainger
5th Mathew White
9th Alan Bickerstaff