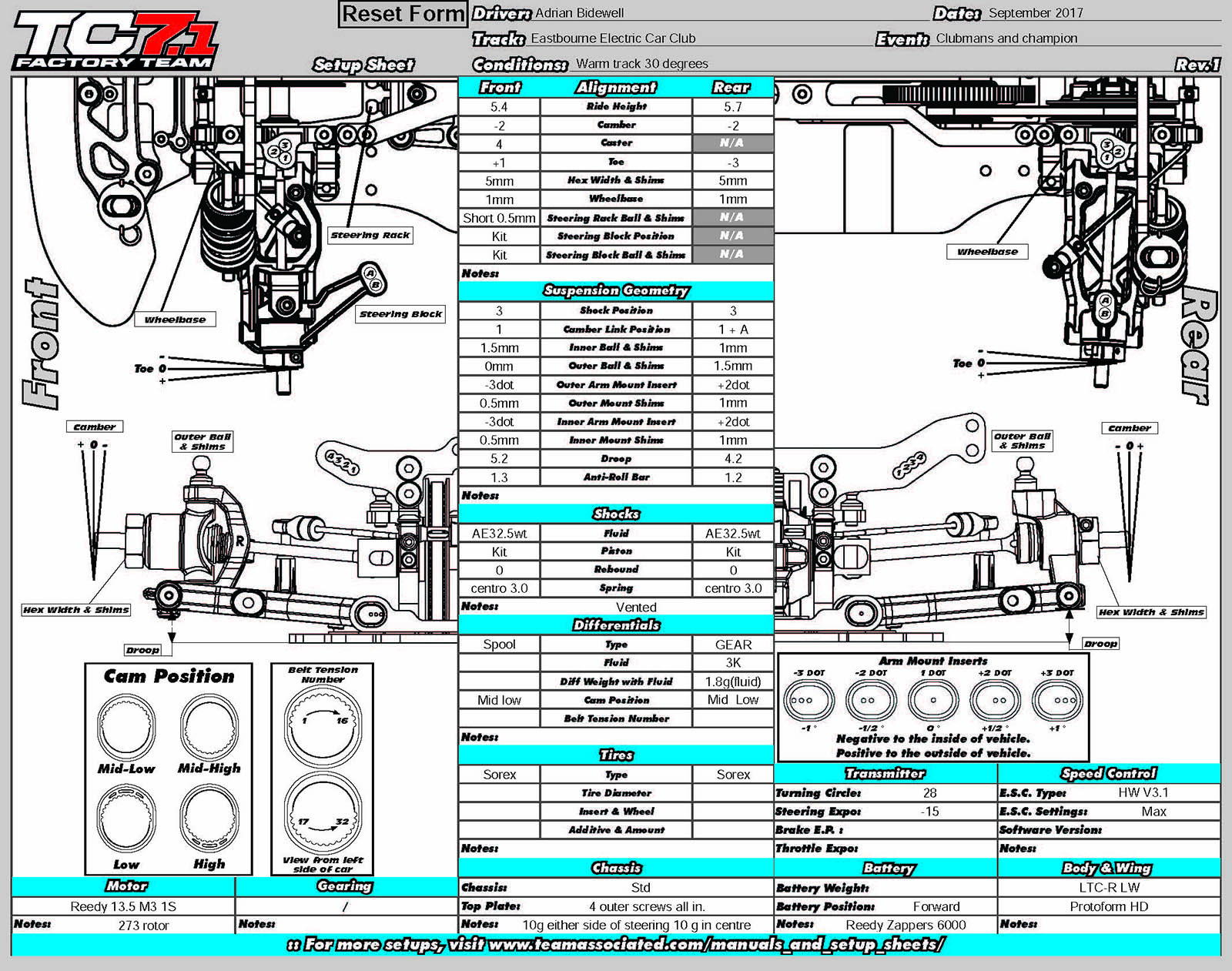 The Famous Eastbourne Electric Car Club hosted the final round of the BRCA National Clubmans Championship. CML/Team Associated driver Adrian Bidewell using his AE TC7.1 Reedy Powered car was in contest for winning the championship after having consistent podium finishes and wins throughout the year, which would end up being pivotal.

With all to play for Adrian starting Q4 made the decision to keep a fresh set of tyres for the finals, as this is where all the points are to maximise his chance. With a finish of A2 in the first leg and an unavoidable accident in leg 2 this was enough to draw on points and win on count back, bringing the title to CML/Team Associated in his first year driving for the team.

13.5 Open Final Championship Results


Adrian Bidewell
Marcus Askell
Luke Burr
Jack Iannou
Dale Burr
Andrew Robson
Liam Brooks
Ben Cane
Ben Moorey
Ollie Payne


CML/Team Associated driver Chris Condon also had an impressive debut year in 17.5 blinky finishing 9th overall with stronger results towards the end of the year, if this form carries into 2018 he will be fighting for the championship.