Chassis – Team Associated 12R5.2
Motor – Reedy Sonic 3.5T
ESC – Reedy Blackbox 410R
Battery – Reedy 7000mAh
Tires – BSR Green rear, Blue front
Radio/Servos – Futaba
Body – Protoform AMR 12

Remarks – Canadian Keven Hebert is running his basic setup on his Associated 12R5.2 but it was pushing too much on the low traction so he made a few changes. Adding more front caster and a shorter upper arm he also added more pod droop which help to remove the problem. Changing to a softer rear tire it made the car looser on the rear due to no side bite but it helped improve consistency over the 8 minute runs. Apart from that he was playing around with tire prep and has settled on 40 minute rear and 20 minute front sauce time.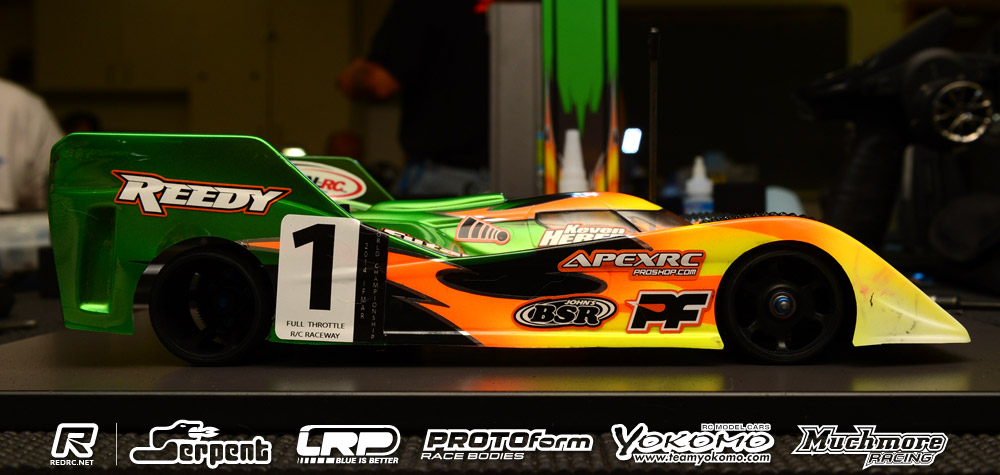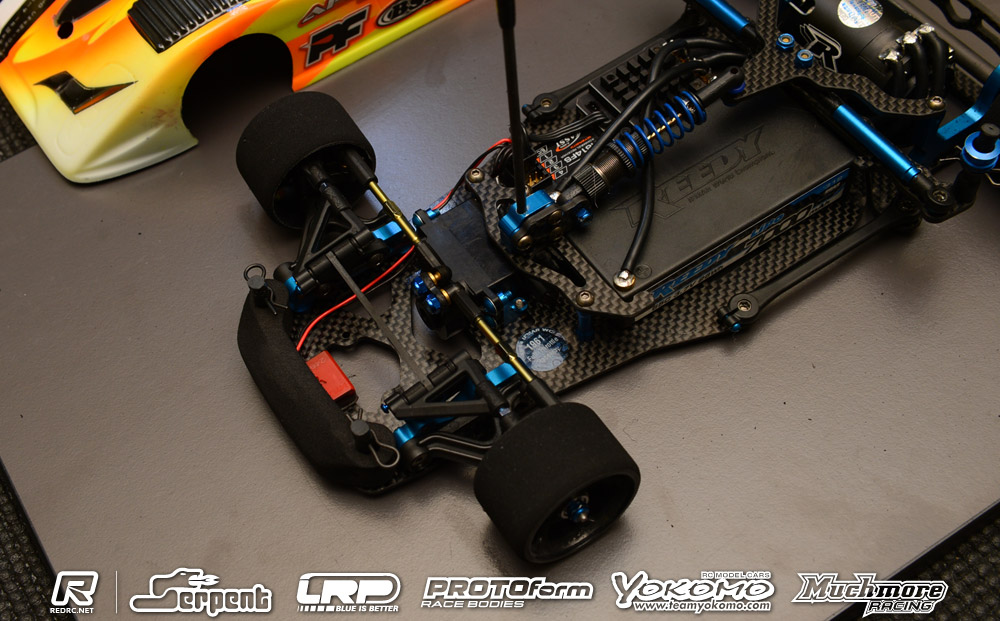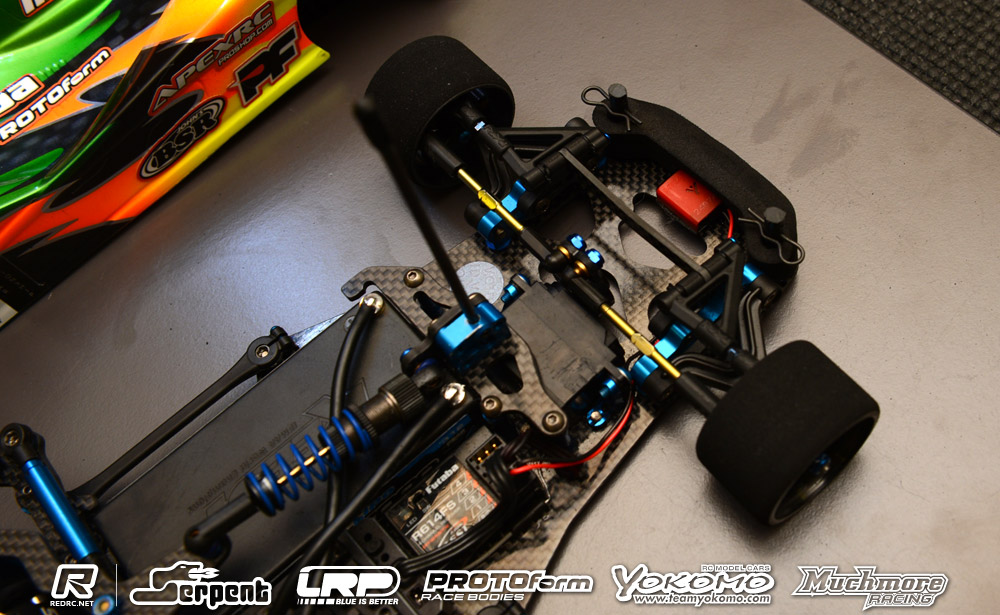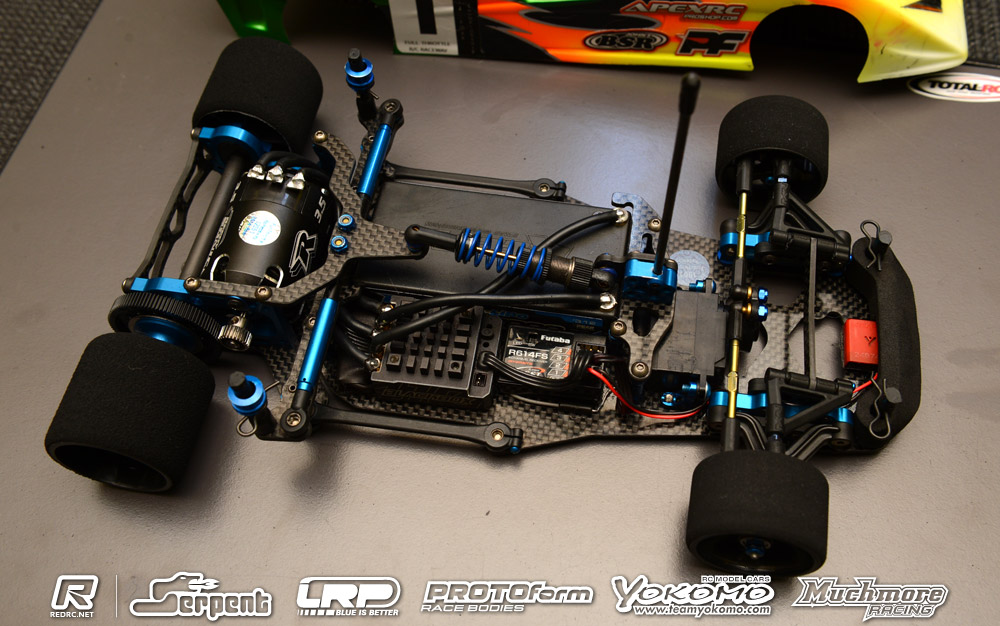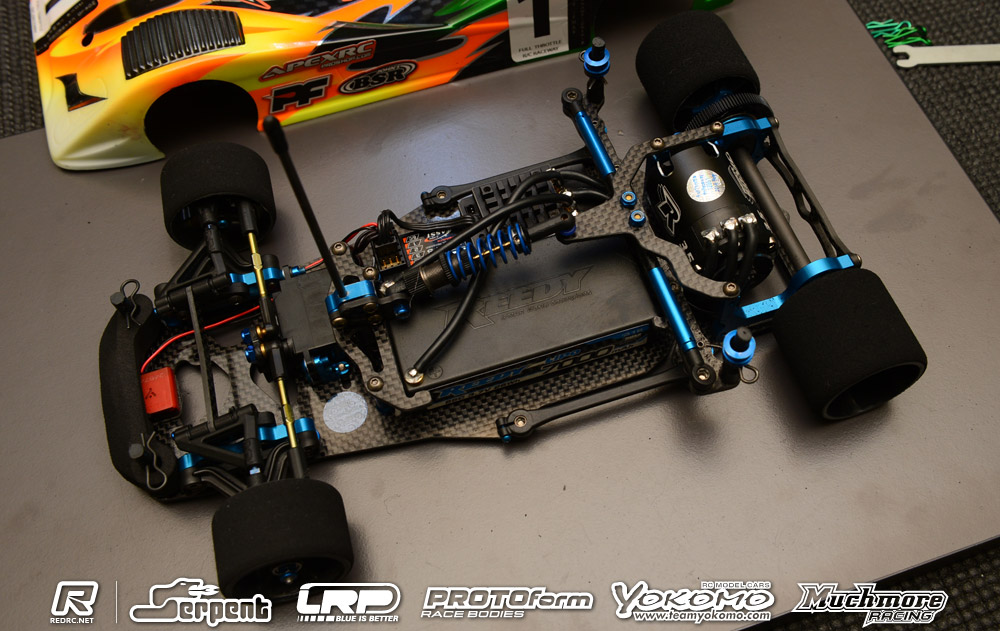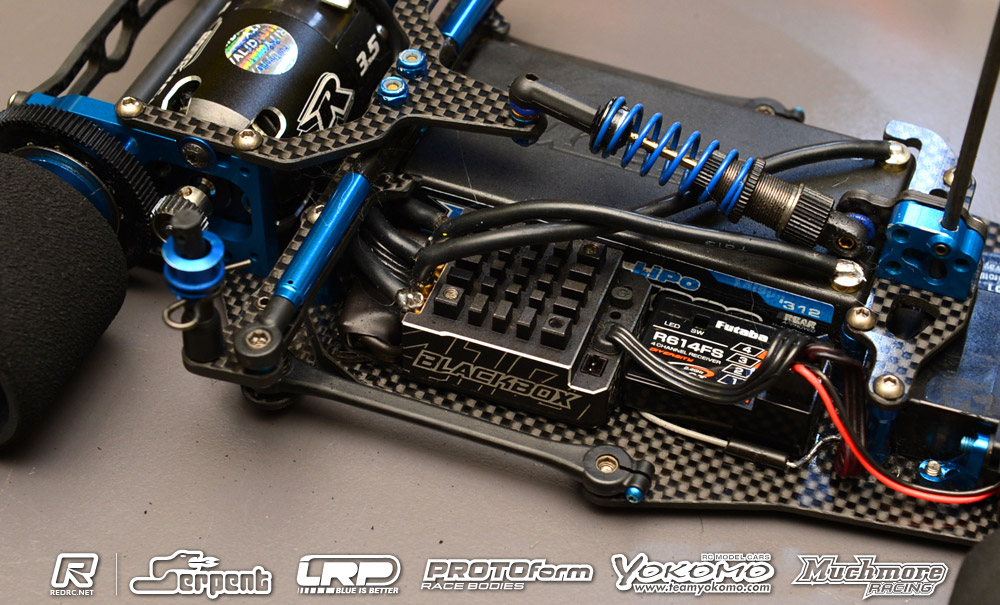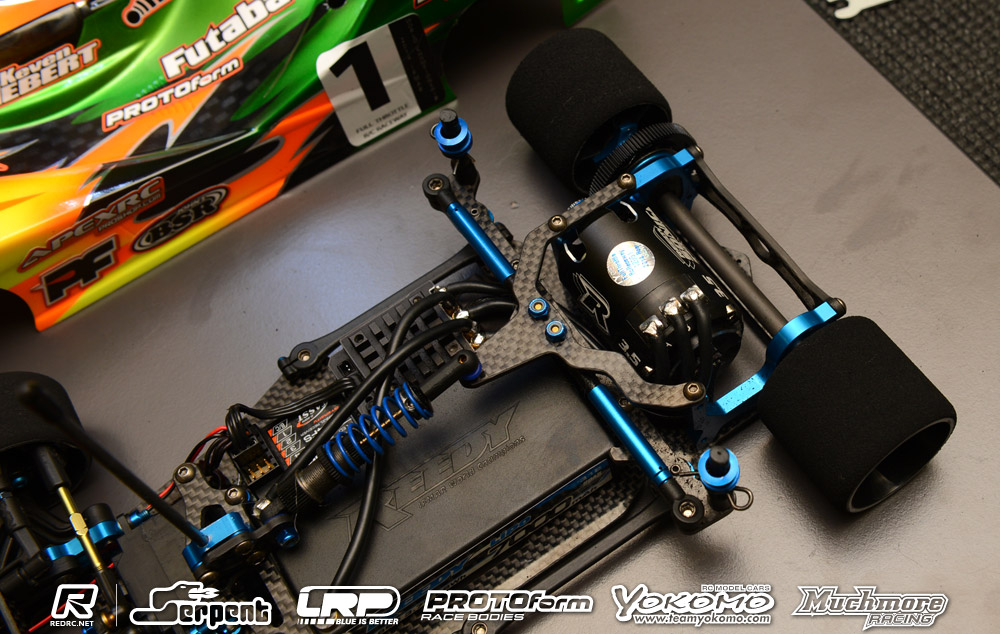 Source: