Chassis – Associated RC12R5.2
Motor – Reedy Sonic 3.5T
ESC – Reedy 510R
Battery – Reedy 8000mAh
Tires – JFT
Radio/Servo – Futaba
Body – Protoform AMR

Option parts: The front end is comprised of mostly Xenon besides mounts and carbon brace.

Remarks – Canadian Associated driver Kevin Hebert is top Associated after practice running the well established RC12R5.2. Having raced on the ETS carpet back in January when he attended the Reedy race in the UK, he has based his setup on that experience, changing only his camber to get the car better in the middle of the corner. New on the car is the 510R speedo from Reedy which is a 2S speedo so they are having to run a booster for the received and servo. More information on the new ESC later.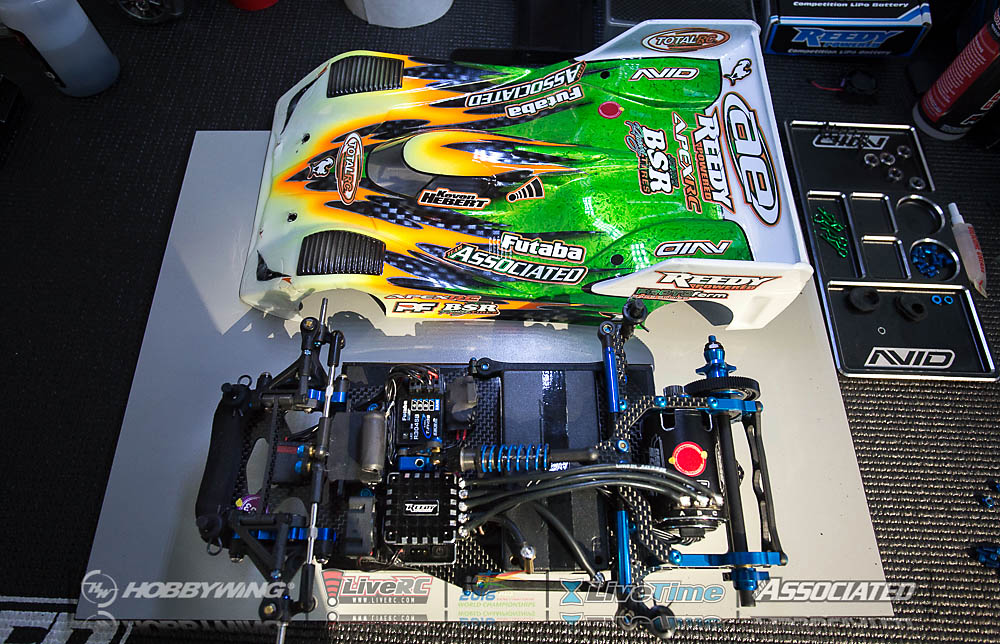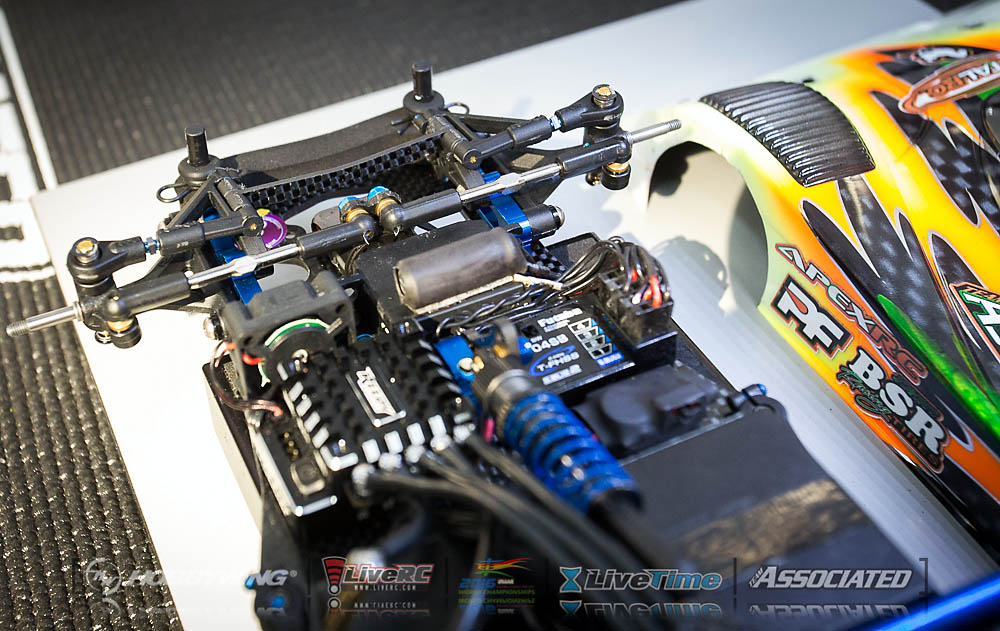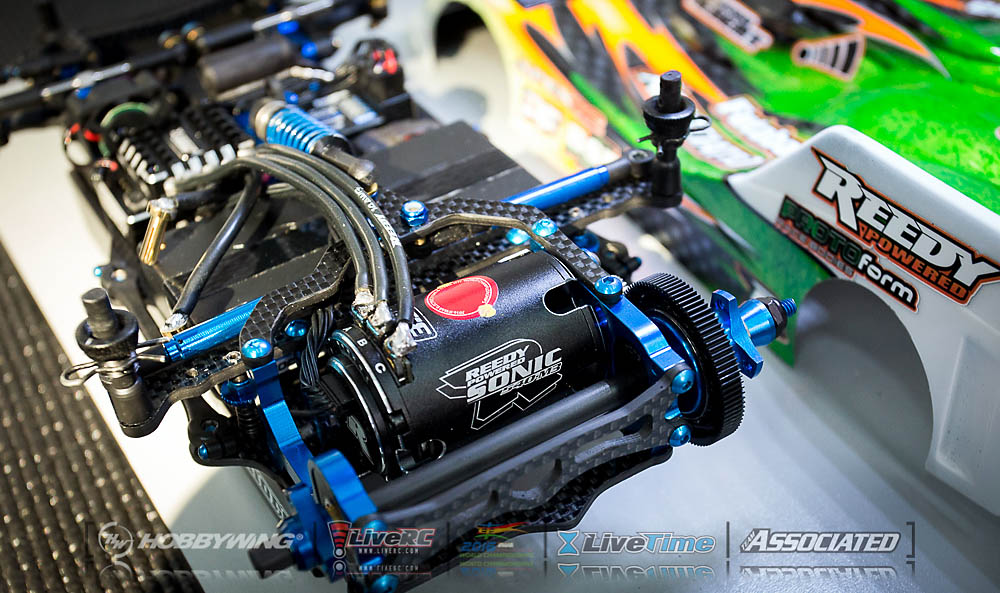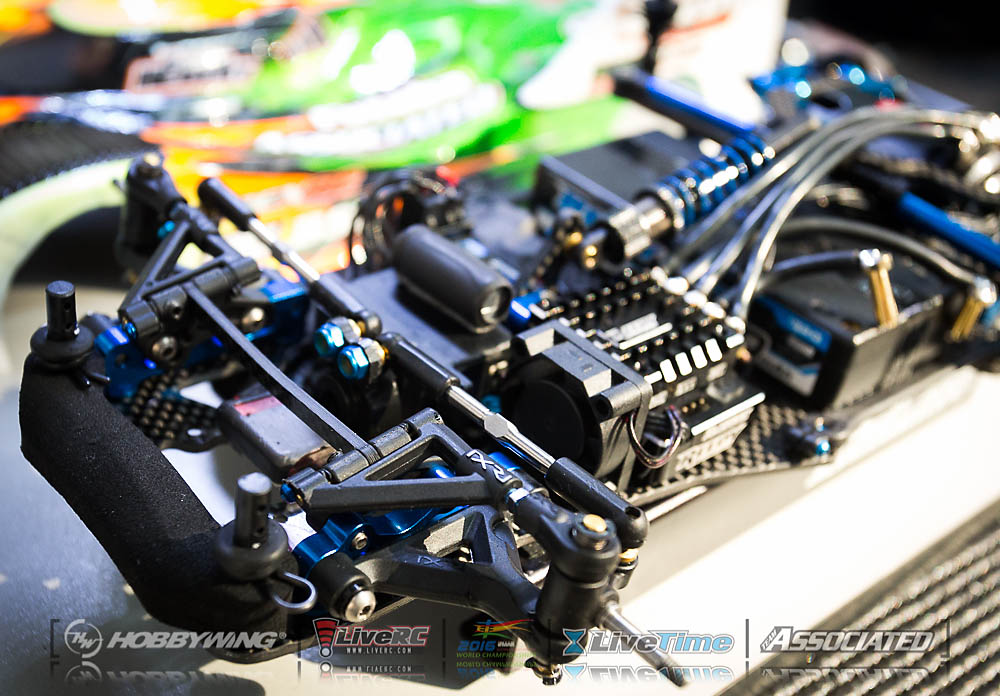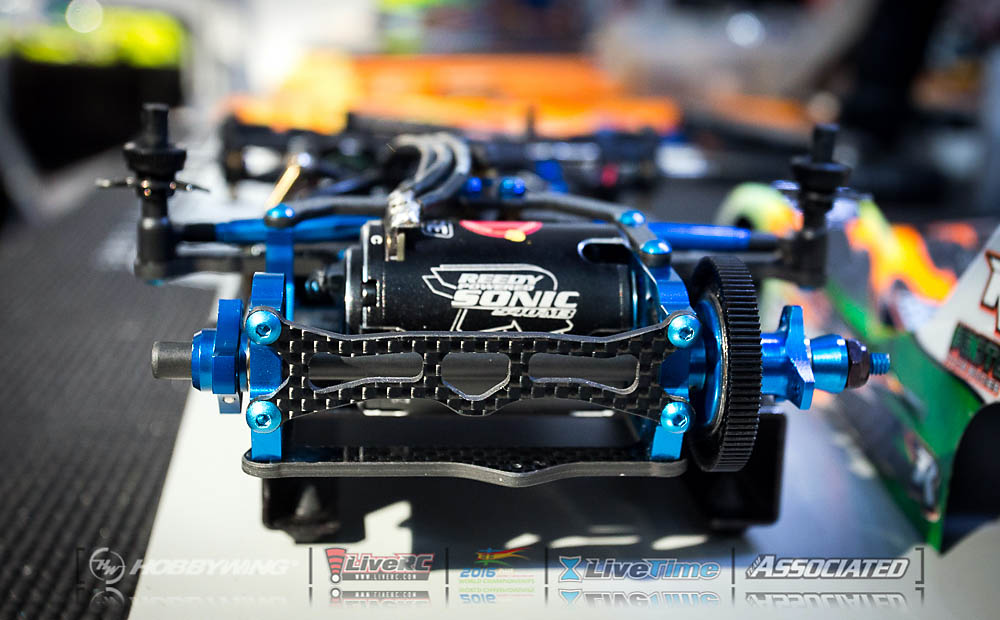 The Associated team drivers were tight-lipped about the new unit, though they did promise more information during the International Scale Touring Car portion of the event later this week. We can see that it's got a robust, hard-anodized case with top-mounted heatsink, a push-button switch and five vertical soldering posts. According to Reedy's RIck Hohwart, the new 510R isn't intended to be used for 1/12-scale, but it's what the drivers had available for the event and so they were able to make it work.