- Team Associated RC12R5.2 - Keith Robertson - BRCA Natioanls - Plymouth - 16-17.02.2013 -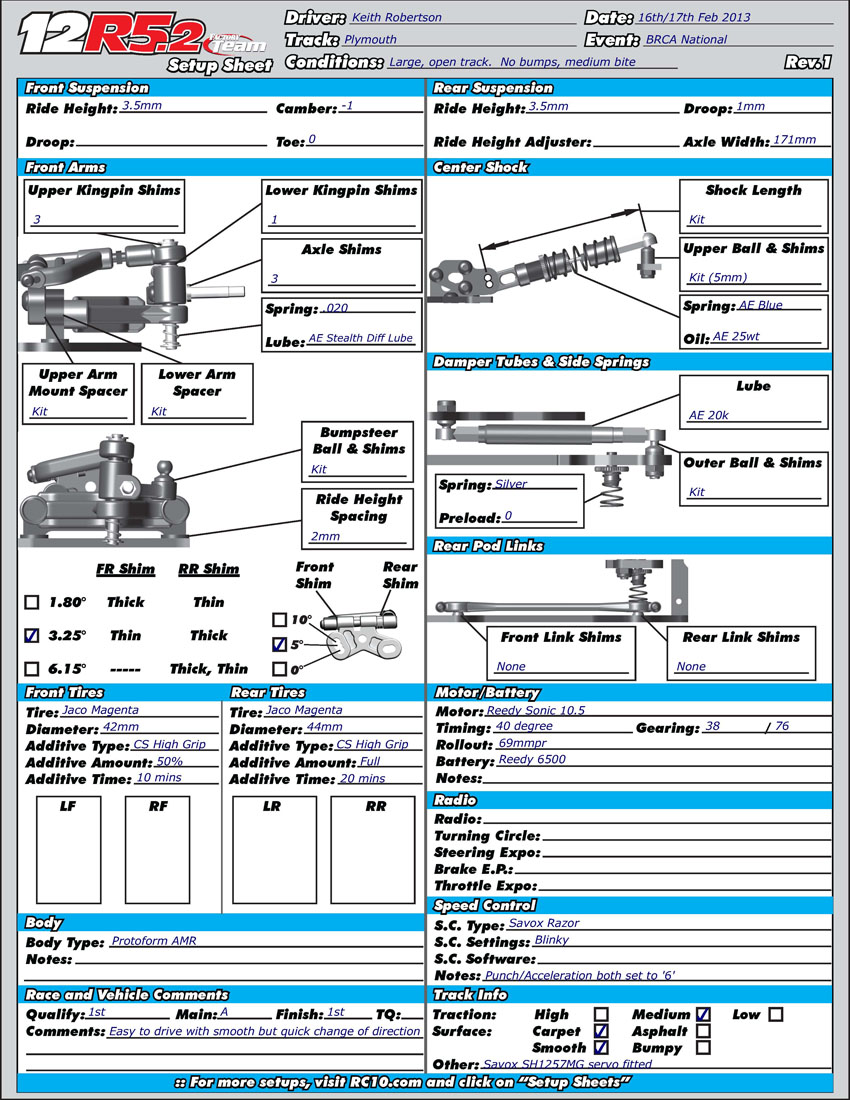 The fourth round of the BRCA 1/12th circuit nationals was held over the weekend in Plymouth. This has always been a favourite venue for the drivers, and this year was no exception. After a couple of days of close racing the CML team came away with some great results.




The track at Plymouth Model Car Club. All photos courtesy of Mark Stiles and Chris Taylor.

On Saturday in the 17.5t class, Keith Robertson was debuting the new Savox Razor speed controller in his Team Associated 12R5.2 and it performed excellently as it took pole position and cruised to an untroubled win ahead of Russ Giles and Pete Winton.

The 10.5 Stock class was dominated by David Spashett. Mick Farrell was best of the rest in second with Reedy powered driver Mark Stiles coming back to finish in third place after a terrible start from the front row of the grid.




Keith shows off his Savox.

On Sunday Keith continued his good form in the 10.5 Sportsman class with another win from pole position. The Savox speed controller again giving him the performance he needed as he finished ahead of Richard Hicklin and Jim Spencer.

The modified class saw a storming race. Pole man Matthew Varah dropped back after an error leaving Chris Kerswell and Mark Stiles battling it out at the front, until a misunderstanding with a back marker slowed Chris and gave Mark the opportunity he needed to nip through into the lead and take the win. Chris finished second with up and coming Team Associated driver Zak Smith putting in a sterling drive after a horrible start to stealth past Matthew and David Spashett to clinch the final podium spot. Once again Zak impressed by running with the experienced 'big boys' of the class after little more then a year running 12th circuit.




Modified podium (left to right) Zak Smith in 3rd, winner Mark Stiles, and Chris Kerswell in 3rd.

Keith was using the Team Associated 12R5.2, Savox Razor speed controller, Savox SH1257MG servo, Novak booster, Reedy Sonic motors, Reedy cells, Jaco tyres and Protoform shells.

Mark was using Reedy motors, Reedy cells and Protoform shells.

Zak was using the Team Associated 12R5.2, Reedy motors, Reedy cells, Jaco tyres and Protoform shells.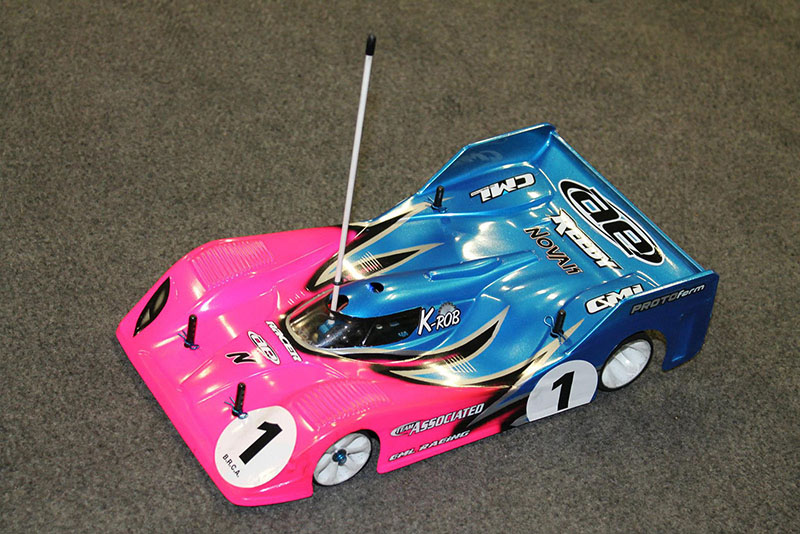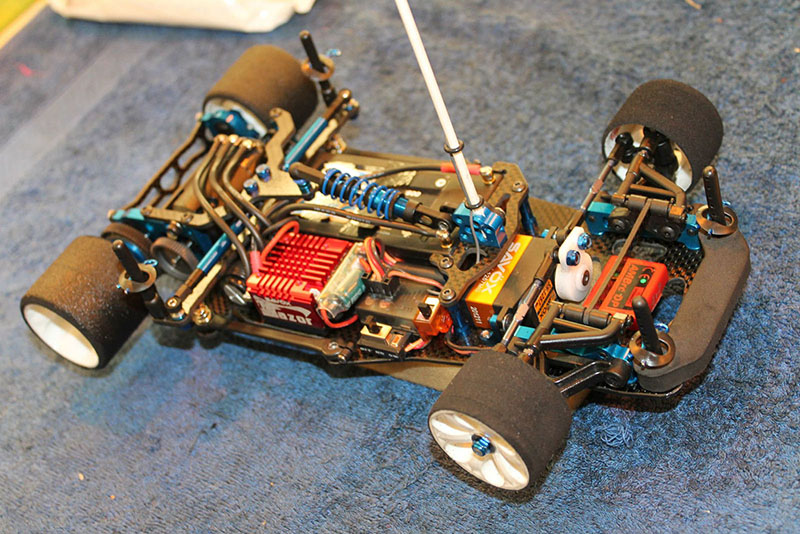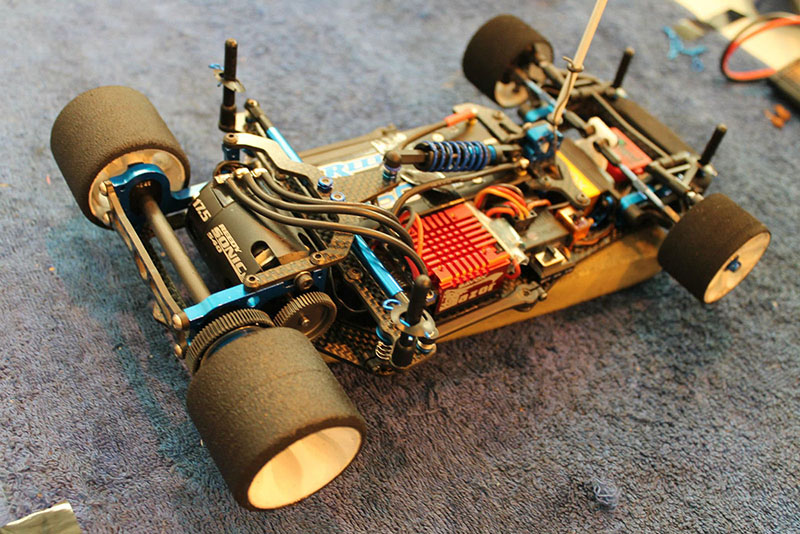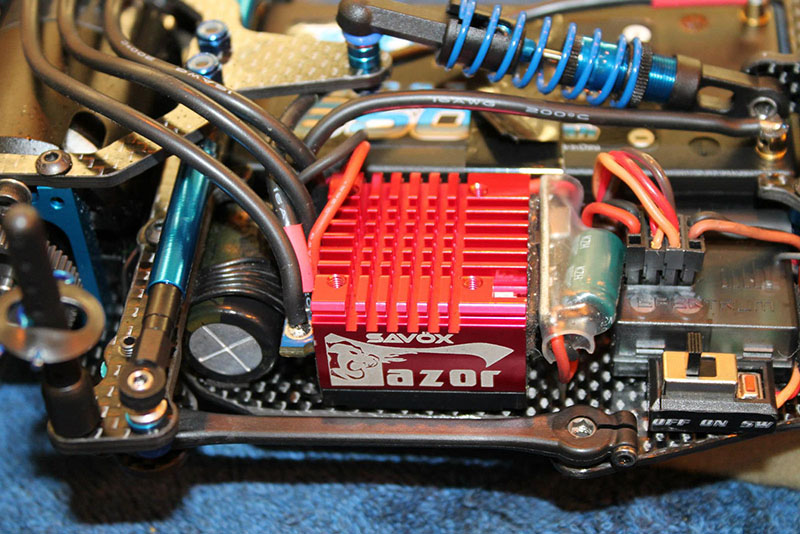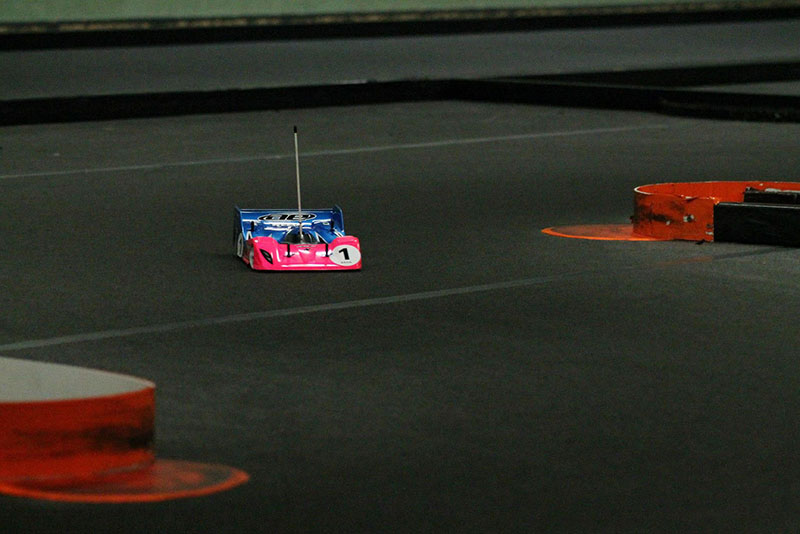 Source: