- Team Associated RC10R5.1 - Adrian Martinez - 08.12.2012 -

Switch back to .018" front springs from .020".
For my track that does not have fast chicane left to right transitions the .018's were better.

Run 2mm longer upper arms.
I didn't go faster but I had more fast laps as a result of this change.

Run a Tekin RS Pro vs. Hobbywing Justock
I ran the Tekin in Q2 and the Main. I went up a tooth for these runs so I can't say if going faster was gearing or speedo. I was short on time last night so I will have to try them back to back with no other changes some other time.

My car is smooth, easy to drive and as long as I put it in the right places the lap times are right there. I have to say I let it down last night. I was too aggressive in Q2 and the A-main and paid for it with ugly runs.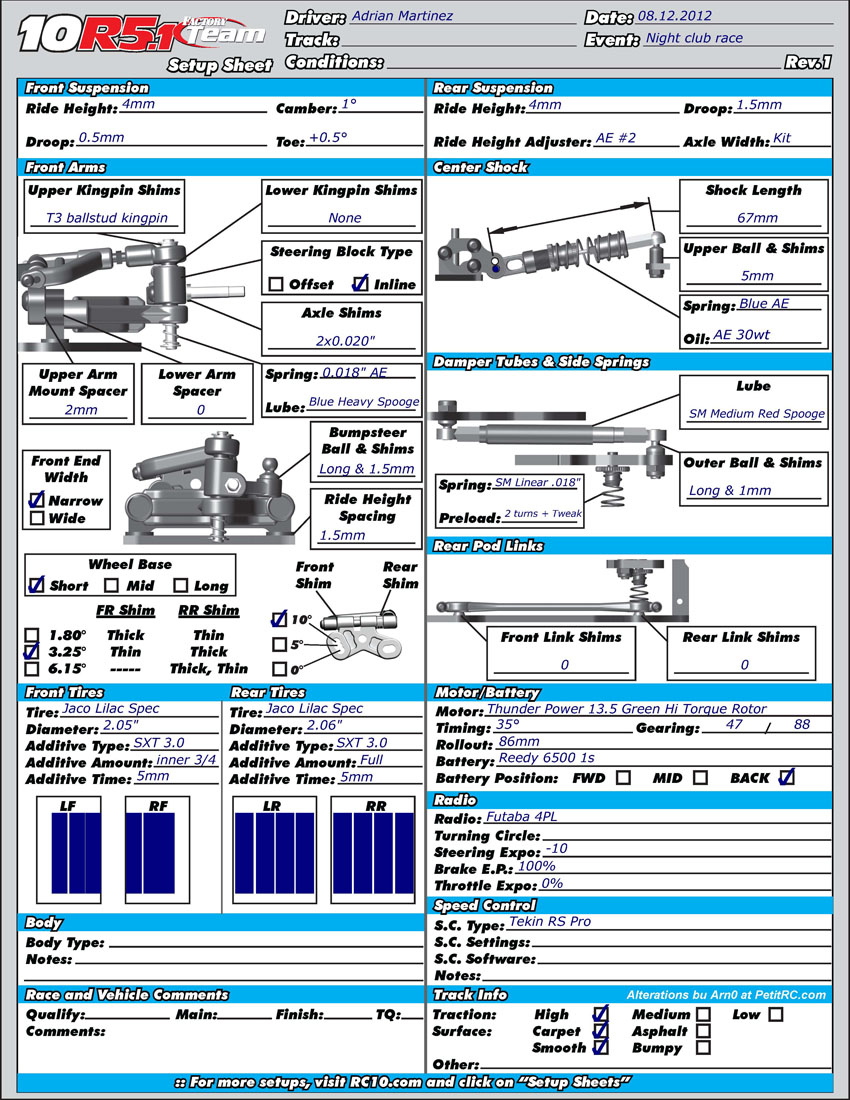 Source: