- Team Associated RC10R5.1 - Adrian Martinez - Minnreg - 28.11.2012 -

The softer I make the rear the better it seems to get around the track. It seems to make the car rotate better mid corner and exiting without losing any steering.

I am running:
- .018" SpeedMerchant Linear rear side springs, touching +2 turns then tweak, with Red Medium Spooge (Going to try Green Light Spooge)
- 30wt in the center shock with a Blue AE spring (Going to try 27.5wt with Silver and Gold Springs next)
- .020" Front Springs with Blue Heavy Spooge (Going to try .018's again)
- Inline axles

So far everything I have done has yielded faster lap times and a car that was easier to drive. The fastest lap Wednesday was one 8.4. I had a few 8.5's.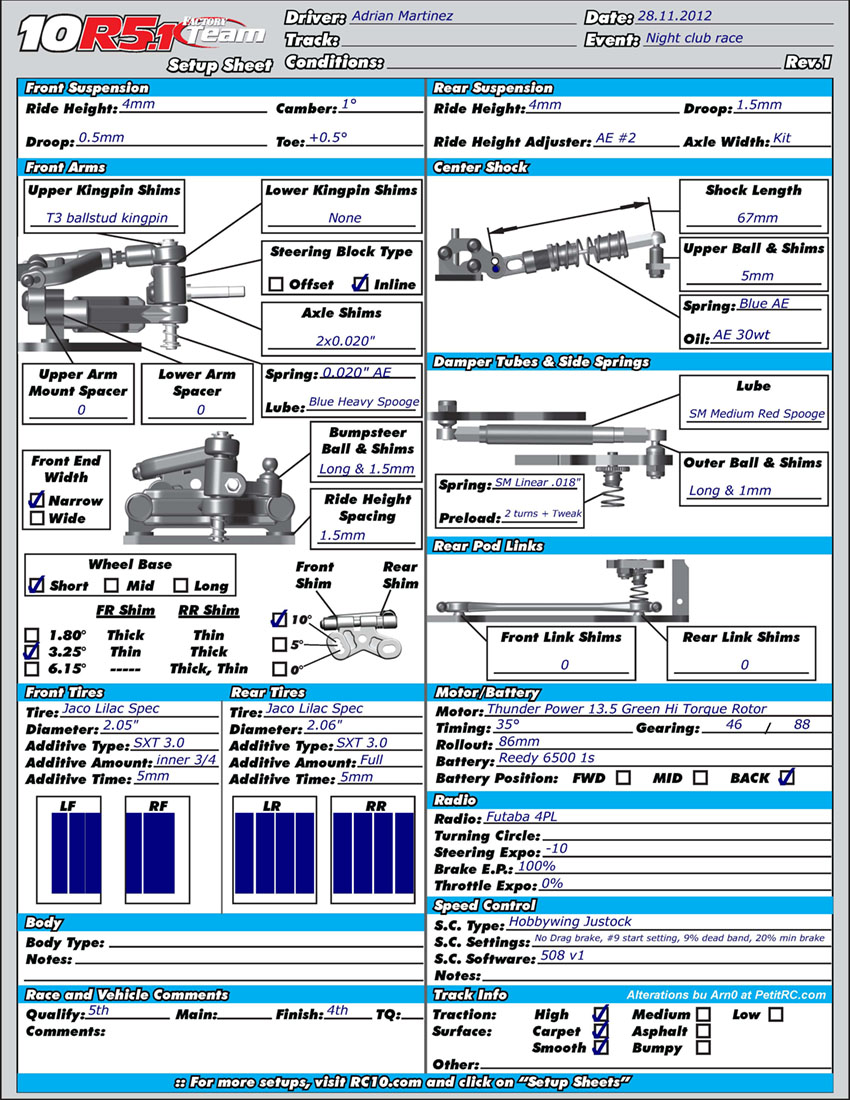 Source: