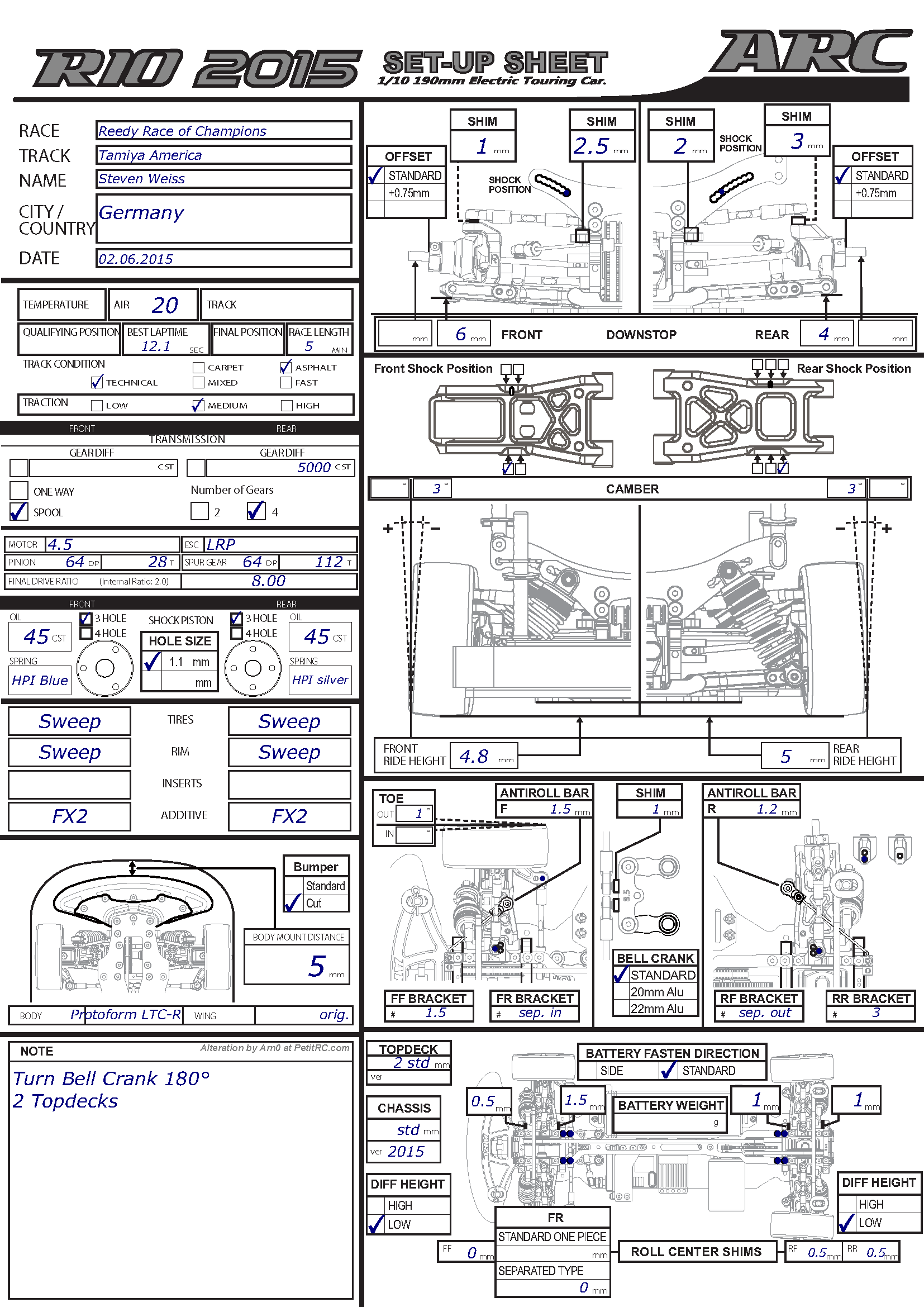 Now my 3rd Race with the ARC R10 are done and some Practice Days too. Now i have a bit experience with the R10 and i will share my ideas and tests here. I write in my Setup sheet that i turn the Bell Crank 180°. I show you a Photo to explain, what we mean. We try it the first Time at the ETS Mattsee and it worked well and i used it at the Reedy Race too and i like it.

Chassis – ARC R10 2015
Motor – LRP 4.5
ESC – LRP
Batteries – LRP 5600mah
Tires – Sweep (handout)
Radio/Servo – Sanwa/Futaba
Bodyshell – PF LTC-R
Remarks – Former European Championship Top Qualifier Steven Weiss is competing here at the Reedy Race with an ARC R10 2015. The car features a number of option parts such as graphite arms, low friction ball cups and rear double joint driveshafts. The German is also using an aluminium screws set from the "black edition" version of the Taiwanese car.