- ARC R10 - Thomas Holmesland - Norwegian Natonals Rd1 - Mustit - 13.10.2013 -

Soooo, after 2 and a half days with driving and competing this is what I came up with. I havent had the time to test the car before the race so this was what I came up with at last.

Qualified 6th on Sunday with the level never been as close before this I was satisfied with. But with problems in Final 1 and 2 meaning I had only a few laps in both because of accidents and being the one to crash into apparently... On the last final i placed 5th, so over all really satisfied with the car and the result.

I experienced some problems on Saturday with the car wanting to traction roll every corner, but it settled down with widening the car and changing the additive.

As I stated earlier! This car got insane stearing and it is amazing to drive. I will try next time to get rid of some of the stearing and get it more calm in the rear.

2 out of 3 ARC R10 in the A-Final with Helge Johannessen qualifying 4th!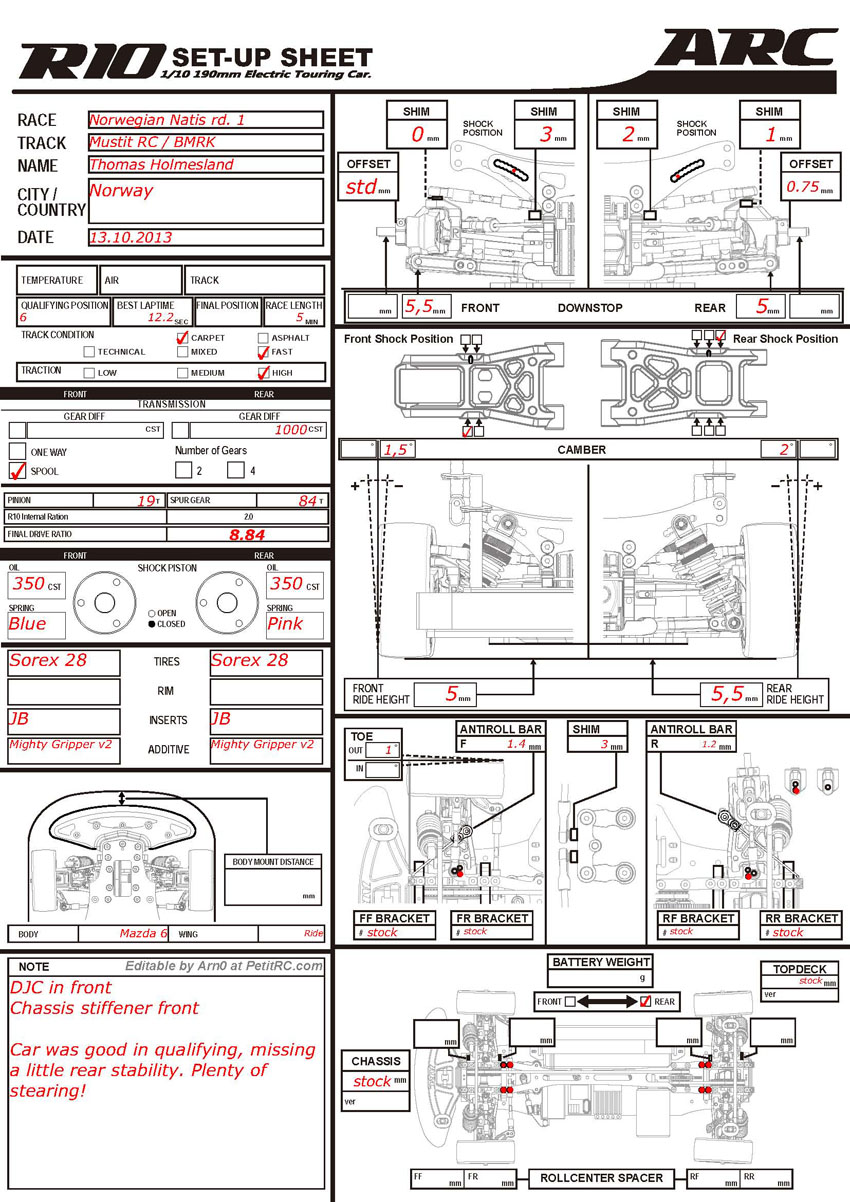 Source:
T. Holmesland