- ARC R10-2013 - Henrick Heitsch - ETS - Hrotovice - 01-03.11.2013 -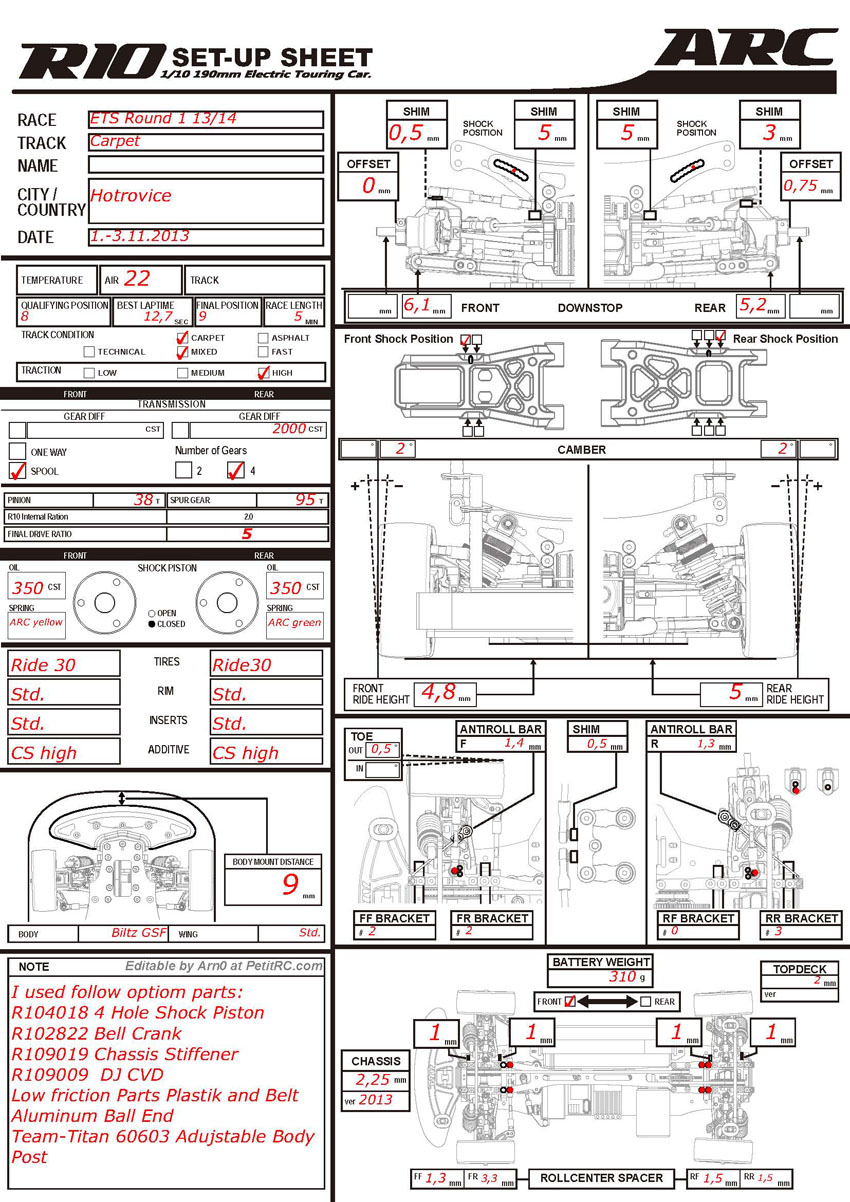 Motor – Muchmore (handout)
ESC – Muchmore (handout)
Batteries - LRP
Tires – Ride (handout)
Radio/Servos – Sanwa
Remarks – Henrik Heitsch is running the new R10 2013 from ARC, putting the car into the Pro Stock A-main. The car sports a new 2.25mm thick chassis plate, shorter big bore shocks, floating servo mount as well as harder plastics. Having run the car for a few months in prototype form, he has developed a setup that he can use for indoor, outdoor, large and small tracks and has made little or no changes to the car since coming to the Czech Republic apart from working on tire prep.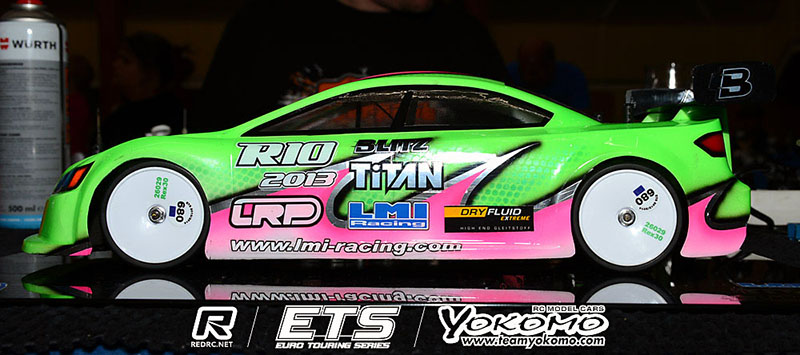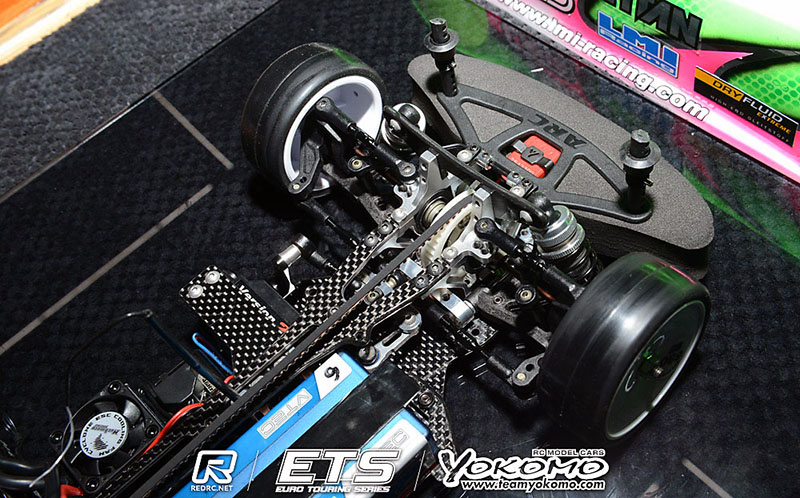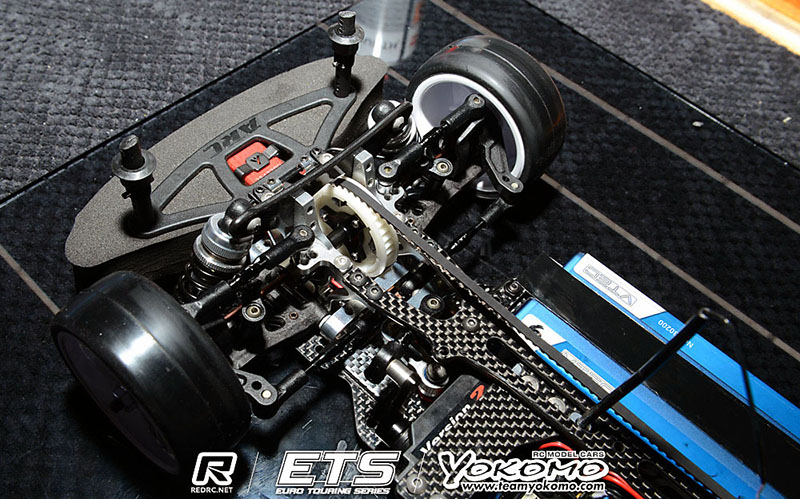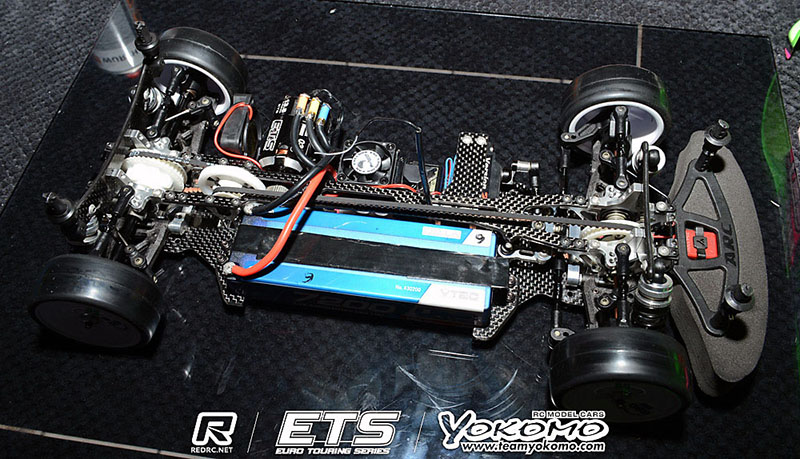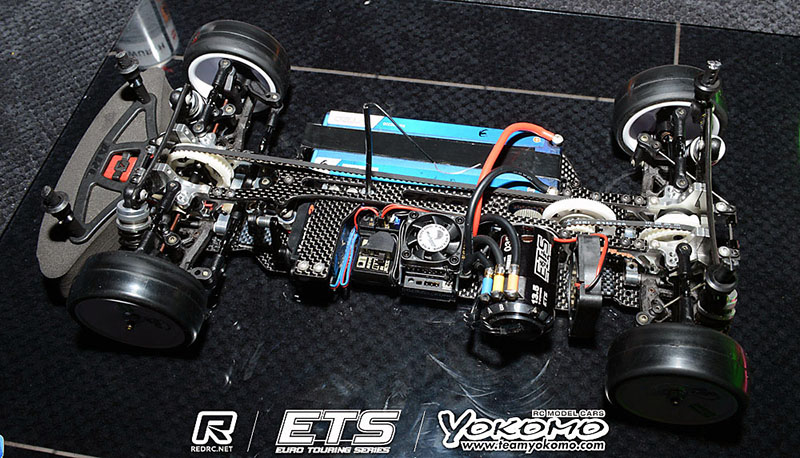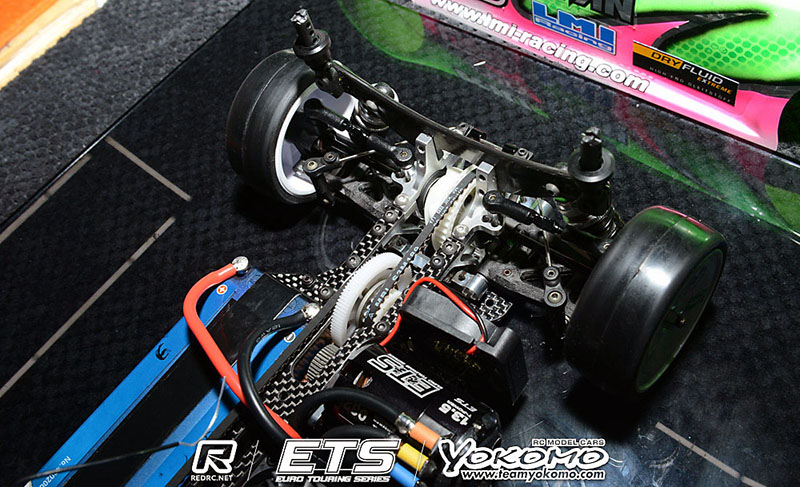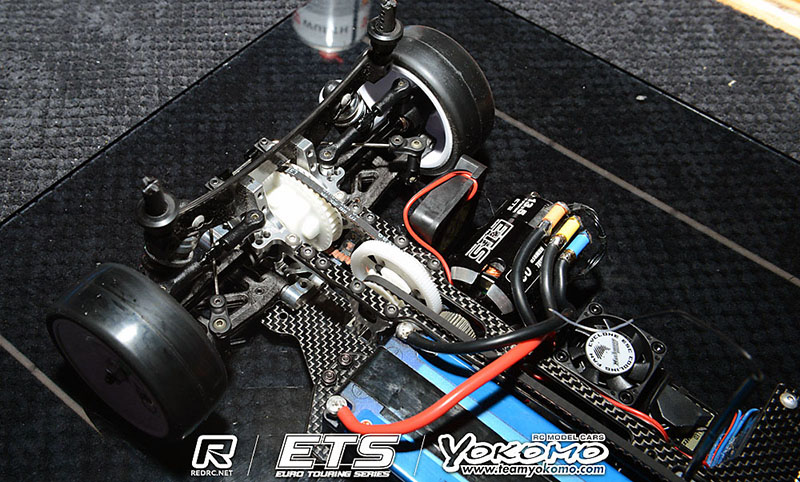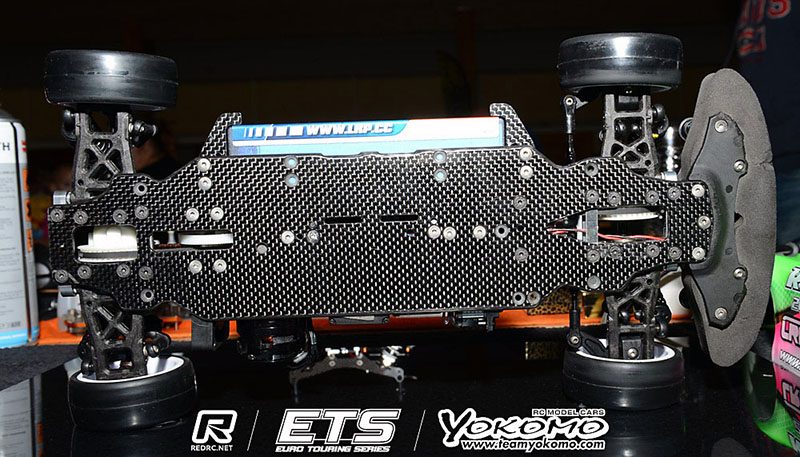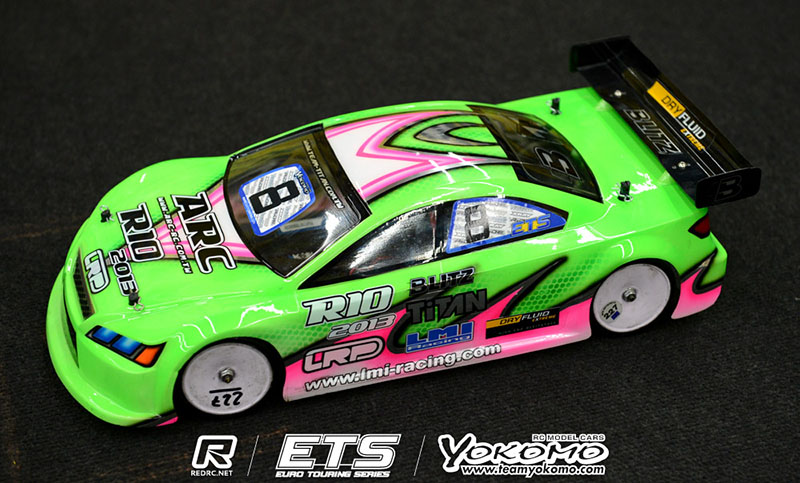 Source: