- ARC R10-2013 - Helge Johannessen - National Cup Rd2 - Spydeberg - 17.11.2013 -

Drove the National series round 2 today, and made my real debut with the ARC in the modified class. the car performed very well, but I was 0,2 sec slower then Adrian Berntsen on the lap time....

I tried Adrians car, and it was terrible to drive, with no grip in the rear.
I had too use the throttle to turn the car, and not the steering.....
But it was fast....

Since I now know how the car should handle, I started adjusting setup.

Did a lot of adjustments to get the car less sticky in the rear, but it never got as slippery as Adrians car.

So for the final I went from 2,5 degrees toe in the rear to 1 degree???

I went from 14,2 to 13,9 laptime......

My car was terrible but fast:-).....

Ended on 2.nd place behind Adrian Berntsen after a great fight with Petter Berntsen.

Great result and a great learning:-).

People with a heart condition should not try it......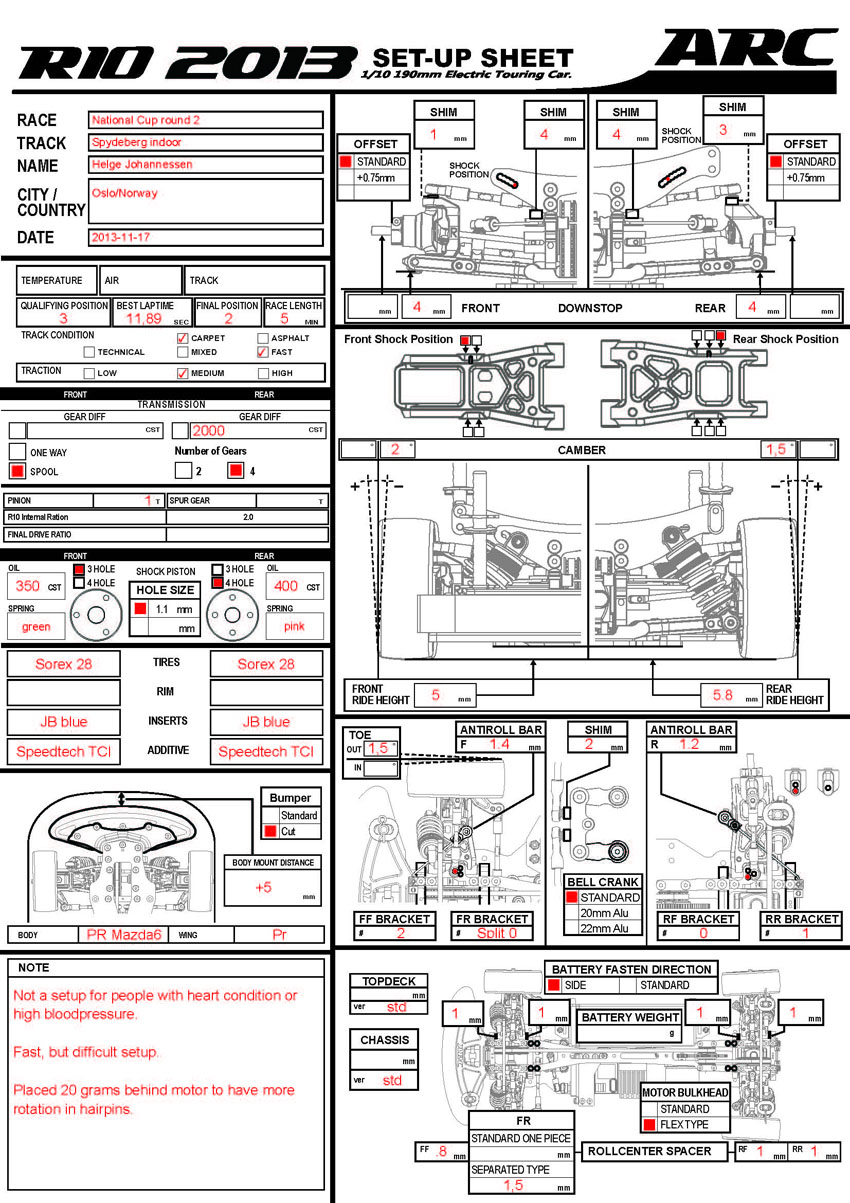 Source:
H. Johannessen