- ARC R10 2013 - Cesar Salvadori - Brazilian Nationals - Santo Andre - 03-04.08.2013 -

Brazilian National winning setup

Brief report:
After crashing and taking the car to he pit for repair my controlled practice time was not count and I was put in the slowest heat. So I was able to line up on 4th place only, which was not bad at all.
Due to a public works on the road next to the track and super dry air (20% humidity), the traction was not 100% and got worse during the day as the dust laid on the track surface every round interval.

My choice was to be very conservative on car setup and try to make a good start and first laps and be consistent. The setup is for low bite, wide open asphalt layout. For good traction condition or tight tracks it will develop a HUGE understeering.

The usual setup should be 350 oil all around, 1.3mm rear bar, green spring on rear and 3 or 2.5º toe in. Anyway we face these condition several times, so this setup should help somebody.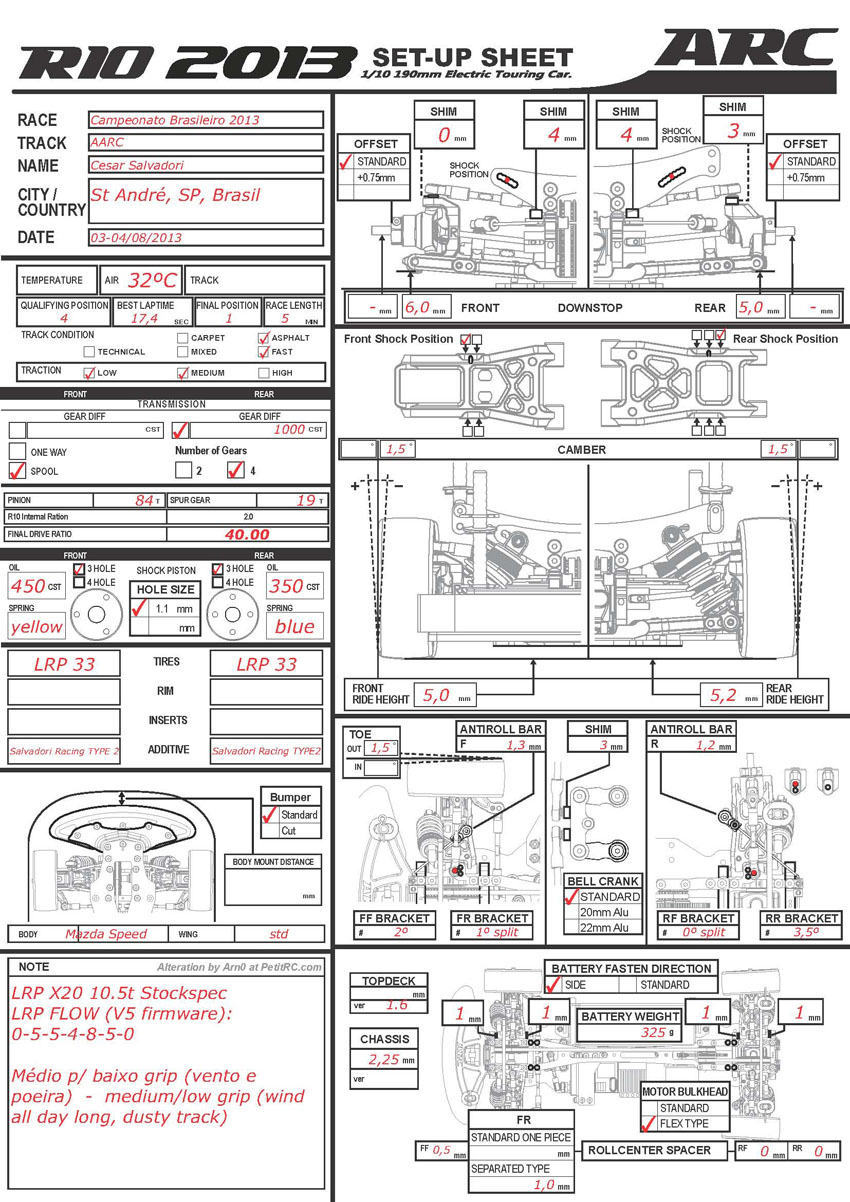 Source:
C. Salvadori